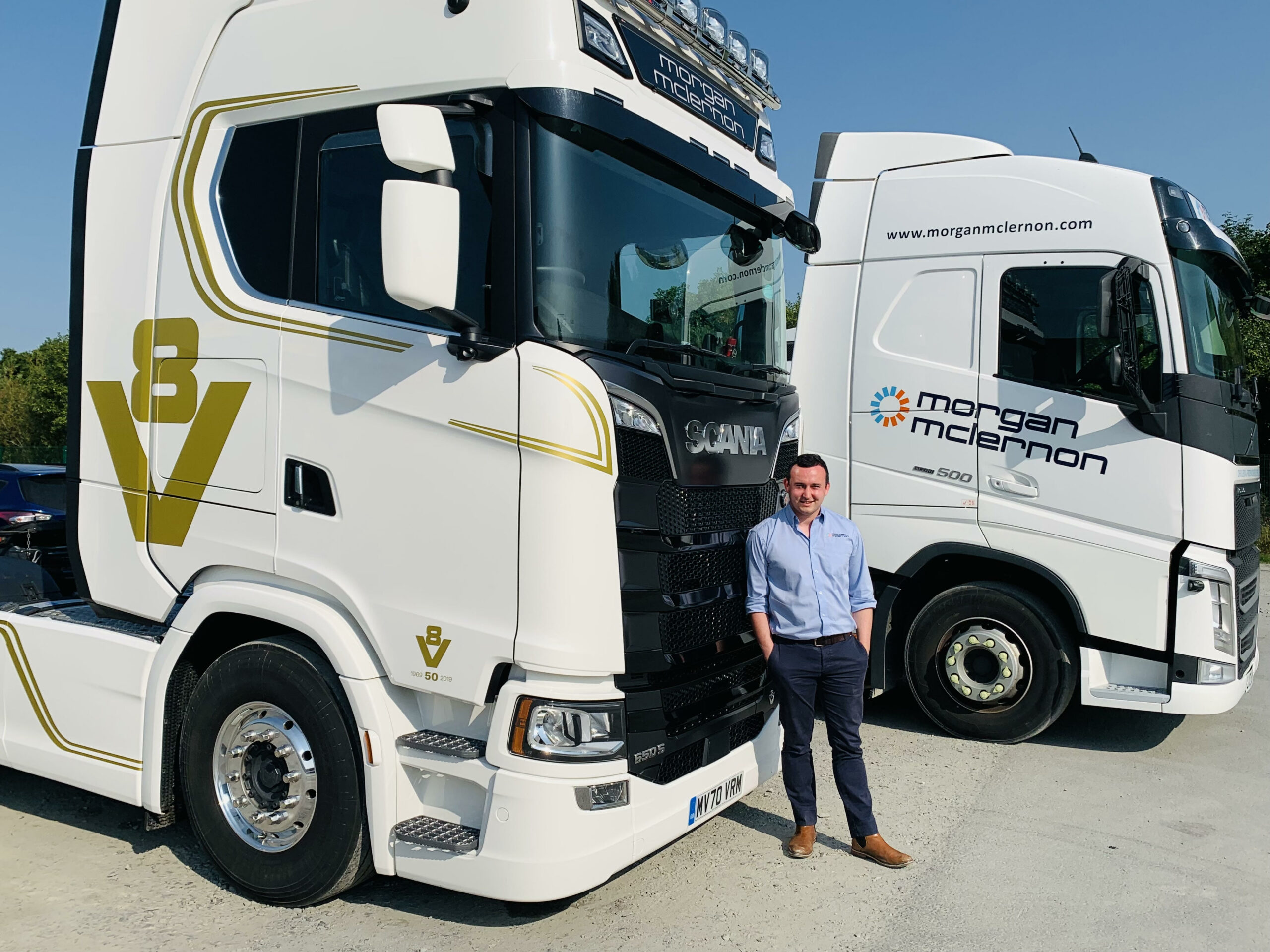 Transport planner Caolan 'hasn't looked back' after choosing world of work over university
Caolan Finnegan is a transport planner with Morgan McLernon which transports chilled and frozen goods across Ireland and the UK, delivering to all major supermarkets, from M&S to Lidl and Asda.  The 27-year-old, who lives in Armagh, opted to join the company rather than go to university, and has worked his way up to his present position.
Q: What does a typical day entail?
A: Organising collections and deliveries of fresh/frozen and ambient goods across the UK and Ireland and managing drivers and trucks to make sure they are in the right locations at the right times. I also speak to customers to keep them updated and book sailings with ferry operators.
Q: What was your route into the company?
A: I left school with A-levels but wasn't keen on university. I gained a job with Morgan McLernon in the warehouse and quickly ended up in the office tracking trucks  and then worked my way up the ladder with the company in a number of different roles.
Q: How long have you been involved in this type of work?
A: Almost eight years. I left St Patrick's Armagh in June 2013 and started with Morgan McLernon in September of the same year.
Q: Where did you work before this?
A: I did part-time bar work throughout school. This was my first full time job.
Q: What were your favourite subjects at school and why?
A: Business Studies as it gave me an  insight into a business world and the way companies are run and are operated which I had an interest in. I also enjoyed Construction and Travel and Tourism at A-level as they were both hands-on subjects which involved a lot of time away from the classroom, learning in practical situations.
Q: Did you go on to university or further education and what did you study?
A: I got accepted into Accountancy in Jordanstown but decided not to take up the place in the end. It was still the done thing at the time to leave school and go to university and there weren't really many other options. This has changed a lot now with apprenticeships and trainee opportunities which companies have. I always wanted to start with a company, work hard and work my way up the ladder. I went to university for one week and knew it wasn't for me so left on a Friday at 10am and started working with Morgan McLernon at 2pm the same day and I haven't looked back since.
Q: Did you always have this career in mind?
A: I was always very open-minded with regards to a career but knew I wanted something challenging and enjoyable. It's extremely hard to know what you want to do when you are young and I honestly never had a career choice set in stone. I fell into this career but doubt I will ever make a change away from transport now.
Q: What do you enjoy about it?
A: Every day presents different challenges but the work ethic of the whole team and the craic we have help to deal with challenging situations. A lot of people walk into a supermarket and have no idea  how the product they are picking up even got there. We all take it for granted that we can just go to the shop and get what we want. There is a lot of hard work which goes into moving goods from suppliers to supermarket shelves and it is only getting harder with a shortage of drivers across the country. It gives a sense of accomplishment when deliveries are completed successfully.
Q: What are the main skills required?
A: Good problem- solving skills and a level head to deal with constantly changing situations as well as a good work ethic and communication skills. Some geography/transport knowledge helps but this can all be picked up along the way just like I did.
Q: What would your advice be to anyone thinking of it as a career?
A: There is a lot to learn but get your head down and stuck in and it is a rewarding, varied career. I am always of the opinion that there is no substitute for hard work with anything in life. Work hard and get rewarded. There are plenty of opportunities within the transport industry and a lack of people entering the industry mainly due to their lack of knowledge of what it entails. Drivers are the biggest commodity in the business and without them no products would be delivered.
Q: If you could do any job in the world, what would it be?
A: Present Top Gear. Those lads have some craic!
Q: How do you relax when you're not working?
A: I have taken up golf with a couple of lads from work (unsuccessfully) and like to travel when I can. My girlfriend Molly and I have recently got a dog so we are currently flat-out walking him around the country. I also enjoy heading out for a feed and the odd pint here and there.