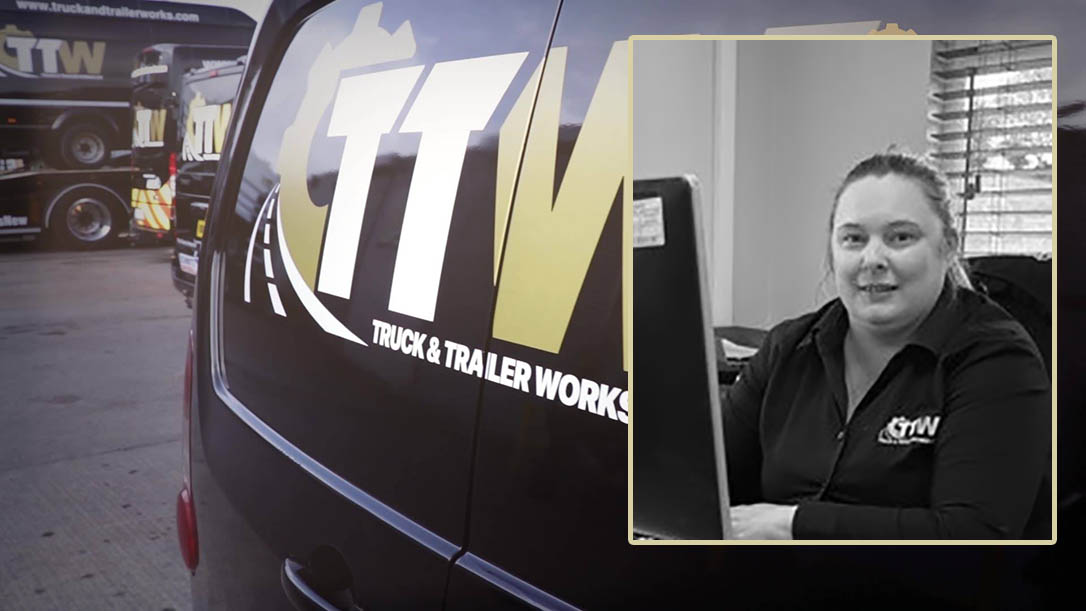 Jobs profiled: Problem solving with Oisin Corrigan of Truck and Trailer Works Armagh
Each week, Armagh Jobs profiles a role within a local company. This week, we caught a few minutes with Oisin Corrigan of Truck and Trailer Works Ltd. Oisin says she has learnt on the job, mainly through problem solving.
What is your role in the company and what does a typical day entail?
Operations Administrator
What was your route into the company?
Through a recruitment agency I had signed up with.
How long have you been involved in this type of work?
I have been in administration for 21 years but with TTW specifically, almost five months.
Where did you work before this?
Clarman Architects.
What were your favourite subjects at school and why?
Maths, because there was always a right answer.
Did you go on to university or further education and what did you study?
I dropped out of A levels half way through and took up a NVQ in IT – my placement was an administrative post and the rest is history.
Did you always have this career in mind?
No, I initially wanted to work with children but with hindsight, I'm glad I didn't go down that line of work.
What do you enjoy about your role?
I enjoy coming up with solutions to problems. Watching a trailer go out the gates and knowing I played a part in that happening gives me a sense of job satisfaction.
What are the main skills required for it?
Having a thick skin, lol but most importantly having the ability to work accurately under pressure.
What would your advice be to anyone thinking of it as a career?
Go for it.  I didn't know a fleet number from a chassis number when I started; now I'm climbing under trailers (with full PPE!) to get chassis numbers and reg numbers. You learn and grow on the job.
If you could do any job in the world, what would it be?
The boss – any kind of company but the boss – ambitious I know!
How do you relax when you're not working?
I love to watch the soaps (I know so 1990s!). I go to my mobile home most weekends and spend time with my husband, two children and the dog.
Check out the latest roles with TTW here.