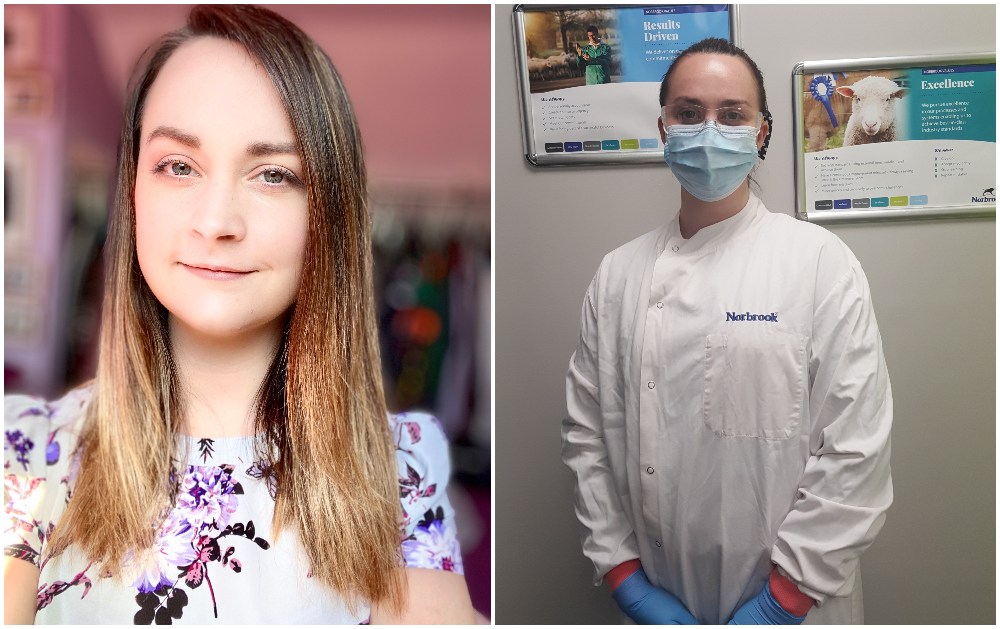 Jobs profiled: The art of science for Norbrook's Shannen Lynn
What is your role in the company and what does a typical day entail?
My current role is Senior Analytical Chemist for QC Raw Materials. Typically my day will start with scheduling work to the analysts assigned as my team, ensuring they know what tests they're performing and on which batches. Throughout the day some tasks I will complete can include assisting the analysts with any problems or queries they have, reviewing data, preparing certificates of analysis, monitoring laboratory safety.
What is great about working for Norbrook?
For three years I have been part of the QC Raw Materials team, and have found they are the friendliest and most helpful people I've worked with. The company itself provides excellent benefits for employees, this was a big factor for myself when moving here.
What was your route into the company?
Three years ago I joined the QC Raw Materials team as an Analytical Chemist coming from an Analyst position within another local pharmaceutical company. Initially, my reason for joining Norbrook was geographical, I wanted a job closer to home living in Newry. However, I quickly realised that this was a company I wanted to have a career with and have since progressed to Senior Analytical Chemist.
How long have you been involved in this type of work?
I have three years' experience working with Norbrook and four and a half years' experience with another local pharmaceutical company, both with the same level of GMP regulations in the labs. Before joining pharmaceutical labs I had worked for the Environmental Agency for two and a half years, moving throughout the different chemistry labs.
What were your favourite subjects at school and why?
My favourite subjects at school were Biology and Art. From a young age I have loved science, which has shaped my education and career, but I also loved expressing my creativity through art. In the end I knew that my passion was science and it was the route I wanted to go down.
Did you go on to university or further education and what did you study?
I studied Biomedical Science at Queen's University, although I didn't end up in a biomedical lab it has still provided me with the opportunities and experience to do well in my career up to this point.
Did you always have this career in mind?
Essentially, yes, I had always been interested in science and when I was younger wanted to work in a lab when I was older. I hadn't specifically envisioned myself working in the pharmaceutical industry, but I'm very happy where I ended up. I have a job that I am confident in my performance and I enjoy, but also that the company I work for is strong in its field and provides excellent benefits for its employees.
What do you enjoy about it?
As an analyst I enjoyed being the lab performing analytical testing, learning new techniques, working with different products and on different projects. As a senior analyst I still spend part of my day in lab, but I've come to enjoy helping out analysts and taking an interest in the safety side of lab work, working with health and safety to improve safety in the lab.
What are the main skills required for it?
Good attention to detail, good organisation, a methodical way of thinking, ability to work as part of a team.
What would your advice be to anyone thinking of it as a career?
Don't be afraid to ask questions. Even if you have a lot of experience you might come across instances where you find yourself unsure of how to proceed or you're not sure what you've been instructed to do is correct, always ask someone else. Everyone is super helpful and even if they don't know the answer they'll help you find the right answer.
If you could do any job in the world, what would it be?
If I hadn't ended up going down the science route I would love to have gone down the route of something creative involved with movies, like special effects.
How do you relax when you're not working?
In the evenings after work usually I'm playing video games or working in the garden if the weather is nice. At the weekends my husband and I attend charity or community events with a volunteer group that costume as Star Wars characters.