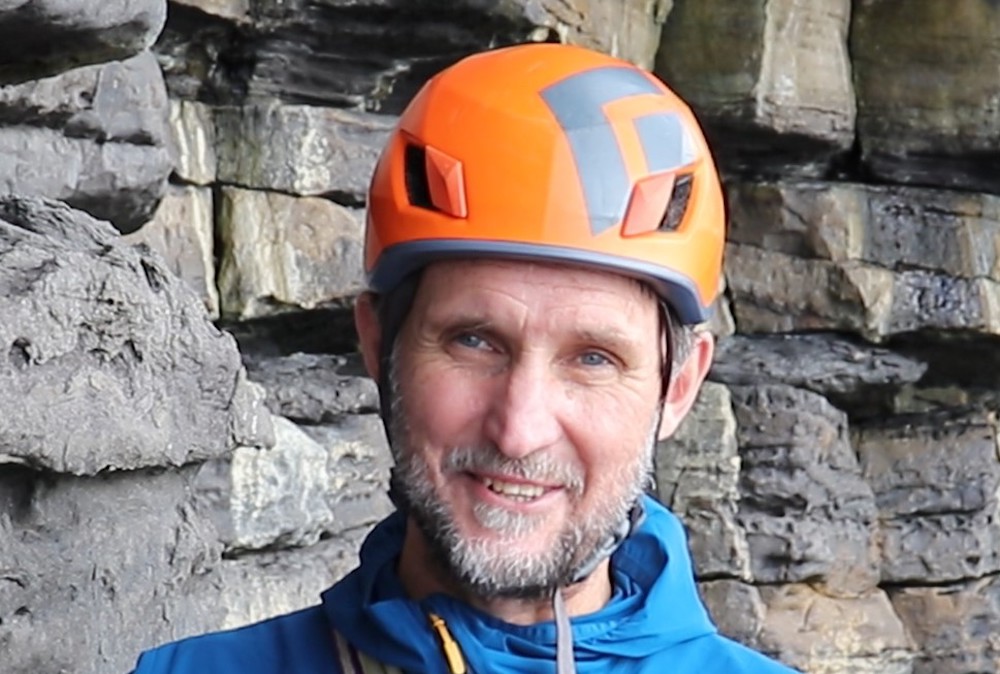 Jobs profiled: It's a case of the road less travelled for financial advisor Mark Reynolds
For Armagh-based independent financial advisor Mark Reynolds, it's a case of the road less travelled, both in his personal life and professional. He took that leap of faith at the turn of the millennium, which has been a guiding principal in his everyday life….he's often spotted on a road less travelled in his downtime too…
What is your role in the company and what does a typical day entail?
I am the managing director of M Reynolds Financial Solutions and principal Lifestyle Financial Planner and Adviser.
Typical day: No day is the same. However, running a financial advisory practice is a juggling act. You need the skills to deliver Lifestyle Financial Planning; you need expertise in area of financial advising. You also need the know-how to run a small business.
We are an independently owned firm that focuses on delivering outstanding advice to our clients, and everything we do centres on that. At times it can feel like there are millions of things we need to do. However, if I was to the break-it-down to six key areas that we are continually working on or towards, they would be:Our Client Proposition; Our People/The Team; Our Processes; Communications with our clients; Financials; and Culture/values.
Advertise your jobs with www.armaghjobs.com.
What was your route into the company and how long have you been involved in this type of work?
Like many of my peers, it began at the beginning of the 90's as an agent for a Life Assurance Company; the Prudential: "The Man From the Pru!" 
In those days that meant getting out on the road in my little Ford Fiesta, armed with a collection book and a magic wallet.  Collecting life assurance premiums from customers, handling claims and writing a bit of business in the process.  To over a decade later advising on more complex arrangements, like retirement provision and property purchase finance.
Sadly, the beginning of the new millennium was to see the end of what had become known as the direct sales force, and employment prospects for ex-life assurance agents weren't that great in 2001. Again, like my peers, I became a self-employed Independent Financial Advisor, working out of a practice in Newry.
Now as anyone in business will tell you, the transition from employee to running your own business isn't always an easy one – especially when my wife and I were bringing up our two children who were both under 5. Often, the rewards can be less than expected and the costs can be higher than anticipated. Four tough years later, and facing every greater financial and regulatory demands, I decided in September 2005 to start my own company: M Reynolds Financial Solutions.  Working initially from a hot desk in the @tek building: a large, mainly empty, modern office complex on the outskirts of Armagh, I began to build a new business.  
What were you favourite subjects at school and why?
To say I had favourites subjects at school would, in truth, be a stretch! However, the ones that interested me the most were subjects like:
History: Born out of an interest in how major events changed and shaped the world we live in today
Maths: The logic of the process and the consistency of outcomes I guess
PE: being outside the classroom was enough!
Did you go on to university or further education and what did you study?
No, I never went to university. Other than attending night class to acquire the qualifications I thought I would need to give me a shot at a decent job; my main qualifications have been industry specific, i.e., qualifications that the Government of the day insisted you have before you could advise on the suitability of financial products. 
Did you always have this career in mind?
No…
What do you enjoy about it?
The capacity to do good.
Being able to devise solutions to problems that someone may have struggled with for years
The opportunity to make a significant difference in someone's live by delivering what they want.
Working with someone to deliver real financial independence as they see it.
What are the main skills required for it?
Of course, there are the technical exams needed before the Regulator will allow you to practice giving advice on regulated products. But proper financial planning doesn't always result in someone purchasing a product. Other equally important skills, like asking good questions; listening – not interrupting, are equally important and go a long way to delivering the highest, consistent level of service.
What would your advice be to anyone thinking of it as a career?
First of all, the things of paramount importance that you need to know are few, and relatively simple. Those things are easily understood, if not easily practiced. Remember this also, the retail financial service industry has changed significantly in the last few decades. In fact, there was no such thing as a "financial service industry" before 1990.  For those looking to build a career in a sector of the economy that is relatively under resourced and where opportunity abounds; providing financial planning solutions that can make a difference in people's lives; then go for it.
If you could do any job in the world, what would it be?
Good question, I don't know!! It would have to involve running my own business, combined, and balanced with issues and subjects I am passionate about. Issues like Lifestyle Financial Planning (LFP); the environment, rock climbing and travel. 
How do you relax when you're not working?
Spending time with my family – should it be drinking coffee on a weekend morning with my wife and daughter, to watching my sons playing rugby on a fresh Saturday afternoon – must be at the top of my list. I am also a bit of an environmentalist; I love being in the outdoors, especially in the mountains or on a remote sea cliff: halfway up a rocky crag, with nothing more than a rope, a few bits of gear and my climbing partner to keep me safe. Not all are relaxing activities I must admit, but all combine to create this special sense of being alive and living a life.