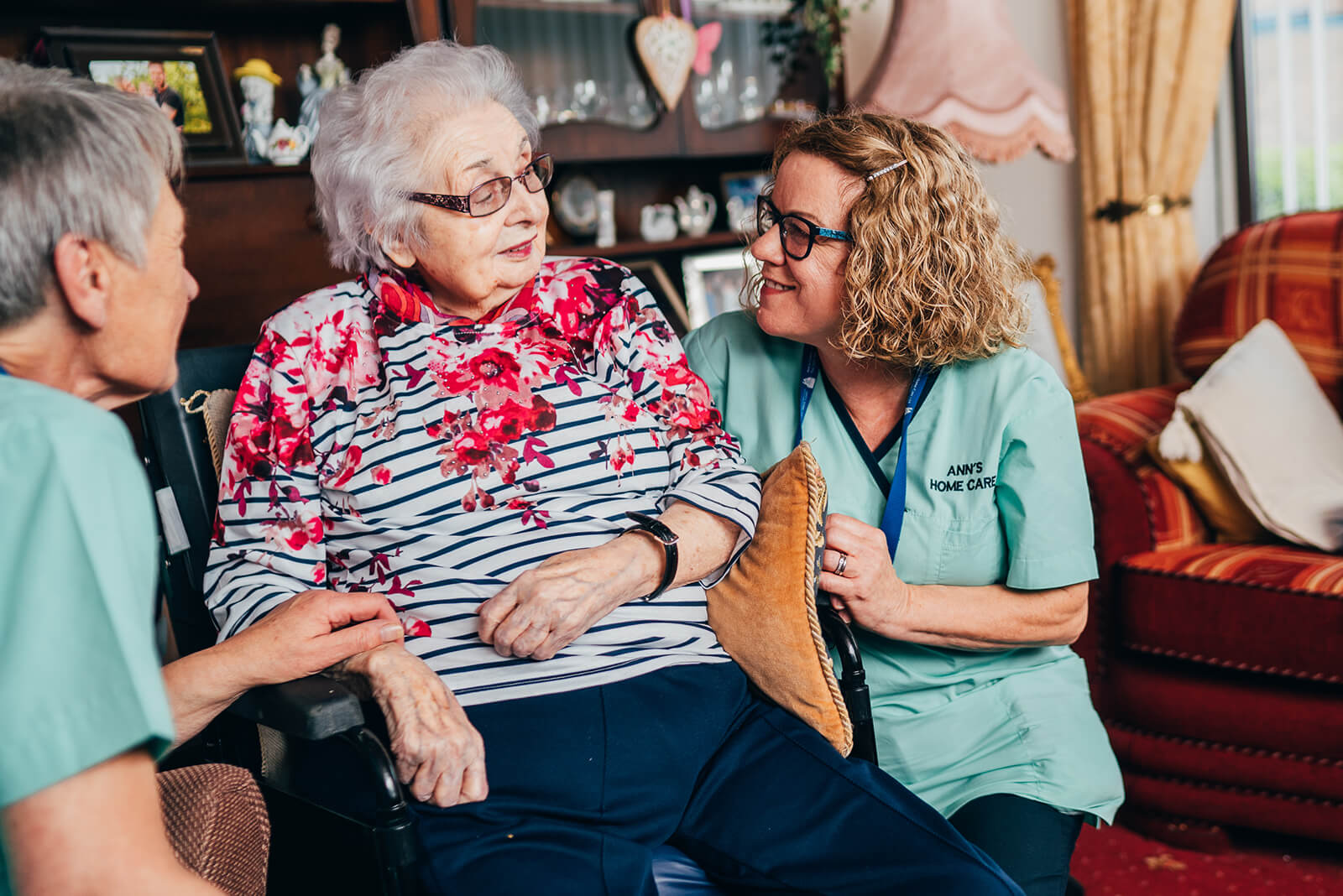 Ann's Home Care hold recruitment open day following significant pay rise announcement
Following the Health Minister's announcement of an increase in rates for home care agencies, Ann's Home Care has announced new pay rates of £10.30 – £13 per hour, plus mileage payments of 25p per mile for all home care staff.
On the back of this, Ann's – who are the leading provider of Domiciliary care services in Northern Ireland – are stepping up their recruitment campaign to support our hospitals and those seeking home care packages as we head into another challenging winter.
Ann's are issuing a call to arms to those who have recently left the care industry, many of whom citing poor pay as the reason.
Managing Director, Ann McQuade, advised: 'There is no doubt that we are on the cusp of a massive surge in hospital admissions with record numbers of patients currently blocking much-needed hospital beds as they can't secure a home care package.
"I am appealing to anyone who has recently left the industry to contact us and be part of a team who can make a difference to the winter pressures this year."
Want to Work With Us?
Ann's are holding open day is on Wednesday December 1, 10am- 2pm at their head office in Annaghmore.
All staff then undergo a comprehensive induction training programme which includes classroom training followed by work based training under the direct guidance of a senior care worker or manager.
The company enjoys the highest staff retention rates across the healthcare industry. At Ann's we believe that training is the cornerstone of excellence. All staff receive a comprehensive induction programme which exceeds mandatory training requirements and the existence of our in-house training team allows us to adapt to varying facility training requirements with ease.
Alternatively, please contact Clare on 02838851108 to find out more information.
To view job listings click here
Why not sign up to job alerts direct to your inbox here