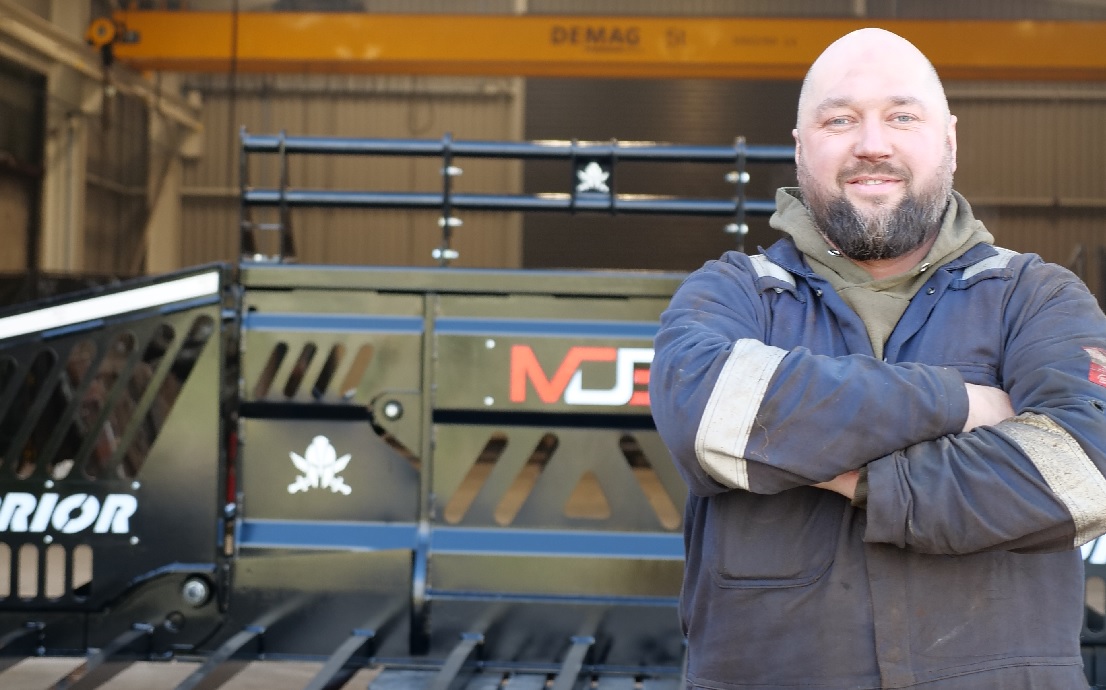 Jobs profiled: Pawel is proof that even if you don't enjoy School, your dream job is still achievable
What is your role in the company and what does a typical day entail?
I joined MDE Machinery as a welder-fabricator. Just before Christmas I was promoted to a supervisor role. As welder-fabricator my typical day entails welding and fabrication with technical drawings and specifications, working to deadlines, working within a team and with company owners and helping others if needed. In terms of my role as a supervisor my duties are not fully established yet as we are just back after Christmas and New Year break. So far, I know that I will be responsible for overseeing other team members, allocation of duties, tools and equipment replenishment, communicating within a team, reporting back to company owners.
What was your route into the company?
I applied through an online job advertisement as I was looking for a fresh start with a new company at the time.
How long have you been involved in this type of work?
I am working as a welder over 10 years now, however I started my journey with agricultural machinery welding when I moved over to Northern Ireland 7 years ago.
Where did you work before this?
I worked in the same field for two different companies prior to joining MDE Machinery.
What was your favourite subject at school and why?
I didn't have a favourite subject as I didn't enjoy school.
Did you go on to university or further education and what did you study?
I finished my formal education in Poland by achieving equivalent of A – levels as a Machinery Construction Technician.
Did you always have this career in mind?
Yes, I wanted to be a welder from a childhood.
What do you enjoy about it?
The final result of my work – that is an aesthetic, tidy welded machine completed to a high standard in accordance with technical specifications. I also like to challenge myself in terms of improving my overall working time for each machine.
What are the main skills required for it?
Precision, ability to read technical drawings, spatial imagination, ability to use different tools to include power tools, patience and willingness to learn.
What would your advice be to anyone thinking of it as a career?
To learn very well how to read technical drawings. To gain knowledge about properties of different metals under the influence of various temperatures. To learn as much as possible from more experienced welders.
If you could do any job in the world, what would it be?
I am doing my dream job.
How do you relax when you're not working?
I like going away with my family in a caravan. I also like going to the gym and working with horses.
To view job listings click here
Why not sign up to job alerts direct to your inbox here