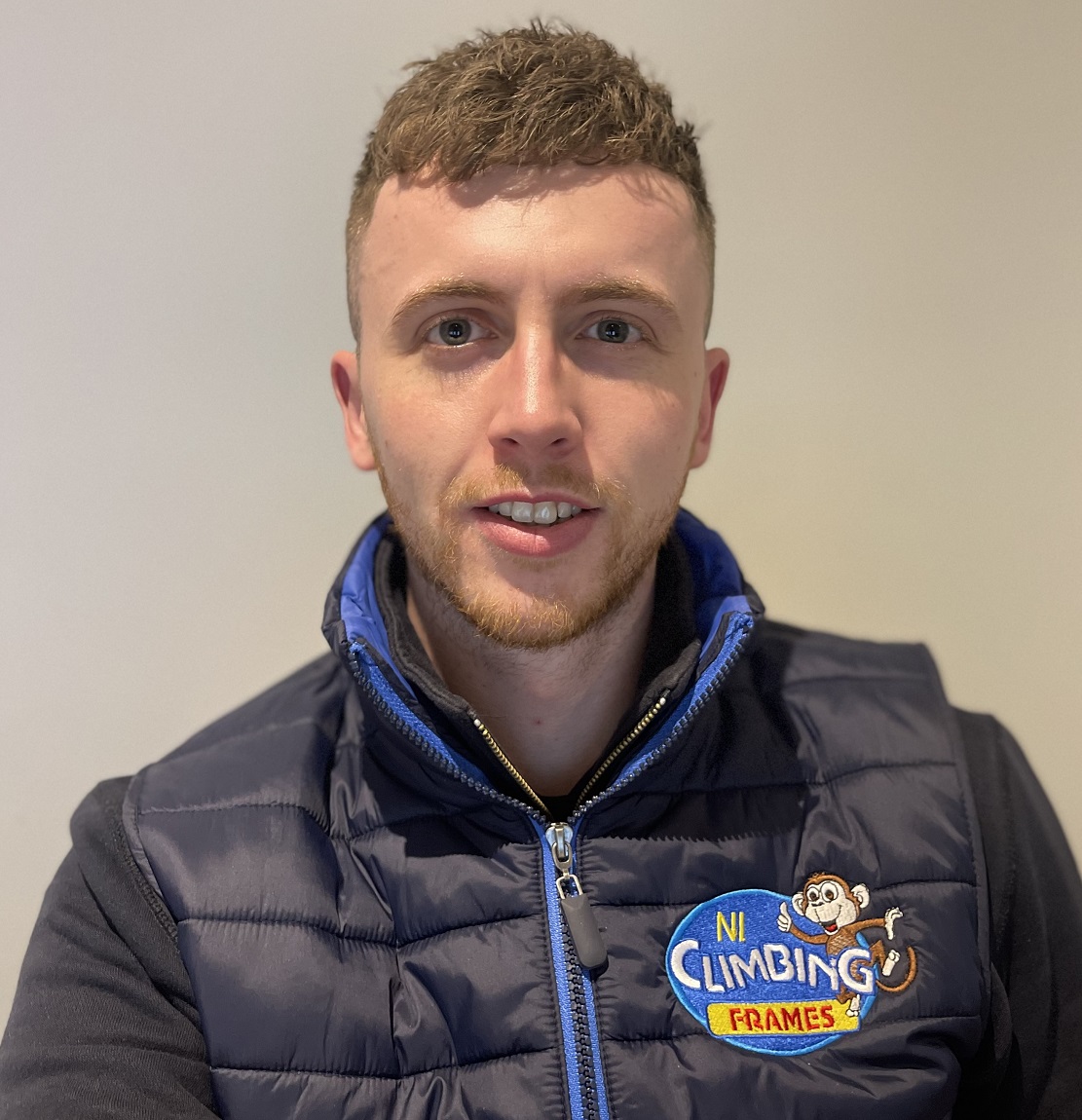 Carter uses accountancy background as foothold into climbing frame sector
Carter Smith is a director at NI Climbing Frames in Gilford, the largest supplier and installer of climbing frames in Northern Ireland and the Republic. The business was started by Herman Manson in 2007 when he struggled to find a climbing frame for his son that was of high quality and value for money.
What is your role in the company and what does a typical day entail?
My role involves overseeing all departments to ensure customers are getting the high-quality product they expect for their children and gardens. No two days are the same but typically I would be involved in the management of the finance department as well as working closely with the heads of manufacturing and sales to keep the company moving forward.
What was your route into the company?
I have always been close to the Manso family and started my work with them three years ago due to the business's need for an internal accountant. This then developed over time into a director role overseeing the full business function.
How long have you been involved in this type of work?
This is the first role I have had working in the industry. I am a certified public accountant by trade and have only worked within accountancy practices previously. I have been working closely with all types of businesses for over seven years now.
Where did you work before this?
My last role was as an accountant for a practice in Saintfield called R Savage & Co.
What were your favourite subjects at school and why?
I always loved business studies and I think it was my love of this subject that led me into accountancy and the role I am currently in.
Did you go on to university or further education and what did you study?
After school, I went on to study a course in business at the local college. This then led me onto studying for and completing my accountancy exams.
Did you always have this career in mind?
Children's climbing frames, maybe not, but I always wanted to work with businesses helping them open doors for growth and running the day-to-day operations.
What do you enjoy about it?
The fact that no day is ever the same. The variety of tasks and roles that I carry out make it an ever-changing and exciting role.
What are the main skills required?
Alongside previous experience, I would say the main skills needed would be the ability to work under extreme pressure while still maintaining a high standard of work. A proactive attitude and good communication skills are essential for the clear explanation of tasks to all staff.
What would your advice be to anyone thinking of it as a career?
Go for it! Put in the hard work and long hours early and it will pay off.
If you could do any job in the world, what would it be?
I am lucky enough to have found myself in a role that I love. If I had to do another job it would have to involve growing and developing a business.
How do you relax when you're not working?
I enjoy spending quality time with my better half and family.  I am also a member at Edenmore Golf Club and try to get out playing as much as possible.
To view job listings click here
Why not sign up to job alerts direct to your inbox here