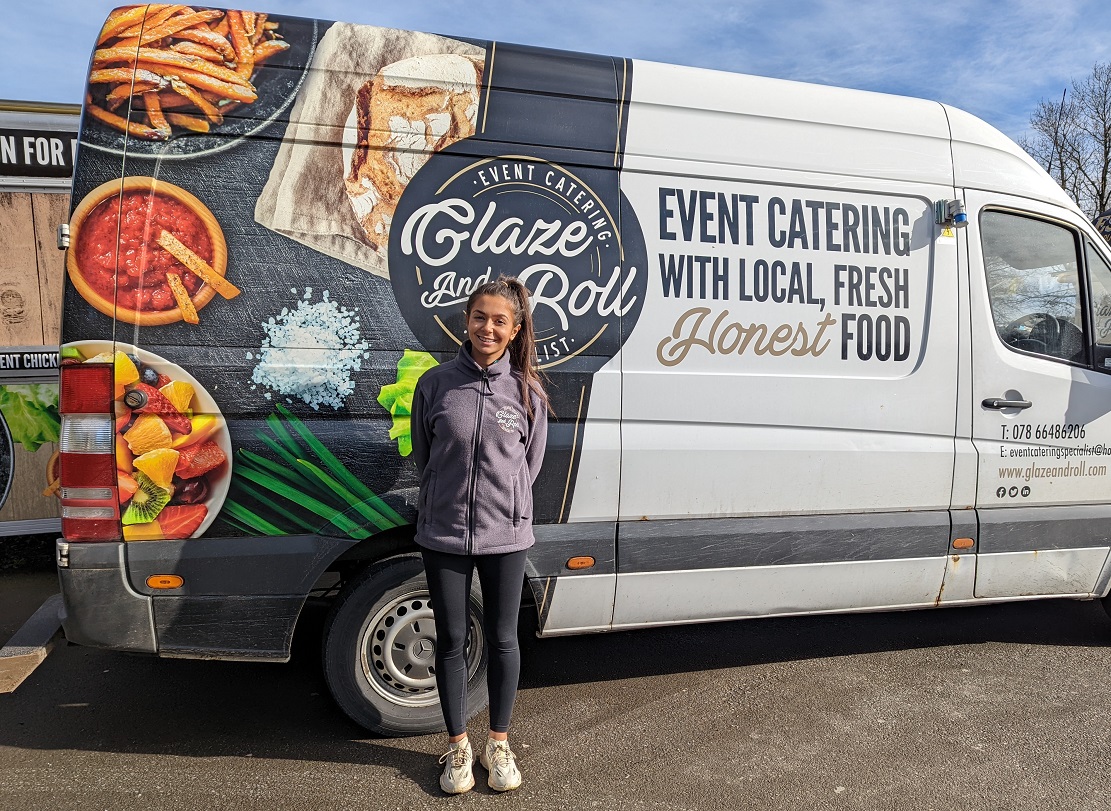 Coffee and craic all in a day's work for part-time barista Aoife
Aoife Loughran is a student and works part-time as a barista for Armagh firm
Glaze and Roll.
She says it's a fun job that teaches universal skills and, what's more, she enjoys the craic and catching up with her regular customers.
What is your role in the company and what does a typical day entail?
I have been working with Glaze and Roll for almost two  years now. A typical day consists of making coffee and having the craic with customers!
What was your route into the company?
I was a regular customer of Glaze and Roll so when I heard that they were hiring a new barista I got in contact with Wayne right away. I then had an interview and started a few days later.
How long have you been involved in this type of work?
My first barista training was when I was 16 in a local café, so I've been doing this for nearly six years now.
What were your favourite subjects in school and why?
My favourite subject in school was always geography. From no age I've always been intrigued by nature. I got an A in it at GCSE and A-Level. I also loved English and was very good at it.
Did you go on to university or further education and what did you study?
Yes, I'm currently in my second year in Ulster University studying Communication and Counselling. It's a psychology based degree and opens doors into mental health nursing, social work and professional therapeutic counselling. I love it.
Did you always have this career in mind?
I can't say I did! When I left school I wanted to become a geography teacher but after taking a year out I figured that my interests lay in the mental health sector. But being a part-time barista is perfect alongside my studies.
What do you enjoy about it?
I love coffee so being a barista suits that perfectly. I also love the whole customer experience. You don't feel like you're just serving them, there's always a bit of craic. And, of course, my co-workers make it so enjoyable to come to work.
What are the main skills required?
I suppose good communication is key. You have to be able to chat away to customers and make them feel comfortable too.  Obviously making a good cup of coffee is number one though – practice makes perfect!
What would your advice be to anyone thinking of it as a career?
I would say just go for it! It's a really pleasant and enjoyable job, and you learn universal skills that you can take anywhere. You develop bonds with your regular customers, have fun and most importantly you get free coffee.
How do you relax when you're not working?
I'm a bit of a shopaholic, so if there's a reason to spend money… I'm there. When I'm not shopping, I'm spending time with friends, family and my dogs. I love going for walks and being outdoors. Hiking in the Mournes is my happy place. And travelling is a must for me – I cannot wait to do some more.