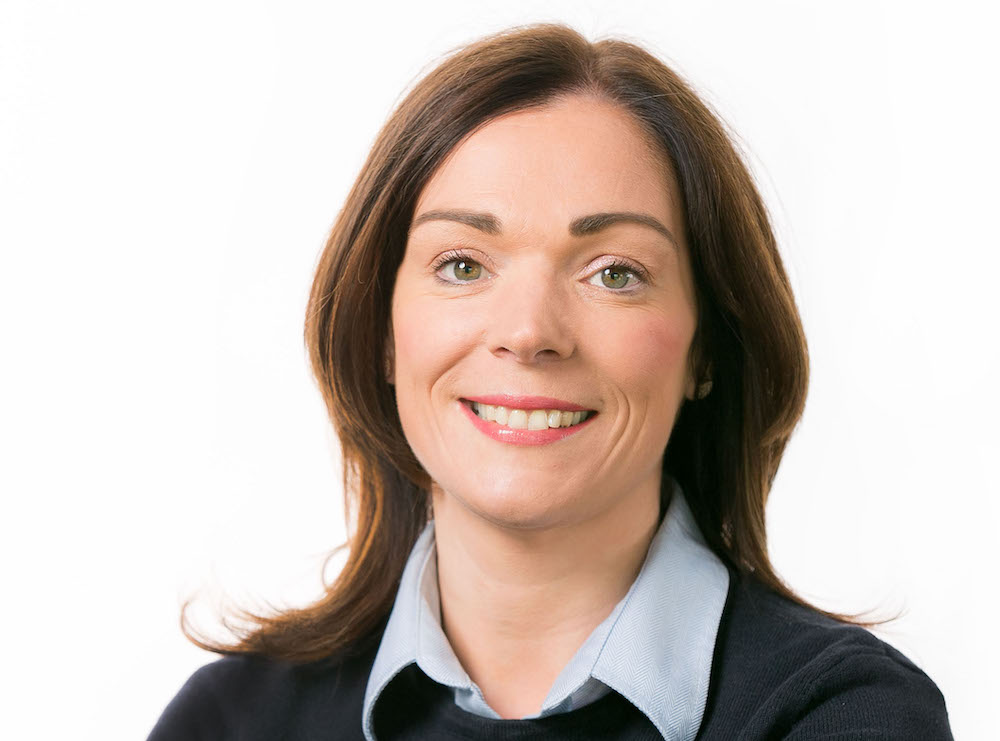 Jobs Profiled: Meet Re-Gen Waste's Commercial Director Celine Grant
Celine Grant has been part of the Re-Gen fabric since 2004 – a year after her three brothers formed the global company, but only recently has Celine taken on the role of Commercial Director..
We catch up with her to see what the role is all about.
What is your role in the company and what does a typical day entail?
I've recently taken up the post of Commercial Director which means I'm overseeing the Business Development, Product Sales, Engineering and R&D Teams in Re-Gen.
A typical day starts with a virtual 'Teams' meeting with 15 or 20 staff to discuss issues. Then I'm off to meet buyers, look over tender documents, and discuss the progress on R&D progress with our Mechanical and Chemical Engineers. I also start to prepare a report for the next Board Meeting. I take and make calls regarding contracts, attendance at trade fairs and recruitment issues.
I'll make a call home to find out how my children's day at school has been and whether they've started their homework!
What was your route into the company?
I completed a degree at Ulster University and joined Re-Gen in May 2004 as my three brothers Joseph, Aidan and Colin had formed the company the previous year. The subjects that I studied have been very relevant to my roles in Re-Gen as, initially, I was responsible for administration, accounts and organising the lorries. I also attempted to keep the office container clean and tidy but with my brothers and a number of lorry drivers calling, that was almost impossible. I've become more involved in marketing, community development, event management and sponsorship as the company has developed.
How long have you been involved in this type of work?
It was probably inevitable that I would join the family business as my dad owned a construction business. When I was a teenager we always had 'round-table' discussions about the future of commercial and domestic properties and how the business could pivot.
Where did you work before this?
I spent my university placement year with Diageo in Belfast.
What were your favourite subjects at school and why?
I liked a range of subjects including PE, Biology and Maths.
I didn't particularly like English at school. Now I spend to a lot of time talking to customers and colleagues to build and maintain working relationships – and writing reports!
Did you go on to university or further education and what did you study?
I went to Ulster University at Jordanstown and completed a BA in Business Studies as I wanted to keep my options open – accounting, statistics, marketing and human resources.
Did you always have this career in mind?
Yes, I think so. Working in a family business is dynamic and we have big plans for the future of recycling and waste management in Newry.
What do you enjoy about it?
I enjoy working closely with customers and fulfilling the requirements of business-to-business and business-to-government contracts. There's great satisfaction in closing a deal.
In addition to contracts in Northern Ireland, we have contracts with Councils in Scotland, England, Wales and Ireland, serving approximately one million households.
I also enjoy working with colleagues in other teams to ensure that post-Brexit shipping, customs and compliance paperwork is in order. We've developed a real-time data-driven system with industry partners which will benefit our customers. We've also introduced just-in-time deliveries to our customers' manufacturing facilities, addressed world-wide container shortages and developed health & safety standards which have been replicated across Northern Ireland's Environmental & Waste Services sector.
What are the main skills required for it?
In Business Development, I believe that the main skills required are customer care, the ability to work as part of a team and a willingness to learn. People and communication skills are also important. We are very open to discussion and debate and I encourage colleagues to raise issues and look for workable solutions to challenges.
At Re-Gen we like to grow our own talent so staff development, mentoring, shadowing and coaching are very important elements right across the company. When we're recruiting a new staff member, we ensure that they will complement the team, and support our vision, values and business ethos.