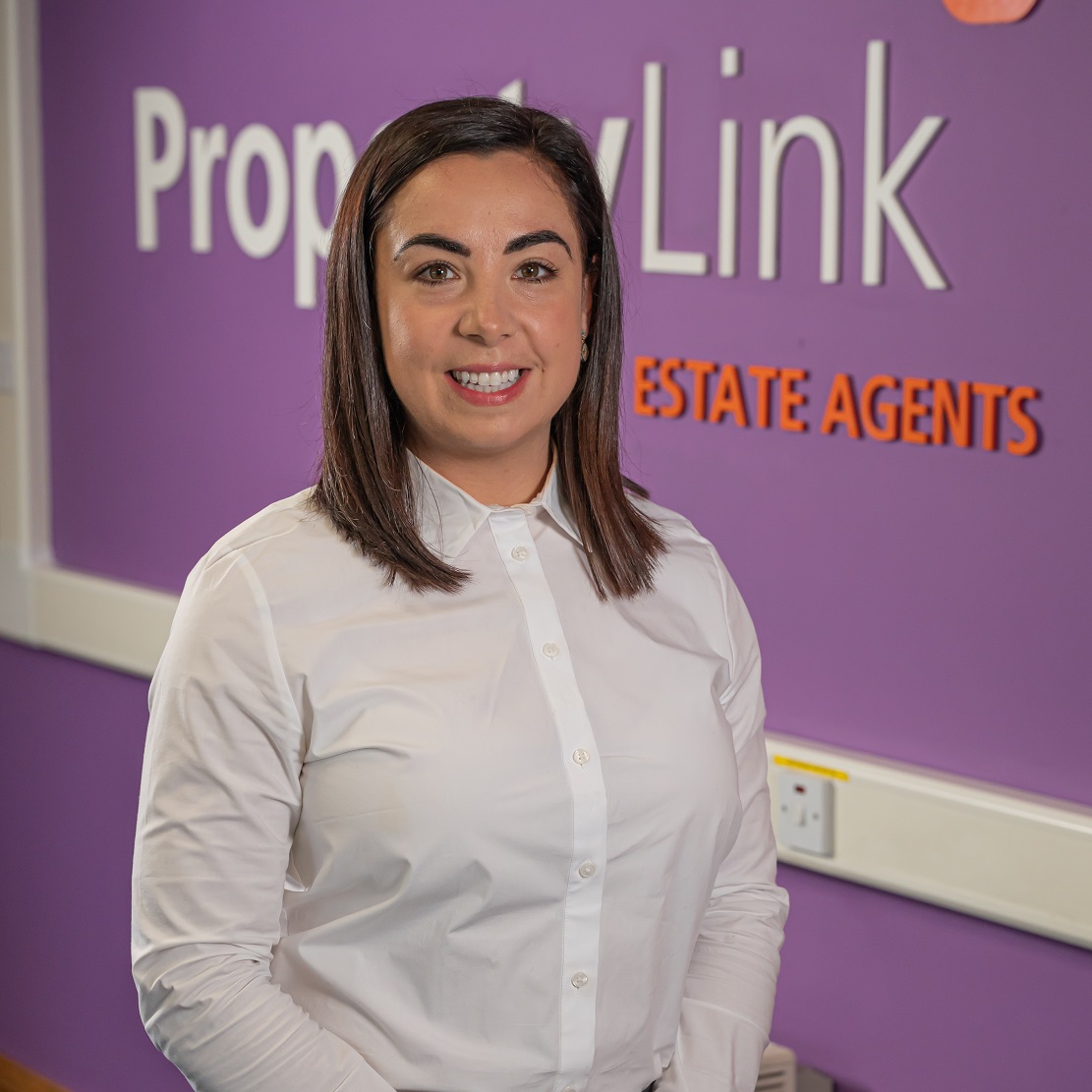 It's all about top-class service for estate agent Suzanne as she joins PropertyLink
Suzanne Lucas has recently joined Armagh firm PropertyLink as a senior sales negotiator, having worked in the industry for eight years. She enjoys sales and her motto is 'the customer always come first'. Away from the office, she loves keeping fit and admits to finding housework "very therapeutic". Even her dog must abide by strict house rules!
What is your role in the company and what does a typical day entail?
As a senior sales negotiator, I contact my client base and book appointments, taking them to properties, sites, commercial premises etc which I think will interest them.
This also entails valuations and measuring up new properties to the market.
You will also see me on site on our new build developments meeting potential buyers and arranging site visits with the developers and site managers to discuss progress, marketing and show houses.
What was your route into the company?
I am a former employee of Maison Real Estate, I started working in the Scotch Street office in March 2014, before moving to the old bank on Abbey Street.
Being an estate agent was always something I wanted to do but I never thought the opportunity would land on my lap like it did.
I worked in retail before and loved it also, especially the fast pace, merchandising and customer service. I always said after I settled into selling property, that if you like and enjoy sales you can sell anything.
I pride myself on service and I think when you're delivering a service at your very best people appreciate this the most!
How long have you been involved in this type of work?
I've worked as an estate agent for eight years now and have built a client base I once dreamed off.
Where did you work before this?
Maison Real Estate and Arcadia Retail group.
What were your favourite subjects at school and why?
I love sport and exercise and I enjoyed playing hockey in past years with Armagh Hockey Club. I try to keep fit and regularly attend the gym and I like to put the earphones in and go for a run. I have a road cycle bike which I bought during Covid as a new hobby and I've been enjoying this in the good weather.
Did you always have this career in mind?
Yes, I did once dream of becoming an estate agent!
What do you enjoy about it?
I love to see people moving to their new homes, opening new businesses and building their portfolios.
I most enjoy when I find the perfect home for first-time buyers or a family who is moving to their forever family home.
Selling and moving can also be a difficult and stressful time for many reasons and I do my best to help my clients and customers feel they are making the right choose and to also take them step by step through it all at their own pace.
What are the main skills required?
I feel that when dealing with the public in any job customer service is the number one for me.
When I first started into a sales role I was trained that the customer always comes first and that is your priority whatever obstacles get in the way.
I have carried this through all my years of providing a service to my customers and clients and practise this always.
What would your advice be to anyone thinking of it as a career?
If you enjoy property and people, it's the job for you! Life is too short not to try, and if it's not for you it could lead you to another avenue in your career.
If you could do any job in the world, what would it be?
Selling property in Armagh and Dubai.
I loved merchandising in retail which has led me to enjoy planning furniture and fixture and fittings in property. I love to help my clients visualise and offer ideas I have on planning, new builds and solutions for storage etc, as people, upsize and downsize throughout life.
How do you relax when you're not working?
In my spare time I enjoy the gym, running and gardening. My biggest regret would be not having travelled; however, I hope I still have opportunities to see the world.
I also love a holiday sunny or snow, taking to the slopes with skies or a board.
I would be known to find housework very therapeutic and like things in their place. I've been told I'm hard to live with and even my poor dog has strict house rules to stick to!
To view job listings click here