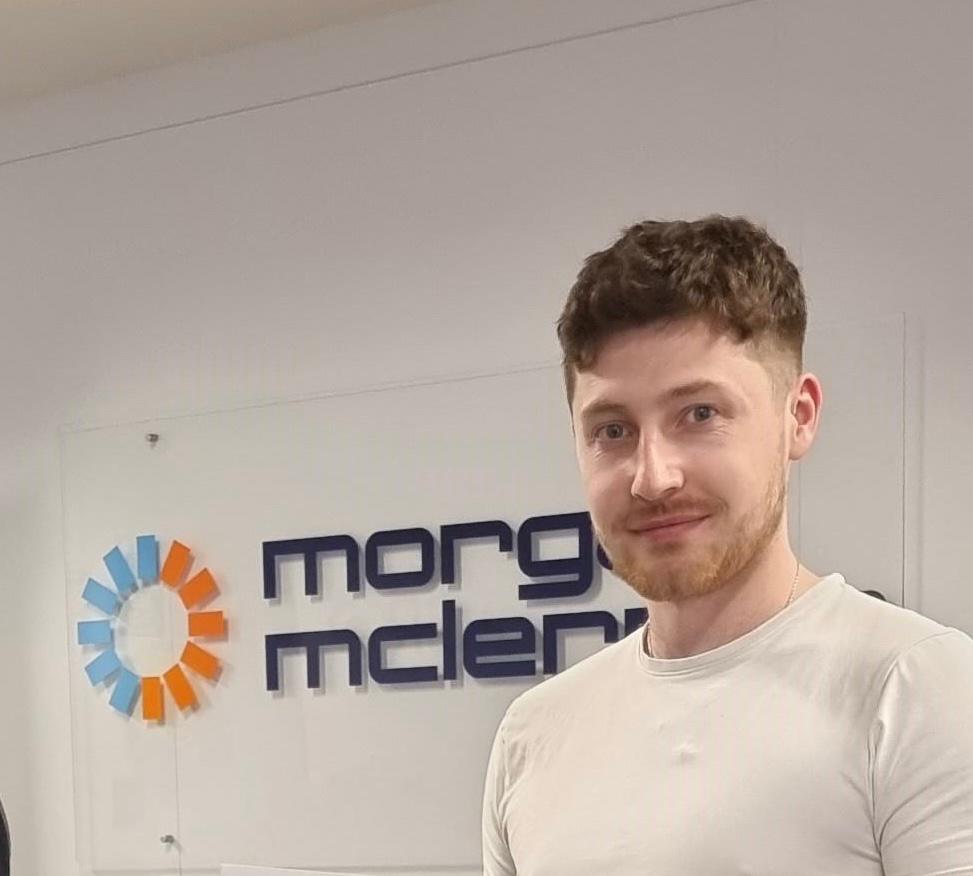 Jobs Profiled: Finnbar Hamill from Morgan McLernon on cutting his parents lawns to a career as a Transport Planner
Finnbar Hamill joined Morgan McLernon at the tender age of 16 while still at school. Fast forward almost 10 years and the companies Transport Planner tell us how what it takes to work in a fast-moving environment. With aspirations of becoming a Volcanologist, the 26 year old is a previous employee of the month. His manager said, "Finbarr deserved the award because he has a fantastic work ethic and always does his job to the best of his ability".
What is your role in the company and what does a typical day entail?
I am Transport Planner for Morgan McLernon Chilled and Frozen Distribution. A normal day would entail planning the deliveries throughout Ireland/Northern Ireland working with our drivers and other teams within the company to successfully keep on top of our customers needs and requests.
What was your route into the company?
I started working in Morgan McLernons warehouse part-time whenever I was 16 years of age until I finished my education at the age of 21 years of age.
How long have you been involved in this type of work?
I have been involved in the world of transport for the past 10 years or so.
Where did you work before this?
In my parent's garden cutting the grass the odd weekend.
What were your favourite subjects at school and why?
I enjoyed Math's and Art while in school. Math's because there were certain process' and structures used to answer questions which was interesting and challenging and then Art because it was kind of the opposite to Math's where there were different ways and process' used to make a piece of Art. Having the best of both worlds.
Did you go on to university or further education and what did you study?
I have a HND in Electronic engineering which I studied in Belfast Metropolitan College for 2 years.
Did you always have this career in mind?
Not really, I feel into it just looking a few pound whenever I was younger.
What do you enjoy about it?
I enjoy working with and get on well with the people involved in this business, there are so many different types of personalities throughout the industry which makes it interesting and enjoyable every day.
What are the main skills required for it?
You need to be able to work in a fast-paced environment while keeping a calm and collected head throughout the day. Working well within a team is a big one also having to work with other departments needs as well as your own.
What would your advice be to anyone thinking of it as a career?
You must be willing to work hard and well with others if you are thinking of coming to the transport industry
If you could do any job in the world, what would it be?
I would like to be a professional Volcanologist.
How do you relax when you're not working?
I enjoy going to the gym then coming home to stick the feet up and watch Netflix or else go to the pub with friends.
Why not sign up to job alerts direct to your inbox here