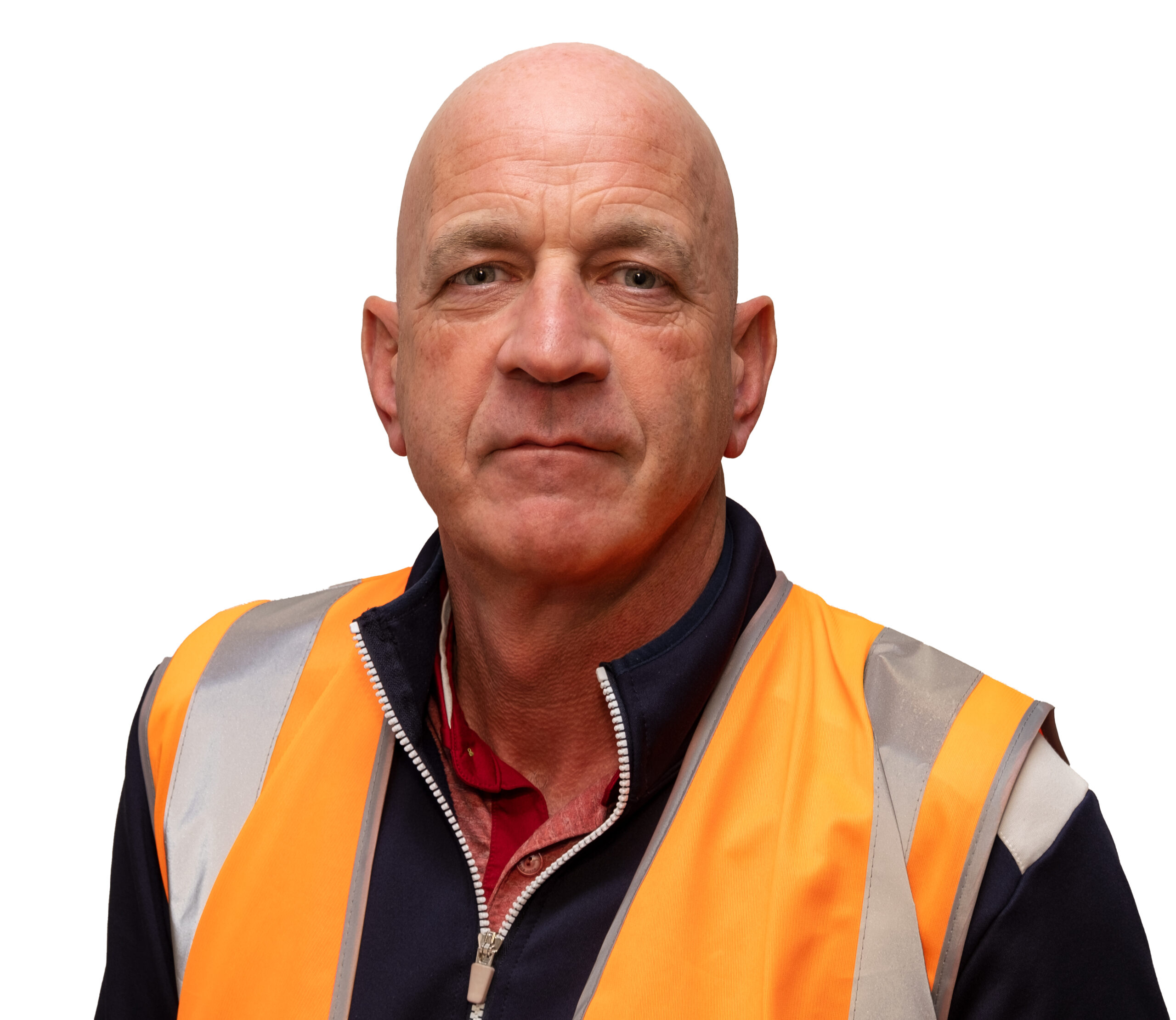 Jobs Profiled: Sean Murphy on everything from working in Texas to leading a £20million resource centre in Newry
Sean Murphy has worked at Re-Gen Waste, based in the Carnbane Industrial Estate in Newry since February 2022, however Sean's background has seen him work in Texas before moving into construction management. Now the Senior Site Enginner, try's to make the best of a work life balance, enjoy a round of golf and the gym.
What is your role in the company and what does a typical day entail?
I was appointed as Re-Gen Waste's Senior Site Engineer in February this year to lead the design of a brand-new facility in the Invest NI Carnbane Business Park. The site will have a number of activities including the manufacture of solid recovered fuel, making products from dry recyclables, a garage, engineering workshop and new headquarters for the Re-Gen Group. We envisage that the project will add £25 million to Northern Ireland's economy every year.
Yesterday started at 8am when I met the project director, engineers, and colleagues from business development and finance to discuss project designs. Then I saw a contractor to check their products and develop costs. I researched cranes and then carried out an assessment of insulation materials.
Following that I checked in with my line manager after which I answered the questions for this interview. I travelled to The Culloden Hotel with a colleague to represent Re-Gen at the Business Eye Family Business Awards.
What was your route into the company?
I 'served my time' as a carpenter and worked on timber framed homes in Boston and Texas for 4½ years. Working in America was great as I was able to travel a lot and made the most of visits to the East and West Coasts, Nashville and Las Vegas.
When I was 30 years old, I moved into construction management where I was on site first thing in the morning with 10-12 lads having a brief meeting and I was managing the day-to-day issues on hotels and apartment blocks. Most recently I've been working in Dublin. Now I'm leading on Re-Gen's £20million recycling and waste management circular economy resource park at Carnbane.
How long have you been involved in this type of work?
I've worked in construction since I left school. If I tell you the number of years I've been doing this it could give away my age!
Where did you work before this?
I've always worked on construction sites. One of the biggest projects was the movie studio at Belfast Harbour. I have also worked on hotels, apartments and retail units.
What were your favourite subjects at school and why?
At school my favourite time was finishing time! I really enjoyed woodwork and art. Maths would have been my least favourite subject, but I need it now for planning and costing materials.
Did you go on to university or further education and what did you study?
I went to a college of further education for two days each week and spent the other three days on the construction site. I completed a City and Guilds Diploma in carpentry.
Did you always have this career in mind?
Yes, I've always wanted to work in a construction trade. I'm from a large family of seven boys and four girls and I'm the fourth youngest. All my brothers are involved in construction – we've got bricklayers, plasterers and carpenters in the family.
What do you enjoy about it?
I love the job satisfaction when a project is finished to a high standard. It's rewarding to stand back and take time to look at it and appreciate the care and attention that went into the creation of a building. Long term, driving past a building 10 years after it has been constructed gives me a huge sense of achievement and pride.
I also enjoy team work especially when everything works so much better if a team pulls together and has the same goals and high standard of workmanship. I like the variety involved in groundwork and working indoors and outdoors. I don't mind bad weather. Obviously, it has challenges but it's part of the rough and tumble of life on a site.
What are the main skills required for it?
A site engineer needs to be a great communicator, and have excellent people management, organisational and planning skills. The role has developed significantly in the last number of years in that it's as much about motivating and developing staff while giving them the control to get the work done.
It can be challenging if I have to address poor performance or time keeping. I've definitely honed my HR skills to lead a team, provide counselling and become a good listener.
What would your advice be to anyone thinking of it as a career?
For someone thinking about site management as a career, I would advise them to be open minded. They may start work in a skilled construction trade – as a joiner, plumber or electrician – but there are opportunities to develop into sales, procurement, training, teaching and project management.
You need to be willing to work – and work hard – in all weathers as it isn't office based. The construction industry is now a very competitive market with excellent salaries for skilled, conscientious people.
If you could do any job in the world, what would it be?
If I could do any job, I would still be working in the construction industry… in Dubai. The climate, lifestyle and salary would be very attractive. Education and qualifications provide all sorts of opportunities. Had I completed a degree in construction management, I would have had the option of living and working in the United Arab Emirates. It would have been a great destination from which to travel across Asia, Australia and Africa.
How do you relax when you're not working?
I play golf, travel, go out to nice restaurants, have a few beers and chill out when I'm not working. I make the most of my gym membership and try to do a workout three mornings a week.
Why not sign up to job alerts direct to your inbox here