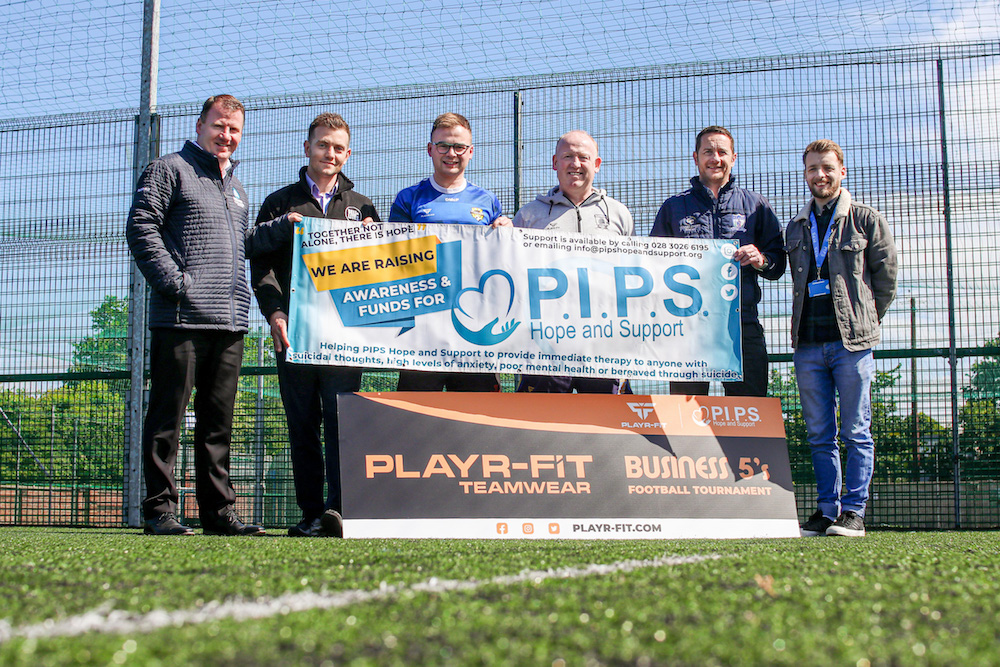 Twenty-four businesses line up for Playr-fit 5-a-side football tournament in aid of PIPS
Teamwear company, Playr-fit have organised a Business 5 aside football tournament which takes place next Friday, June 17 with all proceeds going to PIPS Hope and Support Charity.
This event takes place at the Newry cages, home of Newry City AFC who recently got promoted to the Irish Premiership.
A great response was received for the event. 24 Businesses from the local and surrounding area will be taking part wearing bespoke jerseys with their brand colours designed by Playr-fit.
Food to go specialists, DELI LITES will kindly be sponsoring food on the day for participants with their award-winning products.
Playr-fit Director Kieran Quinn stated: "We are delighted with the response we received from the event getting so many local businesses involved for a good cause. The PIPS logo will be on all jerseys, raising awareness for a charity which carries out a lot of great work, and also highlighting the importance of mental health in the workplace."
Tony McKeown of Newry Chamber added: "Newry Chamber are delighted to get involved in this event in aid of PIPS. Playr-fit are a valued member of the Chamber and we commend their initiative in creating a fun way to bring businesses together through sport. We have entered a team and look forward to getting involved."
Photo (L-R) Tony McKeown (Newry Chamber), Sean O'Hare (Delilites), Darren McPolin (Playr-fit), Kieran Quinn (Playr-fit), Darren Mullen (Newry City Manager), Aaron (PIPS Hope and Support)