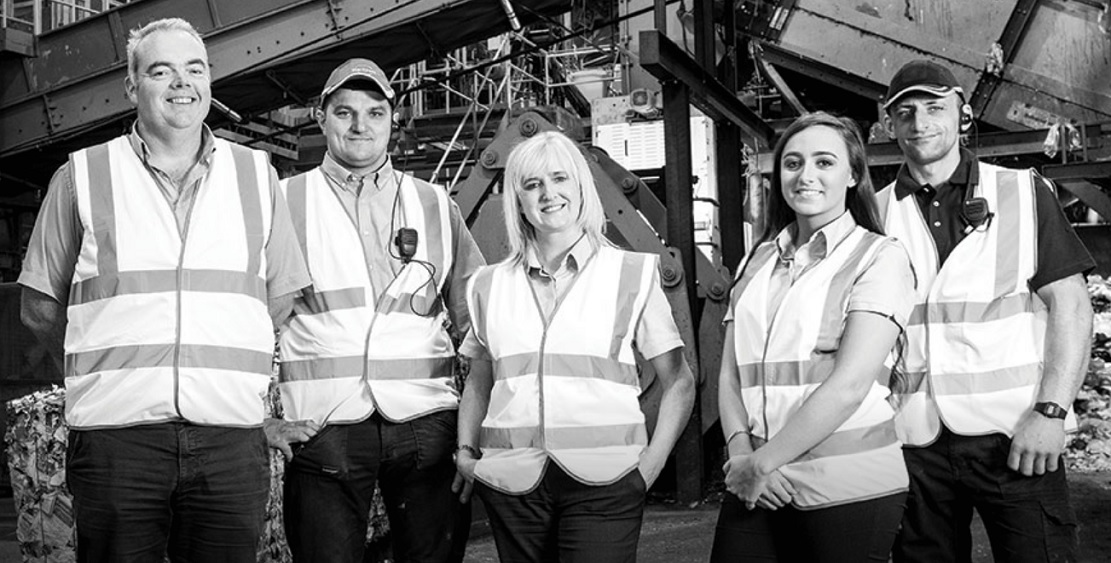 More apprenticeship programmes available at Newry's Re-Gen Waste following expansion
As one of UK's leading waste management companies Re-Gen Waste are passionate about developing people.
The Newry based company value the ideas and innovation individuals can bring to the work and invest in learning and development.
The Re-Gen Academy training programme will equip you with hands on experience and give you an opportunity for learning, career progression and personal reward.
"Our people define Re-Gen. Each member of staff is passionate about customer service and the environment. With a team of highly motivated people, dedicated to the success of the business, we try harder to ensure customer satisfaction".
Re-Gen Group continues to grow and with plans for further expansion they are also boosting participation in the Re-Gen Academy for their apprenticeship programmes for September 2022 intake and are keen to hear from candidates interested in the following:
HLA Accountancy
HLA Computing
HLA Mechatronics
Level 2-3 Fabrication and Welding
Level 2-3 Heavy Vehicle Maintenance
As an Apprentice at Re-Gen Waste, you will join one of our departments across the group and will be supported by a dedicated mentor and your Re-Gen colleagues. The training programmes offer a great deal of variety and a level of responsibility where you will have a chance to make an impact.
Re-Gen Waste are looking to recruit the best talent:
Are you able to demonstrate an ability to use your initiative?
Have a thirst for knowledge and be able to pick up new skills quickly?
Are you able to work with others to achieve common goals?
If you've answered yes to the above questions and meet the eligibility criteria below then don't hesitate in expressing an interest by submitting your application.
You will need to reach the minimum school leaving age in Northern Ireland (16 years) and have eligibility to work in the UK.
To apply please submit a copy of your CV and indicate which Apprenticeship programme you're interested in to recruitment@regenwaste.com 
All offers will be conditional, pending acceptance to the course and confirmation of grades in August 2022.
Duration: Permanent Full Time (with a day release to college)
Location: Newry
Remuneration: Attractive
Hours of work: 8am to 5pm
Benefits: Free Life Assurance, Company Pension Scheme, Healthcare Plan, Paid holidays, Employee Perks Card, Free On-site car parking, Canteen Facilities, Career Development Opportunities
Re-Gen is an equal opportunities employer who employs a workforce with members from all sections of the community and is committed to appointing candidates purely based on merit.
To view more jobs at Re-Gen Waste click here 
Did this role interest you? Why not sign up to job alerts direct to your inbox here