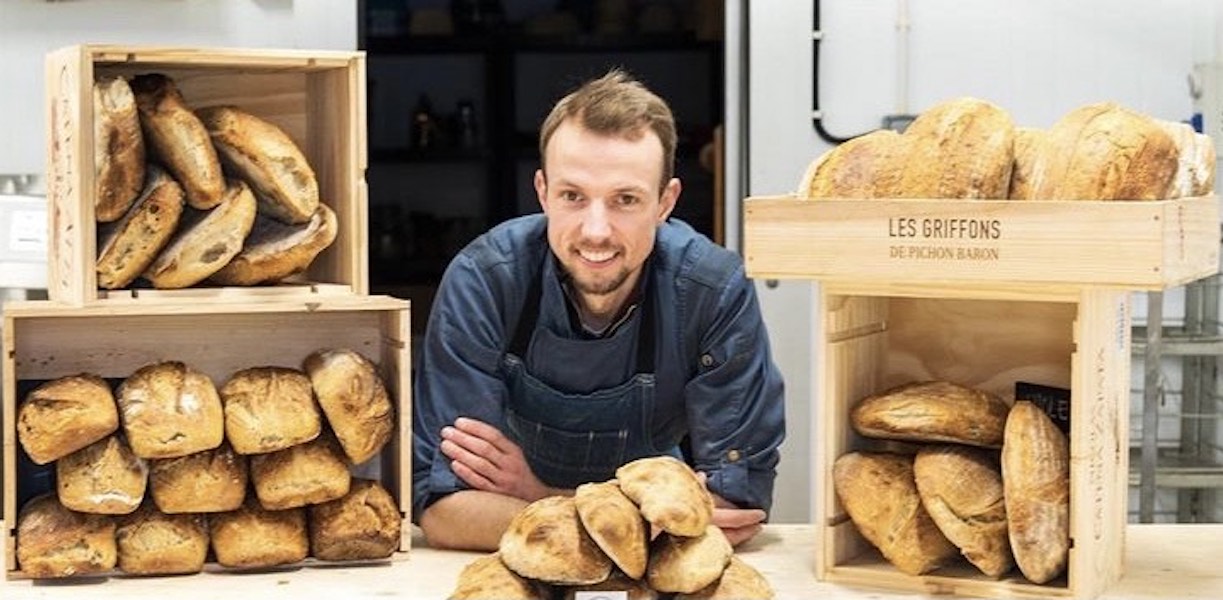 Five minutes with….Leif Jenson from Leif's Brot Bakehouse Bessbrook
Recently, we caught up with Leif Jenson from Leif's Brot Bakehouse Bessbrook to find out a little a bit about him and his business….
Why did you choose chef/ baker as a career/business?
Because of the cultural interest of different foods.
What are you most proud of in your career to date?
The travelling I could combine through my jobs and obviously the overwhelming feedback on the bakehouse that me and everyone involved has achieved.
What is your favourite thing about your job?
Seeing customers and guests happy and satisfied after appreciating the input.
What has been the biggest challenge in your job?
The biggest challenge is to perform every new day better than yesterday.
What is the most helpful advice that you have been given?
There is many. But probably; don't you dare give up!
If you could choose anything else to do, what would it be?
Hospitality management or sailor.
What do you think your best quality is?
Dedication and passion in mostly anything I do and appreciation for what this life has to offer.
Name three things that you like doing outside of work..
Kickboxing, travelling, enjoying food from all sorts of continents and countries.
Tell us about a secret skill that we don't know you have.
I'm an optimist.
What is your most prized possession?
My wife and my 2 children.
What is your favourite food?
Mussels in white wine cooked on an open fire.
What is your favourite book?
I'm not a big reader. But I find 'Rich dad Poor Dad' quite inspiring.
What are you currently watching?
Nothing in particular. It takes me 4 days to finish a movie.
If you were to watch a band/singer live, who would it be?
Difficult: from Jonny Cash to Garry Cinnamon to Kanye West and Jay-Z
Dead or alive, who would you most want to meet and why?
Joe Rogan, Tyson Fury. To hear personally about how they pushed themselves through tough times in life and how they sustained the glory. And for once, my grandmother again, just for the craic.
Do you want to take part in our job profiles contact us on 028 37443043 or email us at marketing@armaghi.com
To view job listing click here