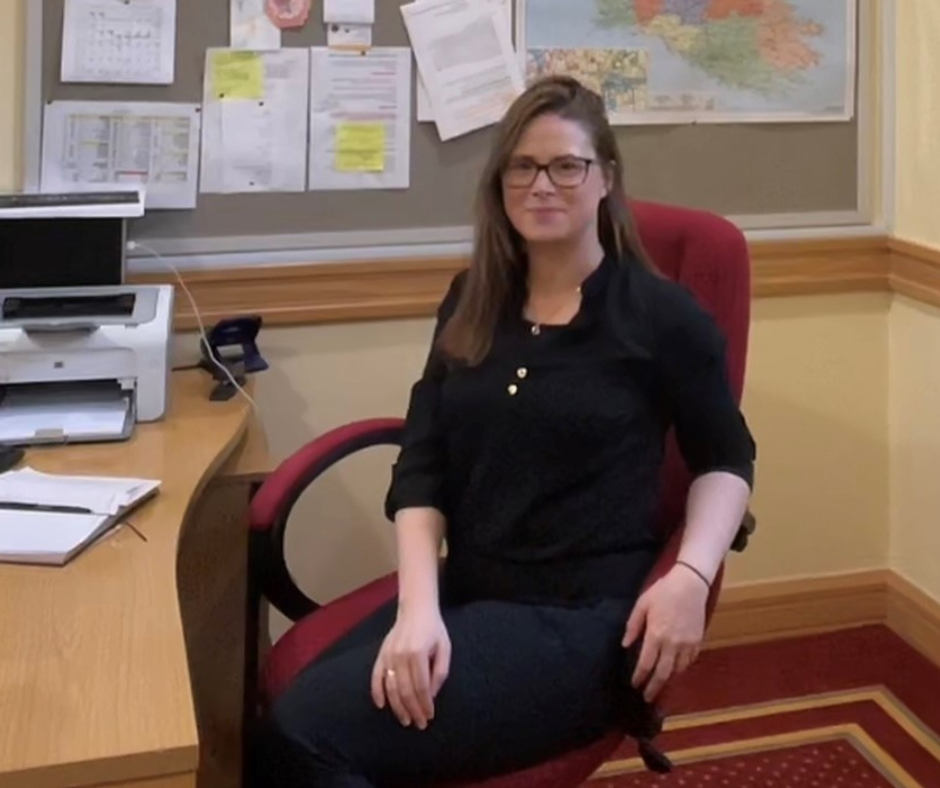 Jobs Profiled: Siobhan Maxwell's management journey from big city casinos to Armagh City Hotel
Since 2020, Galway born Siobhan Murphy has been the Human Resources Officer at Armagh City Hotel. After deciding against the completion of a Legal Secretarial course, Siobhan moved into a successful career in Casino management before discovering her passion for people and gaining her CIPD in HR Management.
What is your role in the company and what does a typical day entail?
I am the HR Officer in Armagh City Hotel.
A typical day would entail replying to emails, advertising job roles, screening and shortlisting applications, arranging interviews and inductions for new starts, supporting department managers in performance management, reviewing job descriptions, training programmes and policies and procedures and updating the latter in line with legislation.
What was your route into the company?
I became a manager of a casino in Galway when I was 20, eventually overseeing the running of three of their premises between Drogheda, Galway and Dundalk – I was with them for 10 years in total. I loved the work but always preferred the performance management aspect of the role. I left that role after the birth of my daughter. I moved to a recruitment role in a domiciliary care company in Armagh, I was soon promoted to Senior Recruitment Officer. I was interested in the HR aspects of the role and the company helped me to complete my HR qualification, which I completed during covid and eventually this gained me a place in their HR department.
How long have you been involved in this type of work?
I have been involved in HR in all of my previous roles, but solely HR based for around 3 years.
Where did you work before this?
Nevada Jacks Ltd and Homecare Independent Living.
What were your favourite subjects in school and why?
History was always my favourite subject in school – I particularly love Irish history, I had an amazing history teacher in Moinin na gCiseach in Galway, he made the books come to life.
Did you go on to university or further education and what did you study?
Once I finished my Leaving Cert in Galway, I stayed on to do a PLC course, a Legal Secretarial course. I didn't complete this, instead I got a full time job as the food safety officer in Dunnes Stores – eventually moving to Claudes Casino, which started my management journey. I returned to education in 2019 at the age of 30, just before the start of covid and completed my CIPD in HR management in Southern Regional College, Portadown.
Did you always have this career in mind?
I always preferred the performance management side of my role in Claudes/Nevada Jacks, however, it wasn't until working in Homecare that I realised I wanted to work in HR.
What do you enjoy about it?
I enjoy the challenges, finding solutions, helping people. Every day is different, there are days that you can tick everything off of the to do list and then days you can't get a look at it, there is that many knocks on the door.
What are the main skills required for it?
The main skills for HR, I believe are interpersonal skills, communication, organisation, ability to prioritise and logic.
What would your advice be to anyone thinking of it as a career?
Try to gain some experience in an entry level role such as admin, before committing to gaining the qualification, there can be certain pressures in the role, its either for you or its not – it can be quite rewarding, but hard work.
How do you relax when you're not working?
My husband and I have two young children, 5 and 1 – there isn't much time for relaxing just yet, but we enjoy family time and chauffeuring our 5 year old to all of her social engagements, she has a busier social life than us!
Why not sign up to job alerts direct to your inbox here