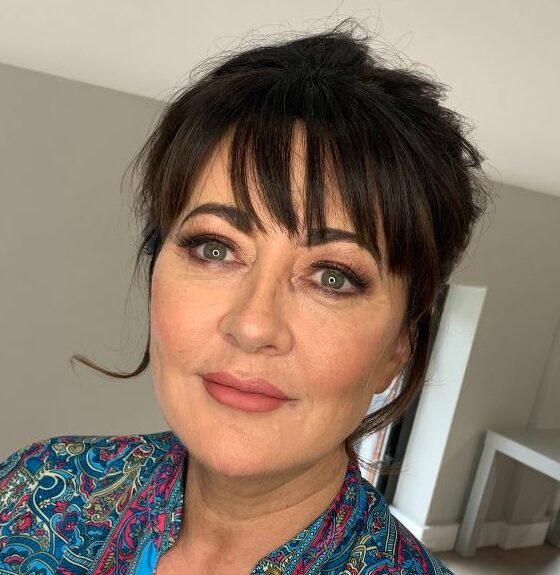 5 minutes with… Petra Carroll of Petra Carroll Hair Armagh
Longstanding hair stylist and Armagh salon owner, Petra Carroll gives us an insight into her day to day, what drives her and what grounds her.
Outspoken about her spirituality, Petra explains her holistic approach to life and business, recognising the importance of self-care and taking time out!
Why did you choose to become a hair stylist?
I have always been very creative and love working with my hands, hairdressing is in my family. There's nothing like the feeling you get when you have completely changed how a person feels and looks. I warmly recommend every woman to empower themselves by having beautiful hair we deserve it and we are worth it!!
What are you most proud of in your career to date?
What I'm most proud of without a doubt is My Staff!! I'm surrounded by the most amazingly talented & skilled group of women.
We have seen one another through our highs and lows. We work together as a team and all have a real passion for hair. Our salon is buzzing with energy and a hunger to learn more. We never get bored of learning new skills! Whilst, just today, I have booked a 3 day course for the colour specialist team, Ciara Crossan, Grace McKinney and myself for London in October. We will be working alongside some of the most talented hairdressers in the business!
What is your favourite thing about your job?
My favourite thing is the social side of my business. I love people! I love to chat, laugh and even sing on occasion lol. Being in business for 25 years and working with a wide spectrum of clients I have gathered knowledge and contacts from all walks of life and careers. This knowledge I love to share with people when they need direction or advice on anything from moving house or health. The social side to my work is as important to me as the hair itself.
What has been the biggest challenge in your job?
My biggest challenge has been balance!! Finding the balance between my business and family. We all struggle with this and especially when you own your own business you feel responsible for a lot of people including your family. Sometimes in the past I had felt so very stretched I'm happy to say since covid I have made changes and now have a great balance. Covid has taught us all a lot about ourselves. Mine has been how hard I have driven my body in my career; living too much in my head and totally disconnected from my body!
What is the most helpful advice that you have been given?
I have always believed that we are all important. We all play an important role whether you are a junior or a skilled stylist. I treat all my staff with respect and encourage them to be the best stylist they possibly can be by building their confidence giving them training and opportunities, investing in them my time knowledge money and skill .
If you could choose anything else to do, what would it be?
My second passion is animals. I have two beautiful retrievers Franny and Bonny. If I wasn't a vet I would most likely have wanted to work with animals. The idea of a veterinary nurse sounds about right.
What do you think your best quality is?
My best quality would be my determination! If I take a notion on something there's nothing turns me.
Name three things that you like doing outside of work…
Wise woman shamanic energy medicine. Reading & learning about our ole ways and traditions, being out in nature walking my dogs.
Tell us about a secret skill that we don't know you have.
My gut instinct! Never lets me down.
What is your most prized possession?
To be totally honest, I would be lost with my phone.
What is your favourite book?
My favourite book is Angels in My Hair by Lorna Bryan.
What are you currently watching?
Grace and Frankie (Netflix)
If you were to watch a band/singer live, who would it be?
All the way Elvis Presley – he's my guilty pleasure.
Dead or alive, who would you most want to meet and why?
It would have to be Elvis now that would be a dream come true! I have no doubt I'll meet him on the other side.
Do you want to take part in our job profiles contact us on 028 37443043 or email us at marketing@armaghi.com
To view job listings click here