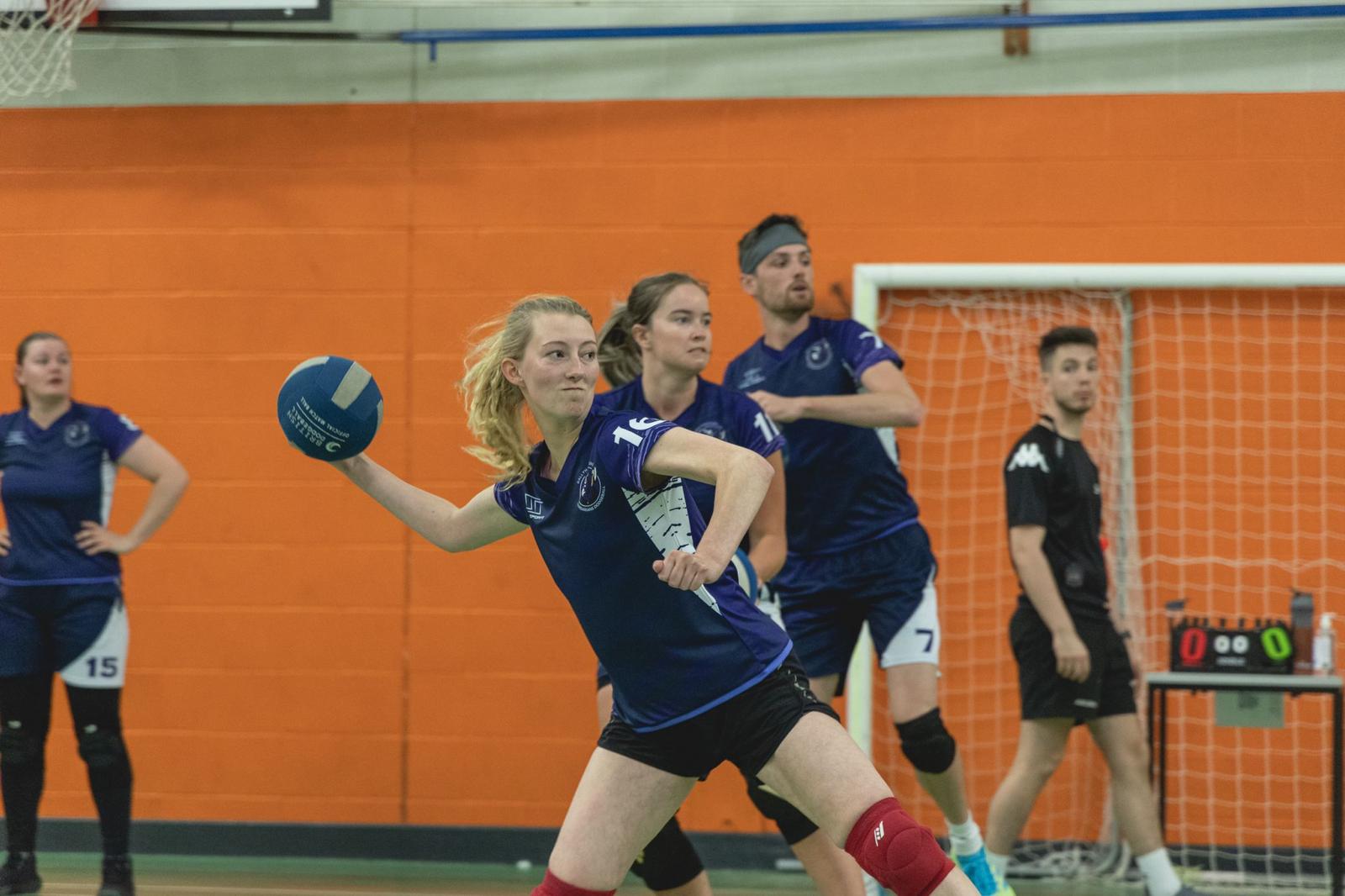 Armagh City Hotel staff member to represent Team GB in Dodgeball World Championships
Hannah Catterall, of The Armagh City Hotel Housekeeping Department, has been chosen to represent Team GB in Dodgeball at the World Championships in Canada at the end of August.
Hannah has been training hard with the hotel's Fitness Manager, Ildie McGeown, who has previously coached Irish Olympic Teams in handball, men & woman's both winning gold medals.
Hotel Manager, Henk Compier was also delighted to sponsor the kit for Hannah's team, the Ballyhackmore Barbarians for the championships.
From just outside of Armagh city, Hannah travelled to University in Plymouth where she discovered her love for Dodgeball and now 7 years later, she is a player at the Belfast club – Ballyhackmore Barbarians. She represents Northern Ireland and she is travelling to Canada to complete in the World Championships, the highest level you can complete at in the sport to represent team Great Britain.
A few questions were put to Hannah on her journey into Dodgeball:
When and how did you get into Dodgeball?
My housemate at university played. I went with him and watched for a couple of weeks. He eventually convinced me to play. I always loved sports, I played loads in school, I particularly loved horse riding.
How did you start competing?
I started to compete with the Plymouth university team in Leagues and Opens. Eventually team NI approached the university about me representing Northern Ireland. When I moved home, I joined a Belfast team, the Ballyhackmore Barbarians. I then got picked for Team GB, so this is my international debut.
What does the training for the World Championships consist of?
I train twice a week, 2 hours at a time. The team GB training is in England, I can't travel back and forth for it, but so long as I keep my training at that international level, they are happy.
How do you balance your work/social life and training?
Dodgeball life is now my social life and training is always late evening in Belfast so it balances out.
What are your aspirations within the sport?
Until the sport is made a commonwealth or Olympic sport – it is the highest I can compete so far.
How can we keep up with your progress at the championships?
Canada is 8 hours behind so; I think it is streamed on Twitch, a free streaming service for gamers and sports fanatics as well as on YouTube. The GB Dodgeball team will be posting as many updates as possible as well.
Do you want to take part in our job profiles contact us on 028 37443043 or email us at marketing@armaghi.com
To view job listings click here