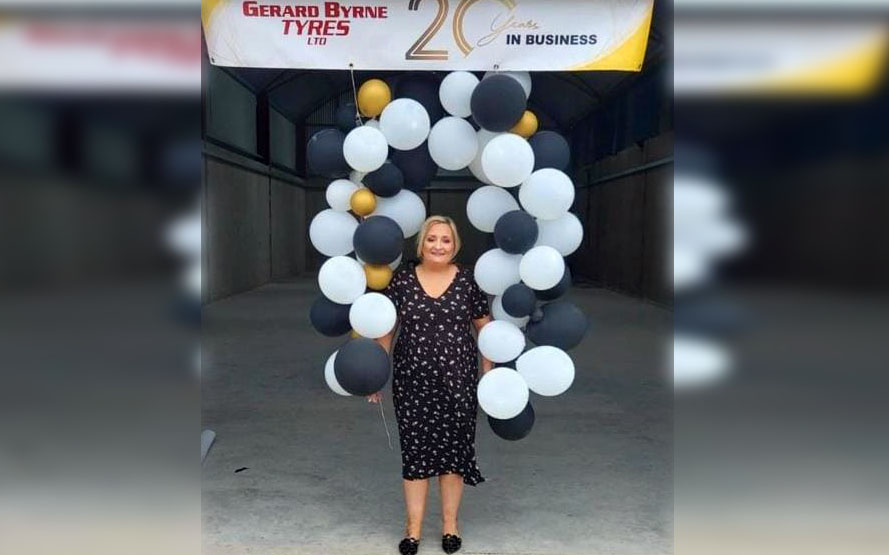 Five minutes with… Gemma Dunwoody of Gerard Byrne Tyres
Think Tyre Centre. Think of the people who work there. Think of the person behind the desk running the day to day. Now think that it's a woman.
Gemma Dunwoody has been at the centre of Gerard Byrne Tyres, Armagh for almost 15 years. Now Managing Director of the business, she has an abundance of knowledge from tyre type to tread depth, and whilst she is not doing it herself, she knows the ins and outs of the fitting too. Gemma proves that there is no such thing as "men's work" and that if you love what you do you'll never tyre of it!
Why did you choose this as a career/business?
It started out as a summer job and then when I was off school I enjoyed coming in and earning money. I had done business with accountancy as a degree and it fitted all the things I was doing in the job, so then my placement year, I did it here. When I graduated I was offered a full time job and never looked back.
What are you most proud of in your career to date?
Sticking in the same job for 14, nearly 15 years (only job I have ever had).
What is your favourite thing about your job?
I love meeting and talking to new customers telling them my knowledge of tyres, which is strange for a girl to know – from pram tyres to tanker tyres!
What has been the biggest challenge in your job?
Getting the male customers to trust you in your job as a lot of men would naturally assume a woman wouldn't know much about tyres.
What is the most helpful advice that you have been given?
What is for you, won't go by you and manners are easy carried.
If you could choose anything else to do, what would it be?
Stay at home mum but think that would only last six months as I always like to be beating the clock with work and home life
What do you think your best quality is?
Talking lol!
Name three things that you like doing outside of work..
Spend time with my husband and wee boy, Jake. Spending time with the girls (always important when I work, breathe and be around men 24/7). Go on a spa day/night away.
Tell us about a secret skill that we don't know you have.
I love to do some DIY. I have made a sink for my bathroom, up-cycling an old singer sewing machine stand and a granite worktop with a sink and tap on top of it. I have also make some pelmets for my new house.
What is your most prized possession?
My wee boy, Jake.
What is your favourite food?
Chicken kiev.
What is your favourite book?
Anything from Lindsey Kelk.
What are you currently watching?
Nothing, because I don't know how to sit down, lol!
If you were to watch a band/singer live, who would it be?
Anyone, as I love the atmosphere.
Dead or alive, who would you most want to meet and why?
Ed Sheeran as he seems down to earth and takes every day as it comes.
Do you want to take part in our job profiles contact us on 028 37443043 or email us at marketing@armaghi.com
To view job listings click here