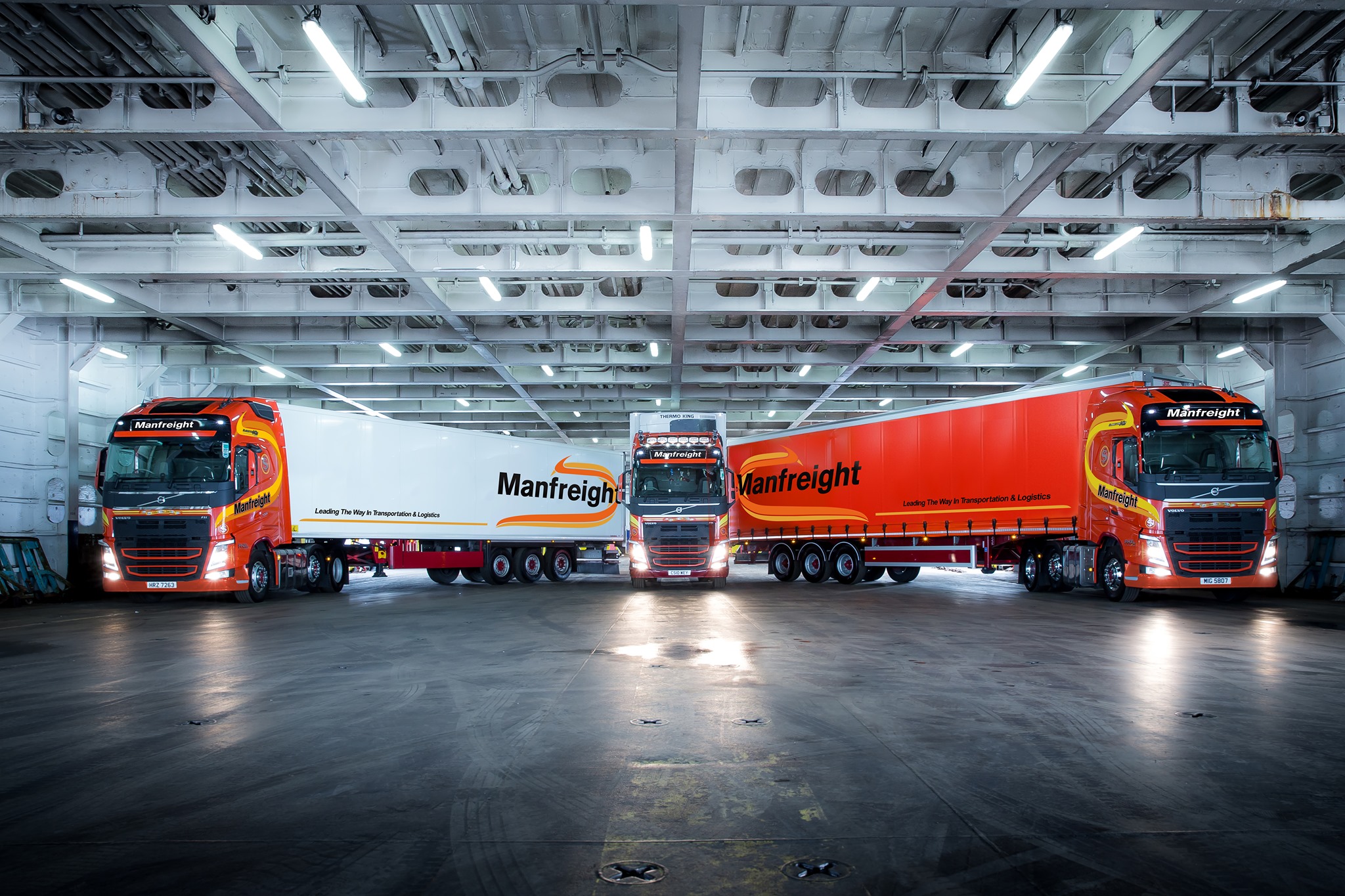 Re-Gen Waste Manager and Manfreight among those shortlisted for Logistics UK's 2022 awards
The shortlist for Logistics UK's Logistics Awards 2022 has been announced with several County Armagh-based companies and individuals making the cut!
The 'glittering' awards ceremony now in its 6th year is touted as the 'only awards for the industry, by the industry' and celebrates companies and industry professionals from 'road, rail, sea and air' across the entire United Kingdom.
Shortlisted entries from across the Orchard County include Manfreight International Transport and Logistics in Portadown for Most Innovative Company of the Year and Seamus McEvoy, Transport & Logistics Manager of Re-Gen Waste Ltd, Newry for Logistics Leader of the Year.
This year, in addition to their main awards ceremony they will also be announcing the annual Logistics UK Lifetime Achievement Award, in recognition of a significant contribution to keeping the UK logistics industry at the forefront of the global economy.
Following a record-breaking number of entrants this year, the Logistics UK's Board will now complete the final round of judging and the winner of each category will be announced at a celebratory gala dinner at the Park Plaza Westminster Bridge on Thursday, December 8.
Supported by headline sponsor Kärcher, make sure you don't miss out and book your table today. Do not forget the early bird discount when booking your place at Logistics UK's prestigious Logistics Awards runs out on Friday August 27!
The shortlisted entrants for the 2022 Logistics Awards are:
Most Innovative Company of the Year
CharterSync
Gemini Corporation NV
Manfreight
McCulla (Ireland) Ltd UK
Nottingham City Council
PD Ports
Mercedes-Benz Trucks UK
PML Ltd
Most Innovative Product of the Year
Bridgestone Mobility Solutions
Brigade Electronics PLC
DFD
FuelActive Ltd
Street Drone
Sunswap
VNC Automotive
Volvo Trucks UK & Ireland
Road Transport Operator of the Year
CEVA Logistics
Collett & Sons Ltd
DFDS Cold Chain England
Evri (formerly Hermes UK)
Gist Ltd
Stagefreight Ltd
Tesco
Yodel
Air Business of the Year
AIPUT (Airport International Property Unit Trust)
cargo.one
CharterSync
Kuehne + Nagel Ltd
Uniair
Rail Business of the Year
Water Business of the Year
GPS Marine Contractors Ltd.
PD Ports
Port of Dover
UniOcean
International Logistics Business of the Year – Sponsored by DWF
DispatchTrack
Linker Cloud
Public Services Operator of the Year
Clancy Group
Nottingham City Council
Scottish Water
Van Operator of the Year – Sponsored by Logistics UK Recovery
Shortlist to be announced following the Van Awards in September.
Logistics Partner of the Year – Sponsored by Brigade
Bioshield Limited
DDC FPO
GPS Marine Contractors Ltd.
GXO with Iceland
Malcolm Logistics and Diageo
Menzies Distribution in partnership with Viking Raja Group
Pallett-Track
Wincanton and Alstom
XPO Logistics & Arla
Diversity and Inclusion Champion of the Year
Gemini Corporation NV
UK Truck and Plant Group Ltd
Rising Star of the Year
Abbie Rennison, Project Officer, Transaid (on secondment from GXO)
Antonia O'Neil, Sustainability and Innovation Manager, Kuehne + Nagel
Callum Brough, Site Manager, GXO
Kara Buckley, Sales Executive, DHL parcel UK
Lauren Pullin, Corporate Analytics Manager, Pall-Ex (UK) Ltd
Rob Johnson, Business Improvement Manager, Advanced Supply Chain Group
Ryan Street, Depot Manager, Palletline Whitehead Ltd
Decarbonisation Champion of the Year
CEVA Logistics
Gemini Corporation NV
Howard Tenens Logistics
McCulla (Ireland) Ltd
Peel Ports
Rhenus Home Delivery UK
Tesco
Logistics Technology of the Year
Bioshield Limited
DispatchTrack
Exis Technologies
Hypermile
Trakm8 – in conjunction with Calor
VisionTrack
Last Mile Delivery Business of the Year
BT Final Mile
DHL Express UK
Fresh Pastures & School Milk UK
Greene King
Kuehne + Nagel Ltd
Panther Logistics
Wincanton and Wickes
Logistics Leader of the Year
Dawn Carney, Managing Director, Fresh Pastures & School Milk UK
Ian Utteley, Managing Director, Stagefreight
Logico North East
Phlo Systems Limited
Seamus McEvoy, Transport & Logistics Manager, Re-Gen Waste Ltd
People Champion of the Year – Sponsored by Kärcher
DHL Supply Chain
Firstpoint Logistics
Howard Tenens Logistics
PD Ports
Platts Transport Ltd