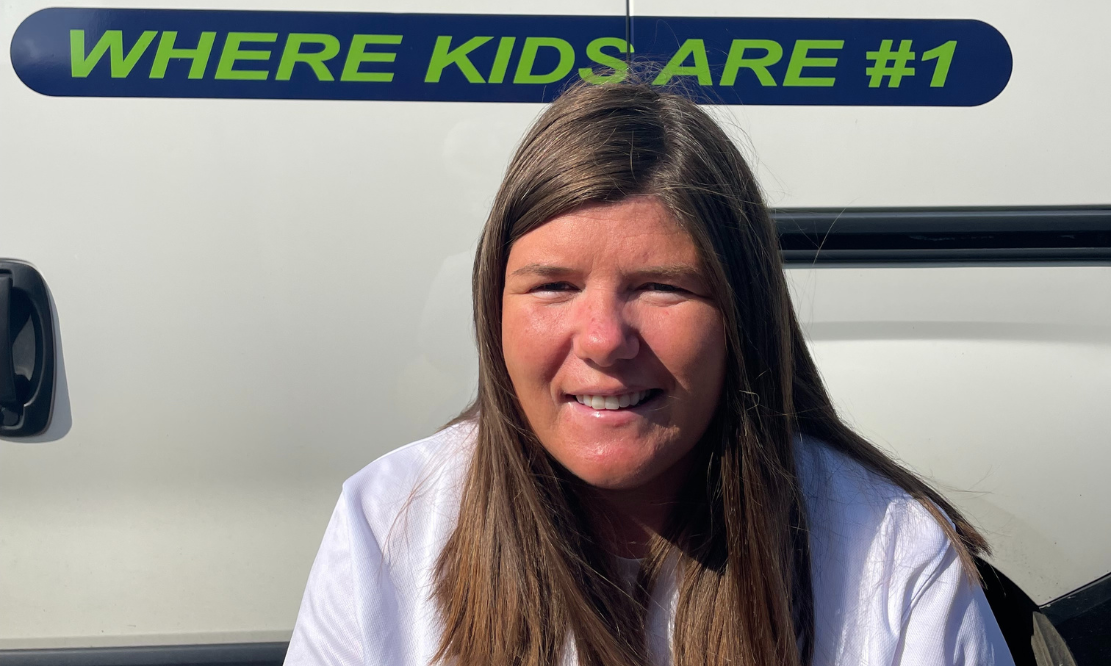 It's all work and plenty of play for Armagh hockey coach Christine Russell
Christine Russell is a name well known to many across County Armagh. Over the last 18 years she has coached many hundreds of children in the field of hockey and has also been a staple at Armagh Hockey Club, making her somewhat of a local celebrity within the sport. Whether it be primary or post primary, Christine absolutely adores the children she works with and this is one of the reasons she attributes to her long-standing career in coaching.
What is your role in the company and what does a typical day entail?
I set up CR HOCKEY 16 years ago, purely from my passion and love for the sport. As it's my own business, I am self employed and my day could be anything from admin, banking, phone calls and, most importantly, coaching.
From September to June I work in around 30 schools within the local community. I would be in contact with around 1,000 kids per week aged from five to 16. In the early age group the main aim is to ensure fun whilst developing core skills along with hockey specifics. The older age groups work on developing these sport specific skills alongside communication, teamwork and match play but the most important thing is FUN. I am a true believer in … "the way to make kids good, is to make them happy". If they're happy they will learn.
I also coach at Armagh Hockey club who I will always be indebted to. As most of my schools are within the Armagh area, I will promote Armagh Hockey Club and aim to create a pathway from school to club hockey. The proof is there when my home town club is thriving. I also encourage kids to go to their local club, or whatever is best for them.
I am also the assisted coach for Ulster u16 girls, which is more performance hockey and quite different to what I do on a daily basis. However, I still want every person I coach to enjoy it!
What was your route into the company?
After finishing further education where I completed a BTEC in Sports Science, most of my friends were heading off to university and I chose to travel to Australia and play hockey when out there. On my return, I knew I wanted a job that involved hockey and kids. I worked closely beside Mick McKinnon at Armagh Hockey Club who was their hockey development officer. Mick mentored me in the initial days and then he took another job in Dublin, which allowed me to develop and create CR Hockey into what it is today.
How long have you been involved in this type of work?
18 years.
Where did you work before this?
During education and in my late teens I had a few part time jobs locally but knew I always wanted a job within hockey.
What were your favourite subjects in school and why?
The easy answer is PE. I loved the competitive nature of sport and games and being outdoors. I also enjoyed maths – weirdly but not sure why.
Did you go on to university or further education and what did you study?
After GCSEs I did a BTEC in Sports Sciences for two years and then went to Australia.
Did you always have this career in mind?
I always knew I wanted to do something like this, but never did I think it would be my own business and as busy or popular as it is. It continues to grow and that is something I am very proud of. I have a great network around me and I am very grateful. If this hadn't worked, I would have liked to have been a school teacher….PE of course.
What do you enjoy about it?
Seeing kids have so much fun and loving it. I also love that I'm not in one place all of the time. I am moving from school to school. I also love when teachers are interested and also learning. I really do love every aspect of it.
What are the main skills required for it?
I think you need to have a way with children. You really need to get to their level and I think that's what I am good at. Planning lessons so you know exactly what you're going to do – sometimes we may have to go to plan B but it's always good to plan.
Good communication with the kids, be fun, respect them, be interested in the child, get to know them… I believe they will improve and love it so much more.
What would your advice be to anyone thinking of it as a career?
Be patient. I started off in two schools…. the rest is history. Work hard, be honest and make sure you love kids. Keep mixing things up.
How do you relax when you're not working?
Hmmmmm…. When I'm not coaching I'm thinking of the next time I will be. I must admit I find it really hard to relax and switch off from hockey. I really do eat, breathe and sleep it. However, I  love to walk my dog Paddy and take him on adventures.
If you want to take part in our job profiles contact us on 028 37443043 or email us at marketing@armaghi.com
To view job listings click here