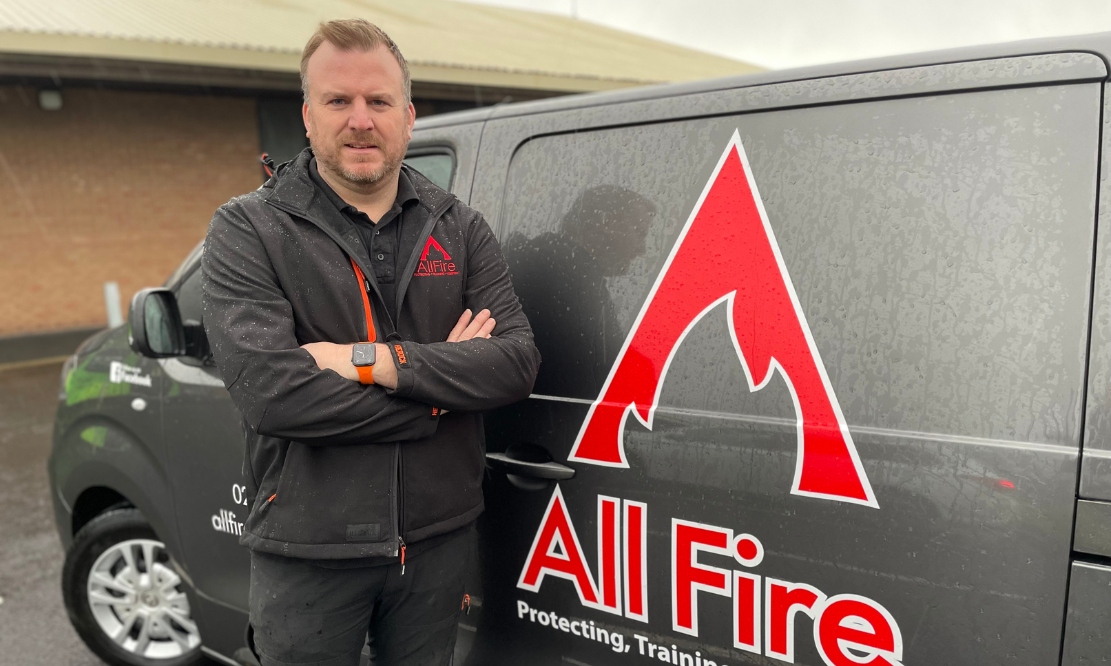 5 minutes with… Marc Eadie of All Fire Protection
Rugby isn't really synonymous with fire safety yet the two have been a primary focus for Banbridge man, Marc Eadie for over 15 years. After a chance conversation in his local Rugby Club, Marc began a career in fire safety that would see him launching his own business, All Fire Protection, in the year 2000. Since then, he has also become a dab hand at hotting things up in the kitchen, cooking delicious meals for his expectant wife.
Why did you choose Fire Protection Consultancy as a career/business?
I was introduced to this career through a fellow member of my local Rugby Club. This was in January 2000 and I've been doing it ever since.
What are you most proud of in your career to date?
In 2015 I decided to start my own business, All Fire Protection. I had 15 years to learn the industry inside out and I'm still going strong almost 8 years later.
What is your favourite thing about your job?
I think the variety is a real bonus. One day I could be carrying out Fire Risk Assessments, the next servicing Fire Extinguishers or carrying out Fire Training. There is also surveying, meeting existing and new clients and of course the dreaded paperwork. So, the days are never the same and I will never be bored.
What has been the biggest challenge in your job?
I suppose the first year or two, when I went out on my own, building up a client base. It was difficult going from getting a regular wage packet to making sure there was enough work to pay all bills. But I've been very fortunate to build year on year and keep the support of existing clients.
What is the most helpful advice that you have been given?
If you lose a job to treat that Company/person with respect as they might give you a call again someday.
If you could choose anything else to do, what would it be?
I'm also the Media and Marketing Convenor for Banbridge Rugby Club and I think I would choose something like that to do professionally.
What do you think your best quality is?
My motivation for both my work and down time. If you're going to do something, just do it to the best of your ability.
Name three things that you like doing outside of work..
1. Being heavily involved in my local Rugby Club
2. Walking with my wife and our dog
3. Watching Manchester United (though this isn't always enjoyable!!)
Tell us about a secret skill that we don't know you have.
I'm actually a pretty good cook. I've had plenty of practice recently as my pregnant wife couldn't face the smell of food cooking.
What is your most prized possession?
I have a scrapbook that my mum gave me of photos and write ups of when I played rugby. It's nice to look through every once in a while.
What is your favourite food?
Homemade Pizza
What is your favourite book?
I'm reading a book called 'Legacy' at the moment that's pretty good. Its about what the All Blacks can teach us about the Business of life.
What are you currently watching?
Masterchef Australia
If you were to watch a band/singer live, who would it be?
Fleetwood Mac
Dead or alive, who would you most want to meet and why?
Elon Musk, just to ask him for a seat in his next SpaceX Rocket.