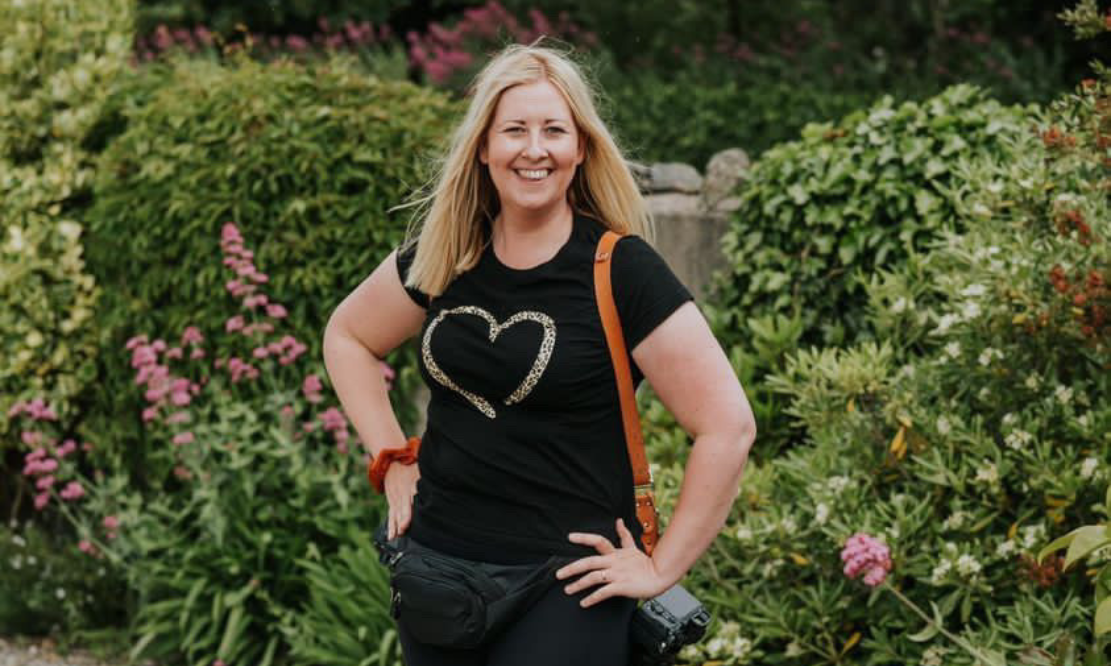 5 minutes with… Melissa Wright of Photography by Melissa NI
Between weddings and Walt Disney quotes, you might say Melissa Wright from Photography by Melissa NI, is something of a romantic! What started with the excitement of receiving hard copies from a chemist darkroom has developed into a love of seeing life through the lens. It's evident that photography is her vocation as 10 years on she remains enthusiastic, constantly attending workshops and networking with fellow photographers.
Why did you choose photography as a career/business?
I always had an interest in photography and for both my 18th & 21st my dad bought me cameras. I loved when I was younger bringing the films to the chemist and getting the envelopes back to see what images I had got (showing my age lol). I was an estate agent for around 10 years but when the property market crashed, I was made redundant. I had a few temporary jobs in between but in 2011 after having my two girls I decided to try to turn my hobby into a business. I set up a facebook page with the intention of doing family photography, then I was asked to shoot a wedding and loved it. 10 years later I'm still here and still loving every minute.
What are you most proud of in your career to date?
I am so proud of having grown a photography business that allows me to spend my days capturing so many precious moments for others…. images that they will be able to look back on for decades to come. Also becoming a full member of the Professional Photographers Association of Northern Ireland this year. When I started I was just a Mum with a camera!
What is your favourite thing about your job?
No two days are the same, even if the wedding is at the same venue. I love meeting so many new people and spending days with people who are actually really happy to have me there. I love that with my job, I get to travel all over the country to amazing locations.
What has been the biggest challenge in your job?
I think the biggest challenge of this job is getting your name out there and marketing. There are now so many photographers out there and it's a competitive market, however there is enough work for us all. The photography community is now such a supportive place which has changed in the past ten years. Some of my closest friends are photographers now and we all help each other out when needed.
What is the most helpful advice that you have been given?
Always keep learning. If you don't think you have anything more to learn, you won't continue to provide for your clients. I am constantly going to and doing online workshops. It's my passion and I love it.
If you could choose anything else to do, what would it be?
I honestly don't know! I did enjoy estate agency but I think I have found my calling.
What do you think your best quality is?
I am like my Dad, I will chat to anyone and everyone like I have known them all my life. My couples say that this helps them relax and feel comfortable in front of the camera.
Name three things that you like doing outside of work..
Going on days out with my family, swimming (which I should do more often) & relaxing on a night off with a glass of wine lol
Tell us about a secret skill that we don't know you have.
I'm not a bad singer but wouldn't have the courage to sing in public. My kids are my best audience lol
What is your most prized possession?
My cameras of course!
What is your favourite food?
That is a hard one! My husband is an amazing cook and I'm totally spoiled at home. But I love Greek style food or anything spicy. Oh Prawns too. Ok, I just love food! lol
What is your favourite book?
I don't get a chance to read much now with kids and work but I used to love to read. I was a huge Harry Potter fan and queued for the last book in Newry until Midnight.
What are you currently watching?
At the minute Married at First Sight UK I find it fascinating, as a wedding photographer you think I'd see enough weddings!
If you were to watch a band/singer live, who would it be?
Mumford & Sons
Dead or alive, who would you most want to meet and why?
Walt Disney. He came from nothing and turned his dreams into something amazing. I have been a huge Disney fan all my life, I even have a quote of Walt's on my website "All your dreams can come true, If you have the courage to pursue them". When growing my business this quote was always in my head.
To view job listings click here