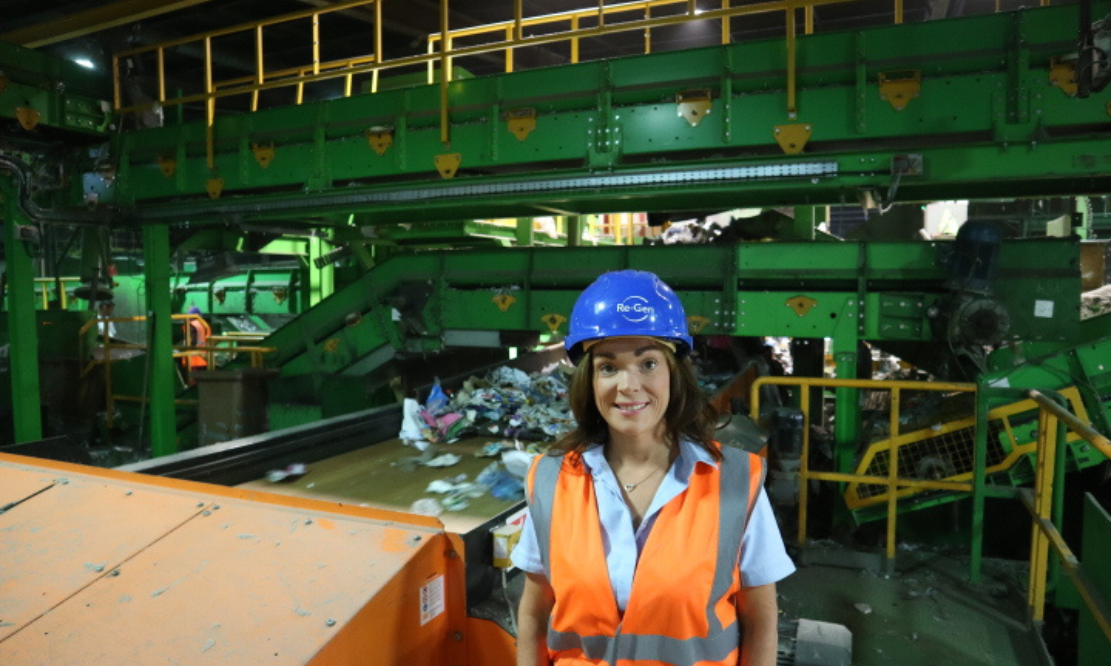 Recycling Association's Vice-President Celine Grant shares her vision for the future
Celine Grant, who was recently appointed the Recycling Association's first vice-president for several years, has been in conversation with Joshua Doherty of The Recycling Association magazine to discuss her vision for her new role and for when she becomes president in 2024.
Celine is commercial director of waste management company Re-Gen Waste. She is also part of the Doherty family which runs the company. Growing up with six brothers, she is no stranger to excelling in male-dominated environments. However, over the course of her career, she has already seen more women become involved in the recycling industry. Celine and Liz Mallard of DS Smith are the only two women on the Association's Board.
Vision
Encouraging the perception of the resource management industry and higher-quality finished products are Celine's vision. She first joined Re-Gen Waste in 2004, when the company was originally set up. She first worked in administration before moving into transport, looking to growing that side of Re-Gen's business. Celine then moved to head Re-Gen's product sales division, which sells the final commodities the company generates at its materials recycling facility (MRF) in Newry, Northern Ireland.
She says the quality of material and growing the Association's membership base will form "key parts" of her vision. She explains: "There are great people in the Recycling Association who really get the message out there about what you can do with good quality recycling and the rewards you can reap from it.
"The Recycling Association is a great place for sharing information and networking. I want to keep pushing membership, as there is a lot more potential out there for the association and they have done very well at selling the IWPP (the paper recycling business connected to the Recycling Association). There are lots of opportunities to support the paper industry and promote messages to the public on recycling properly.
"Chris Curtis (who Celine will replace as president in 2024) does a great job and whenever people see what he does, it brings people along on that journey in selling high quality materials. We want to encourage more people to trade through The Recycling Association, as well as encouraging more women to get involved. I've two years to learn from Chris and I'm really looking forward to taking up the role."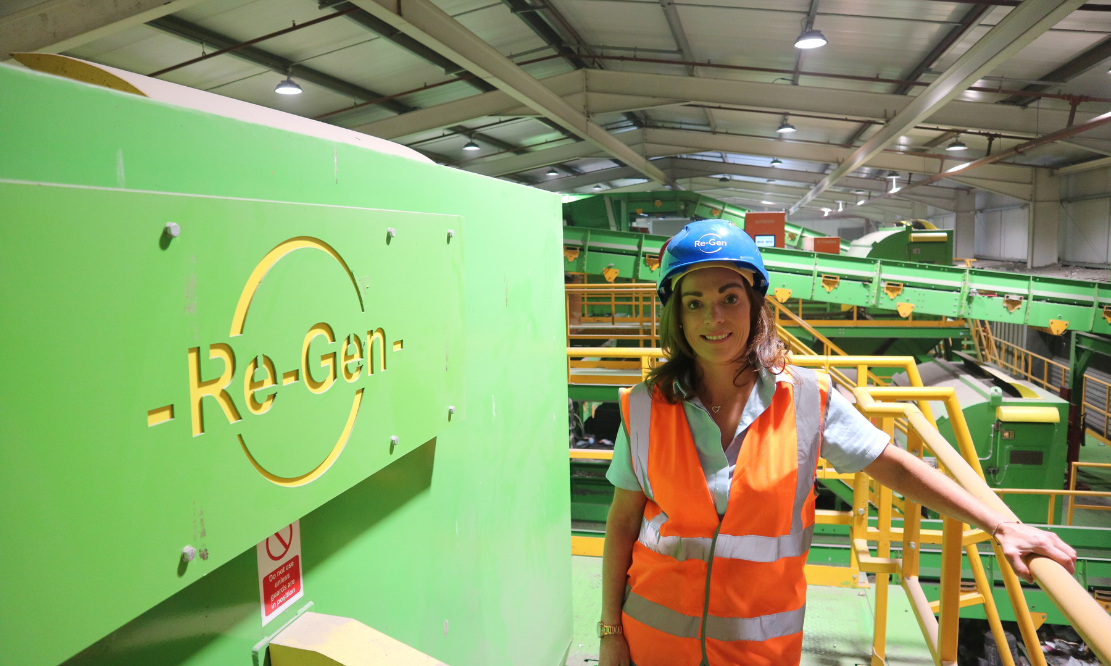 Profile
Another thing Celine is keen to grow is the Association's profile. In recent times, it has been hard to miss Simon Ellin's frequent and illuminating interviews for the BBC on the difficulties around recycling Pringles tubes. The Association is now seen as the go-to option for the media for interviews about and an overview of the recycling sector.
"It's great for us to get into that arena and it's where we need to be," Celine says. "Simon has done well, getting on BBC news, and that is really important and something I want to continue pushing. It's a vital part of everything we do.
"I want people to be aware of the issues facing recyclers, for example the difficulties of adhesives, sticky tape and wallpaper, which are huge contaminants. It's getting that message to people who can then do something about it."
Consultations
Though the outward-facing part of the association is important, at its very core its purpose is to help its members. The last few years have seen a raft of legislative changes relating to waste pass, many of which have the potential to transform the industry. Celine says the support the Association provides its members has been "super beneficial". She suggests this support is a key reason behind the rapid expansion of the Association's membership.
"They have been a great support for us, and it's vital to be able to share best information when needed. I want members to also see us as the go-to for support with these topics too." After becoming the Association's first vice-president for many years, Celine can use her 18 years' experience in the industry to further the work of the Association, to lobby Government, and put her plans for women and the wider sector into action.
Changes
Celine notes that there has been a lot of progress in the last decade, with more women working in more senior positions at several waste companies, particularly on the material purchasing side of things. Celine wants to boost opportunities for women further as the Recycling Association's first female vice-president. What helped this transition, Celine explains, is how 'waste' is perceived. As the focus on the climate has grown, many now see previously neglected waste as a resource.
"When I was first coming in, it was perceived as waste and, frankly, wasn't the most attractive industry for women to get into," Celine says.
"But, as time goes on, this is rightfully seen as a resource now, and as a result there is now a great mix of genders and I want to continue this. It's been a great starting board, and members should lean more on it." "I don't want to push the whole 'I'm female thing', but I hope during my time as vice-president – and later president I will be able to encourage more gender diversity in the association and the wider
industry.
"I know when I first came onto the board, and won an export award at the same time, gave me such confidence to get out there and do my job better, knowing I can do that, and I hope others have the same chance."
Click here to find out more about Re-Gen Waste