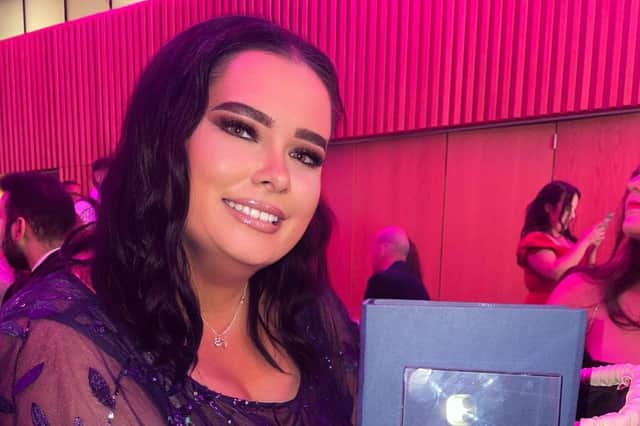 Former SRC student wins top dental gong at Irish Dentistry award ceremony
A former SRC Student, who studied the NEBDN National Diploma in Dental Nursing at Portadown Campus was awarded 'The Most Invaluable Team Member' at the Irish Dentistry Awards 2022 earlier this month.
Gemma Forsythe works in Magee Dental Care in Lurgan and, as well as being a dental nurse, she is a qualified Oral Health Educator promoting good oral hygiene and healthy eating habits to numerous sectors.
As well as both jobs, she publishes her own monthly column covering all things dental nursing within Dentistry.co.uk.
Donna Lightbody, Course Co-ordinator for Dental Nursing at SRC stated: "It is great to see Gemma's dedication to Dental Nursing being recognised. We are extremely proud of her achievements. Gemma is a role model and has demonstrated that hard work, dedication, and motivation leads to success. Well done Gemma, we wish you all the success in the future!"