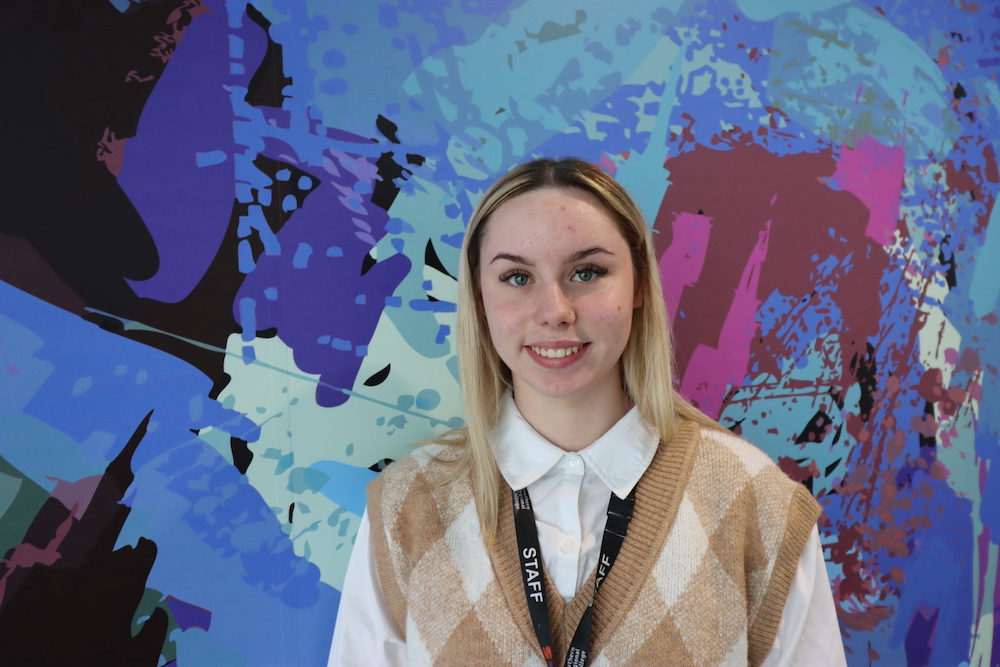 Former student returns to Southern Regional College to support pupils
Laura Johnson, a former Southern Regional College student from Craigavon has embarked on a new career journey with SRC as she has commenced employment as a Learning Support Assistant at Armagh campus.
Laura has always had a great desire to help people and, through her own student experience at the College, she witnessed first-hand how important her role is in helping others.
This was the key driver in applying for the post.
Laura finds the job extremely rewarding and enjoys how she can help students reach their full potential.
She has high hopes for her future and is certain that her career will continue to shape and change the lives of young people.
Photo: Laura Johnson, a former business student returned to the Southern Regional College as a learning support assistant to make a difference to the lives of young people.