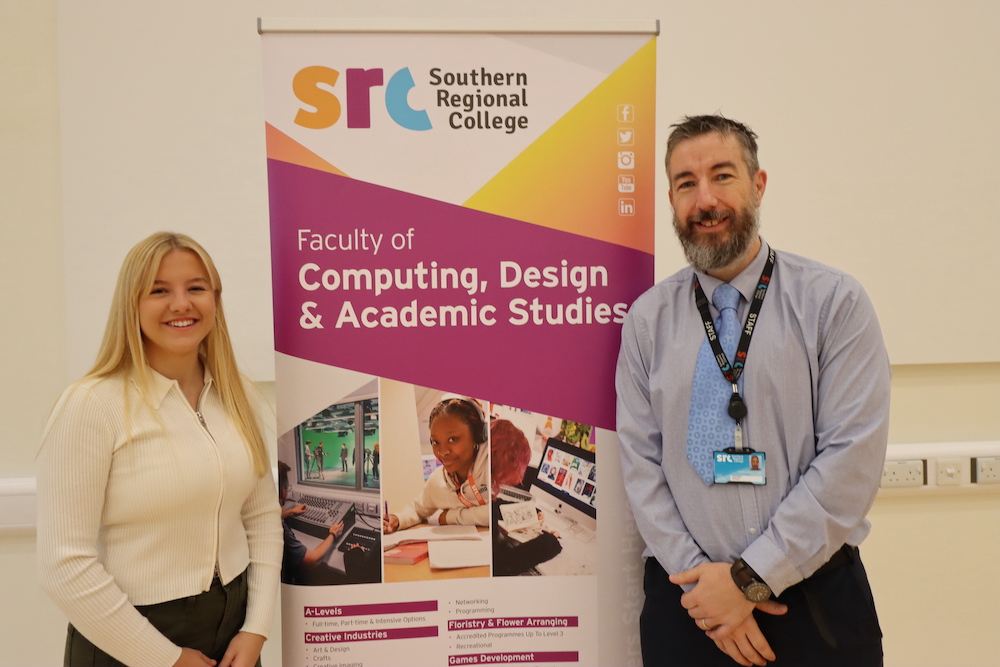 Keady student awarded prestigious All-Ireland scholarship
A former media student at Southern Regional College, has been awarded an All-Ireland Scholarship of £16,500 to help support her during her Photography Degree at Ulster University.
The All-Ireland Scholarships were established by JP McManus and first offered in Northern Ireland in 2009.
It awards the top 25 performing students who attend a grant aided post primary school or a Further Education (FE) college in Northern Ireland and provides them with financial support of £5,500 per annum for the duration of their undergraduate degree course.
Kaitlin Murphy from Keady, who studied the Level 3 Extended Diploma in Media at SRC's Armagh Campus, was one of the lucky 25 individuals chosen. Kaitlin said: "It was not something that I ever dreamt of receiving but now that I have, it gives me hope in achieving my future ambitions and I am forever grateful."
Kaitlin also made comment on how she is extremely thankful to SRC for advertising this scholarship on their social media as this was the motivator behind her application.
Stephen Rogan, Head of Faculty for Computing, Design & Academic Studies at Southern Regional College commented: "Kaitlin is highly deserving of this award and the College is delighted she has been selected. Staff have remarked on how hard-working and dedicated Katie was whilst studying at the College. I wish Kaitlin every success as she continues her studies at Ulster University. I have no doubt her future will be bright!
"It's fantastic that this All-Ireland Scholarships Scheme is available to financially support many gifted and hardworking students to peruse their future ambitions."
Main image: Kaitlin Murphy and Stephen Rogan, Head of Faculty for Computing, Design & Academic Studies at Southern Regional College.