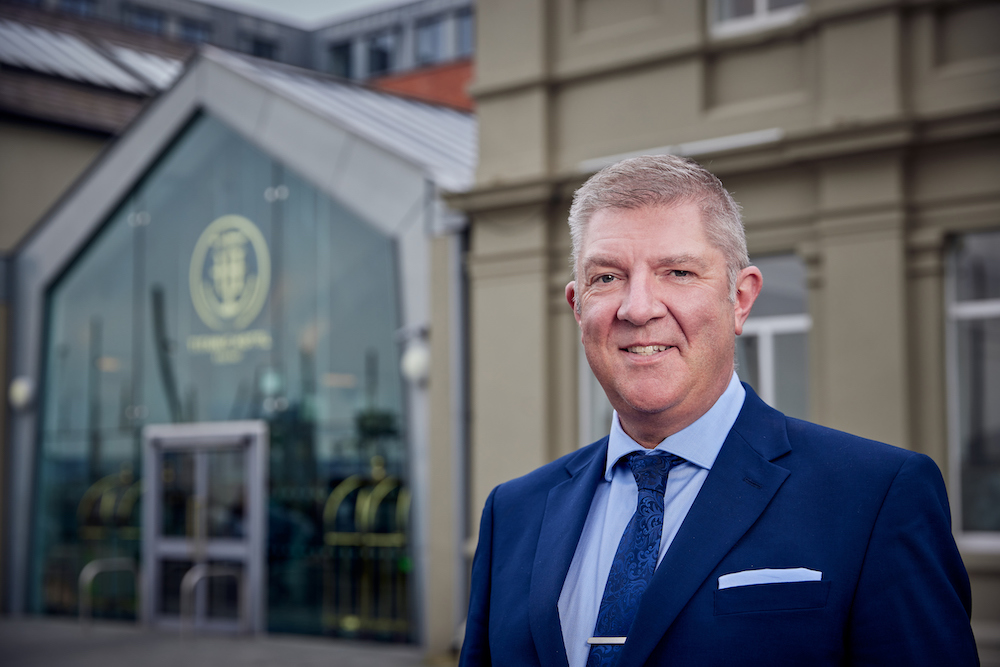 Armagh man at the helm of Titanic Hotel talks highlights and challenges of role
An Armagh man at the helm of Titanic Hotel Belfast has talked of the highlights of his time there as well as the challenges he has faced in the past two years, as the multi award winning venue marks its fifth anniversary.
Adrian McNally, General Manager at the hotel, is one of a group of staff members who have been with the Harcourt Developments business since it opened its doors in 2017.
A total of 25% of the original workforce are still employed at the hotel.
Having had an illustrious career which took him to world-famous venues in San Francisco, Shanghai and London, Adrian, from Middletown, could not avoid the lure of a job within one of Belfast's most historical buildings.
Developed by restoring the elegant Titanic Drawing Offices, built in 1880 and the headquarters of Harland and Wolff, Titanic Hotel Belfast is one of the city's most culturally unique venues.
And since Adrian opened the doors of the hotel, he has welcomed over 174,000 guests into the lobby of what was a world leading shipbuilding HQ and greeted more than 82,000 wedding and events guests.
"The Titanic has such a strong brand worldwide so I knew that the hotel bearing its name could only be a success," said Adrian.
Instrumental in beckoning the hotel the World Travel Awards title of Northern Ireland's Leading Hotel, for five years running, he counts these accolades as being among his proudest moments.
"The past five years have been everything and more. While we have surpassed our expectations, of course, there has been an impact from the pandemic and Brexit, with the availability of staffing the biggest challenge.
"We are working with local government training schemes to open up apprenticeships at the hotel, with full pay and an NVQ qualification at the end of 12 months.
"But what reassures me about the future is that the appetite for good hospitality is strong. We've also been cushioned by a resurgence of a staycation market and I expect that to leave something of a legacy."
Even with three lockdowns during the first five years of trading, revenue at the hotel has increased significantly year on year, and the hotel is now operating with revenue 19% above pre-pandemic levels for overseas visitors, business events, meetings, weddings, dining and overnight accommodation.
Adrian began his hospitality career in Four Seasons Hotel in Monaghan. It was here where his interest in the industry began.
"I was the youngest of four and it was widely thought in the family that with a GP brother, a sister in finance and another in teaching, I would follow a similar route but I had other ideas. Initially, my parents discouraged my career aspirations but they are immensely proud of what I have achieved now," he said.
Main image: Adrian McNally, General Manager of Titanic Hotel Belfast.
For all the latest local jobs on Armagh Jobs, click here.