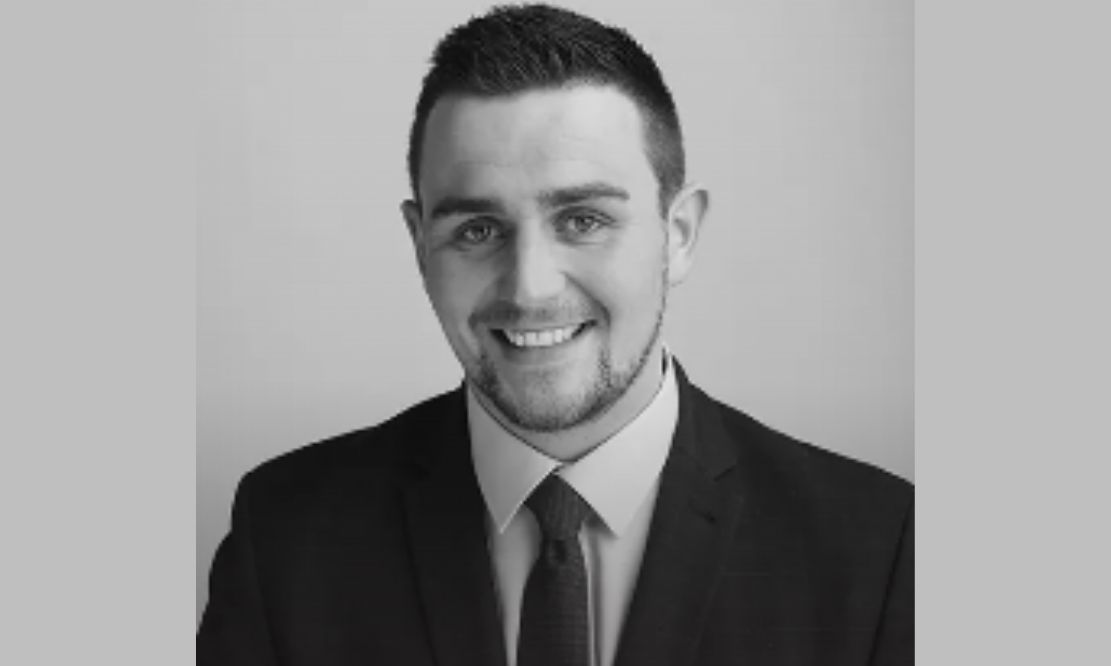 Jay Price talks leap from food to finance as he prepares to take on Everest
There's a saying, "From little seeds, grow mighty trees" and for Derryhale man, Jay Price there is perhaps no better fitting adage. Over the last few years Jay's work-life has taken something of a growth spurt, with a career plan that had always been food-centred, owing largely to his family's apple farming enterprise, becoming instead, forward-thinking and finance orientated. Jay now works as a financial planner within Holywood based, IQ&Co. and is absolutely delighted with his new-found career path. What's next for Jay? How does Everest sound?
What is your role in the company and what does a typical day entail?
I am a financial planner within IQ&Co. A typical day would involve meeting clients and researching solutions for them to help with their personal and business financial needs. Typically, working with SME clients would involve working with their company directors and accountants to reduce corporation tax.
What was your route into the company?
Once I realised that financial planning was something I was interested in pursuing, I applied for the St James' Place Academy which involved a set of interviews. I then began the intense 6-month programme which took place in Edinburgh.
I graduated the academy during Covid, when I started working with IQ&Co. Covid was a very challenging time but was also a time when people realised the importance of getting financial advice, to protect both themselves and their families.
How long have you been involved in this type of work?
I started the SJP Academy in December 2019 and began work in June 2020, in the middle of lockdown.
Where did you work before this?
From ages 16-21 I worked in hospitality within a local country pub and restaurant, Sally McNally's.
During my degree at Loughry College I worked within White's Oats in Tandragee. My role was in the quality and technical department in the factory. I have also always worked on our family farm, which grows Bramley apples.
What were your favourite subjects in school and why?
My favourite subject was probably PE, I have always enjoyed rugby and have been generally interested in sports. I also liked technology and understanding how things work. I like the process of taking something from an idea stage and turning it into a finished product.
Did you go on to university or further education and what did you study?
After finishing school in Portadown college, I went on to study food business management in Loughry College CAFRE.
Did you always have this career in mind?
During university, I realised I enjoyed finance and wanted to pursue this further. I spoke to people I knew within the banking industry who mentioned St James' Place and introduced me to IQ&Co.
When starting out, I thought that it might have been difficult to break into this world as there is a bit of a stigma that most people within it are older. However, from my experience, age hasn't been an issue and has actually been positive. Starting in my mid 20's has meant I can be there for my clients, and they know it's a long-term relationship.
What do you enjoy about it?
I enjoy being able to make complicated subjects such as tax, retirement and inheritance planning easier for people to understand. It is great to be able to help and make a difference.
Due to the long-term relationship I am building with my clients, I will be fortunate enough to see them reach their life and financial goals and even, possibly, their children's.
Another thing I really like about my job is that no one day or client is the same. Each person is in a different situation and will have different goals, whether that be inheritance tax planning or even just having financial security.
What are the main skills required for it?
Being sociable and talkative is a great skill for this role. However, in my opinion, the most important skill is being able to listen to what is being said to you. Being a financial planner involves having very personal conversations with clients that can have massive impacts on them.
Another skill that's important is to be organised as you are responsible for managing your own diary and workload.
You also need to be someone who can motivate yourself as each month you start on zero, so really, the more you put into the role, the more you'll get out of it. It's also great to keep up to date with trends and constantly learn as it is an ever-evolving industry.
What would your advice be to anyone thinking of it as a career?
I would definitely recommend talking to someone within the industry and asking for advice. I have reached out to lots of other people as I have been growing and due to the nature of the role, it's full of people who want to help.
I am always open to questions so feel free to give me a call or a message if you think financial planning is something that you would like to get into.
How do you relax when you're not working?
When I'm not working, I like to unwind with family and friends, at home or in the pub. I'm not a fan of the word foodie but do enjoy going to restaurants or cooking myself. I've even started to make cooking videos but I don't think I'll be an influencer any time soon!
I also enjoy taking on a challenge, so have signed up to climb to Everest basecamp next October for the charity 'Supporting Nepal's Children' and will be starting fundraising for it soon.