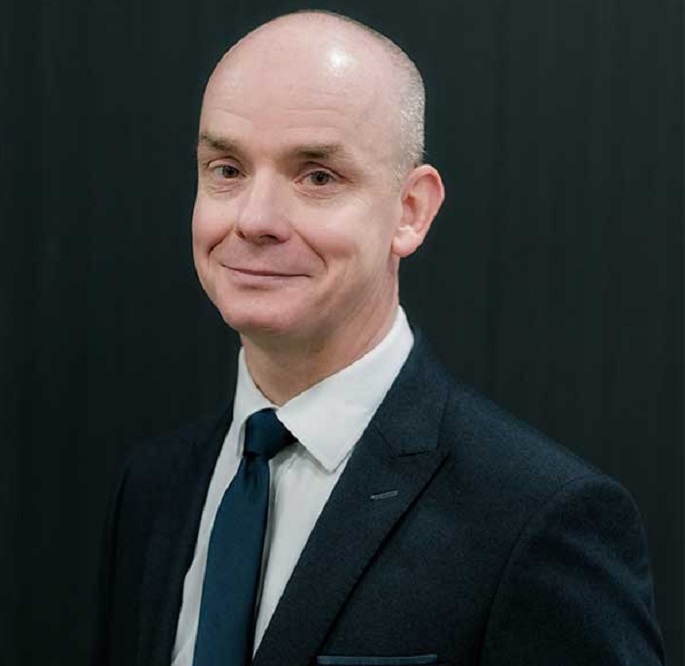 Job Profile: Even after 30 years Dentist Paul Reaney can't stop smiling
If we take the quintessential skills needed for a career in dentistry we might say a person should be empathetic, observative, patient, creative and reliable. Paul Reaney of Dentistry@Markethill demonstrates all of these key skills across the various aspects of his life.
From the years spent observing his brother and sister-in-law in Dentistry, which led Paul to pursue his vocation, to his devotion to the community he serves and has served for 30 years. Paul's successful career in teeth has put the biggest smile on his face!
What is your role in the company and what does a typical day entail?
My primary role is ensuring the delivery of excellence in patient dental care by a professional team who simply enjoy what they do in an environment where they feel valued.
What was your route into the company?
Having been born and educated in Armagh, I returned after qualifying from Edinburgh Dental School to work as a dental associate for my sister-in-law Hazel in what was then known as Reaney Dental Practice, where I had the privilege of observing Hazel set the highest of standards in both clinical treatment and patient care. This family environment continues to be the basis of establishing close relationships with both patients and work colleagues.
How long have you been involved in this type of work?
I can't believe that last summer I've been in the practice for 30 years… something I try to keep quiet. But it is very special to see a younger generation of dental colleagues, both dentists, hygienists and dental therapists offer so much to our patients… most importantly in the prevention of dental disease and promotional of natural oral health.
Where did you work before this?
Working in Markethill was my first dental position and I've never had a reason to consider moving from a community that has been supportive of us and hopefully that community feels we have been loyal in return.
What were your favourite subjects at school and why?
Definitely the sciences for which I had an innate interest… less could be said about my struggles with French and English!
Did you always have this career in mind?
I suppose I always had an interest in the biology side of the sciences but it wasn't really until sixth form when my brother David qualified as a dentist that I really had the opportunity to watch him at his work.
What do you enjoy about it?
The huge range of patients we care for… all age groups and all with very specific needs and reasons for attending. Some wanting to prevent dental disease, others needing relief of pain and increasingly those wanting to enjoy more confidence with a healthy natural smile.
What are the main skills required for it?
Communication is important in all working environments … and so much more so in an environment where many may feel slightly anxious. This is when the skills and empathy of the entire dental team are so important and can only successfully be achieved with good teamwork. For providing clinical care good manual dexterity is an obvious necessity but creativity and perception of each patient's desired outcome is essential when providing cosmetic or aesthetic care.
What would your advice be to anyone thinking of it as a career?
We make a point of assisting schools at mock university interviews and always welcome anyone thinking of dentistry, dental hygiene / therapy or dental nursing to come and observe the practice and most importantly ask questions to gain an insight to what each role entails.
If you could do any job in the world, what would it be?
I've always had a desire to be a dog handler…. imagine going to work every day with your best friend. I once met a dog handler at a dental show in the NEC arena in Birmingham. I couldn't resist going to the handler as he threw a tennis ball for his cocker spaniel to retrieve. When I asked if he thought he had the best job, he replied "every day is a play day". Think that sums it up.
How do you relax when you're not working?
I really enjoy my work and I still, have an interest in learning and teaching when not treating patients. But I enjoy music and have sung in Armagh Cathedral choir since being chorister at 8 years old. Outside, I enjoy running although I'm now realising that my marathon days are numbered with my knees and ankles beginning to protest!
Read more about Dentistry@Markethill here
If you want to take part in our job profiles contact us on 028 37443043 or email us at marketing@armaghi.com
To view job listings click here