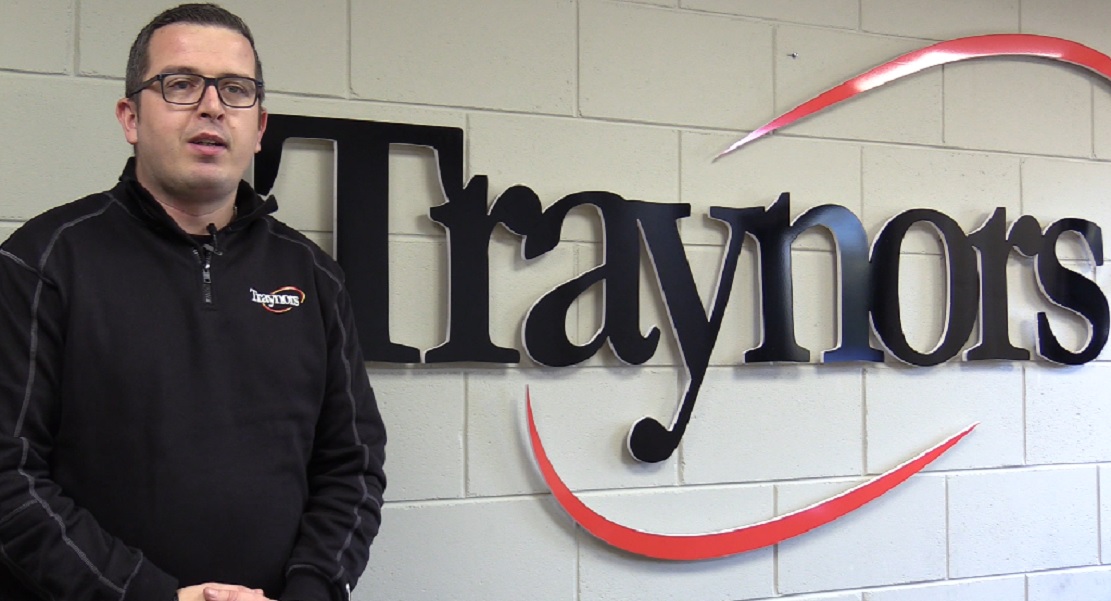 Kevin Gallagher's history in telesales accelerated his move into parts sales with Traynors
With a four-year apprenticeship in joinery and a previous work history in telesales, some might say the move into car part sales was a bit left field for Kevin Gallagher. Now six years on, Kevin is a driving force behind parts advice and customer satisfaction for Traynors' auto-breakers, Moy.
Kevin attributes his experience in telesales to his success in his role as a Parts Sales Advisor and advises those with a lack of mechanical knowledge not to let that put the brakes on your career transition! With solid training and a supportive team Kevin believes anyone can excel at a career in the automotive industry.
What is your role in the company and what does a typical day entail?
Parts Sales advisor – A typical day entails answering customer enquiries via inbound phone calls and checking our stock on the system to see if we have the required part.
What was your route into the company?
I had never worked in this industry before but as soon as I saw the job advertised, I knew it would suit me due to my experience on the phones in previous jobs.
How long have you been involved in this type of work?
I am doing it 6 years now.
Where did you work before this?
I worked for a company selling fuel cards to customers throughout Northern Ireland, Ireland and mainland UK.
What were your favourite subjects at school and why?
My favourite subject at school was P.E. due to playing a lot of sport outside school.
Did you go on to university or further education and what did you study?
I did a four-year apprenticeship in joinery.
Did you always have this career in mind?
No, you could say I stumbled across it, but it is the best decision I've ever made.
What do you enjoy about it?
I enjoy the team environment of it and being able to help our customers find a cheaper solution to keeping their car road worthy is great.
What are the main skills required for it?
Listening for me is the main skill, not only to our customers but my colleagues as I have found this to be the best way to learn new things about the parts we sell and what sort of vehicles they suit.
What would your advice be to anyone thinking of it as a career?
Don't be thinking if you know nothing about cars this isn't for you, six years ago I came to Traynors knowing next to nothing about car parts but with the training provided and the help from colleagues made the transition very easy.
If you could do any job in the world, what would it be?
Luxury bed tester, getting paid to sleep would be hard to beat.
How do you relax when you're not working?
Spending time with my partner and son, plus watching sport mainly football/darts.
If you would like to take part in our job profiles please email marketing@armaghi.com