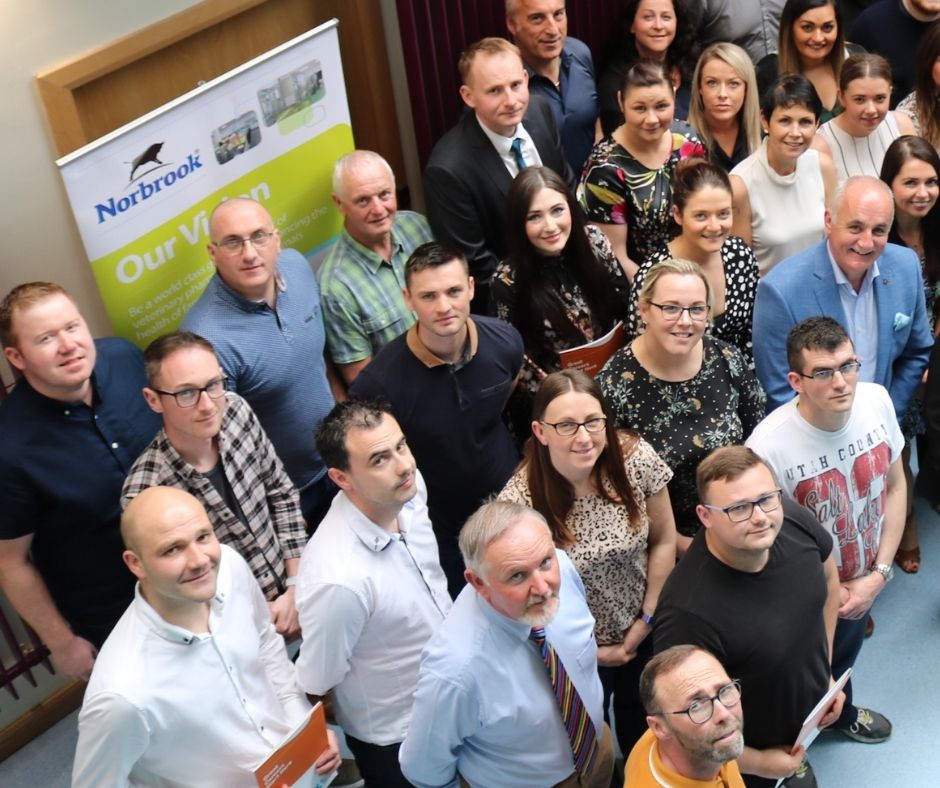 'Develop your career within global company' as Norbrook offer several opportunities
Norbrook Laboratories currently have a variety of positions available for those wishing to develop their career within a global company.
If you have been thinking of exploring a new career path or developing upon your existing skillset now is your chance to join one of the top companies in Northern Ireland and one of the top veterinary pharmaceutical companies globally.
We have compiled a convenient list of some of Norbrook's current opportunities below:
Senior Analytical Chemist
The successful candidate will work as part of the Quality Control team based at our Monaghan facilities and will be required to organise, supervise and assist in the analysis and release of finished products and in-process analysis. The successful candidate will monitor and drive the performance of analysts within their team. The successful candidate may be required to perform chemical testing of finished goods.
Click here for more information and to apply
---
QC Compliance Manager
A vacancy has arisen for the position of 'QC Manager, Compliance' within the Quality Control Departments at Armagh Road and Station Works.  The candidate will will be responsible for management and oversight of the Quality Management System enhancement and continuous improvement.
Click here for more information and to apply
---
Team Lead – Cleanroom Microbiologists
To manage a large team of Cleanroom Microbiologists so that environmental sampling of Norbrook's classified cleanrooms is conducted in full compliance with all health and safety, GMP and regulatory requirements.
Click here for more information and to apply
---
Senior Compliance Analyst
The Senior Compliance Analyst will work as part of our existing QC Compliance team reporting to the QC Compliance Manager. They will be responsible for assisting in the development, implementation, monitoring and maintenance of all quality systems.
Click here for more information and to apply
Norbrook Laboratories Limited employs a workforce with members of all sections of the community and is committed to appointing people purely on the basis of merit. In accordance with our equal opportunities policy we would particularly like to welcome applicants from the Protestant Community.