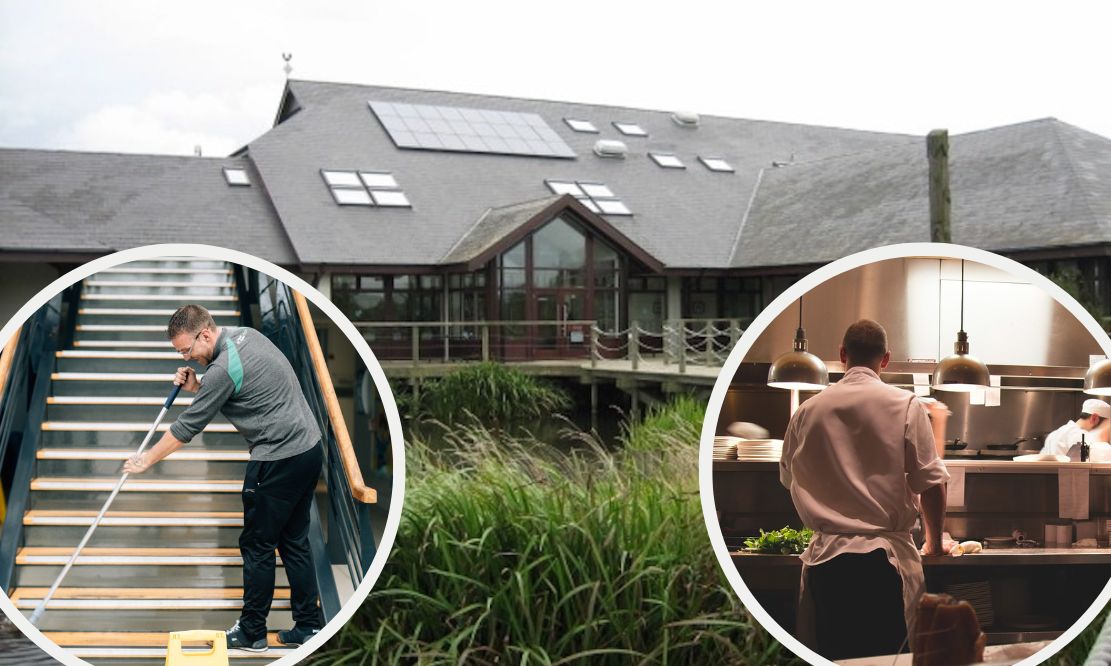 Mount Charles keen to 'on board' jobseekers at January Recruitment Open Day
Mount Charles are excited to be hosting a Recruitment Open Day at Lough Neagh Visitor Centre on January 30.
The family owned company was initially founded in 1988 by owner and Chairman Trevor Annon as a catering company. More than 30 years later and employing over 2500 people, it is now Ireland's largest indigenous support service organisation, providing a range of services including catering, vending, cleaning and security.
The planned Open Day will focus on recruiting enthusiastic new team members into their Catering and Cleaning job roles, with a variety of contract types and shift patterns available.
Job seekers will be able to meet with Managers and Operatives across both sectors to discuss current vacancies and suitability for the roles. Managers, in particular, are keen to share the company's core values of "Do the right thing, Have fun and grow together, Take pride in what you do" and benefits package information with candidates.
Mount Charles would hope to offer suitable job seekers employment on the day and would ask that candidates bring a form of Right to Work ID with them.
The Open Day will follow a 'drop in, drop out' style format between the hours of 9am and 5pm with attendees invited to approach the stations of interest where employees will be on hand to offer support and answer questions.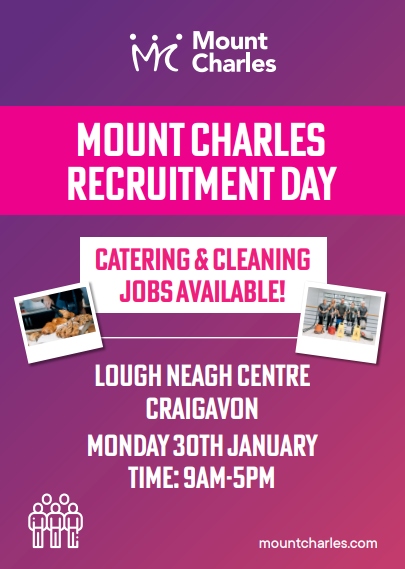 To view more job listings click here
Did this role interest you? Why not sign up to job alerts direct to your inbox here