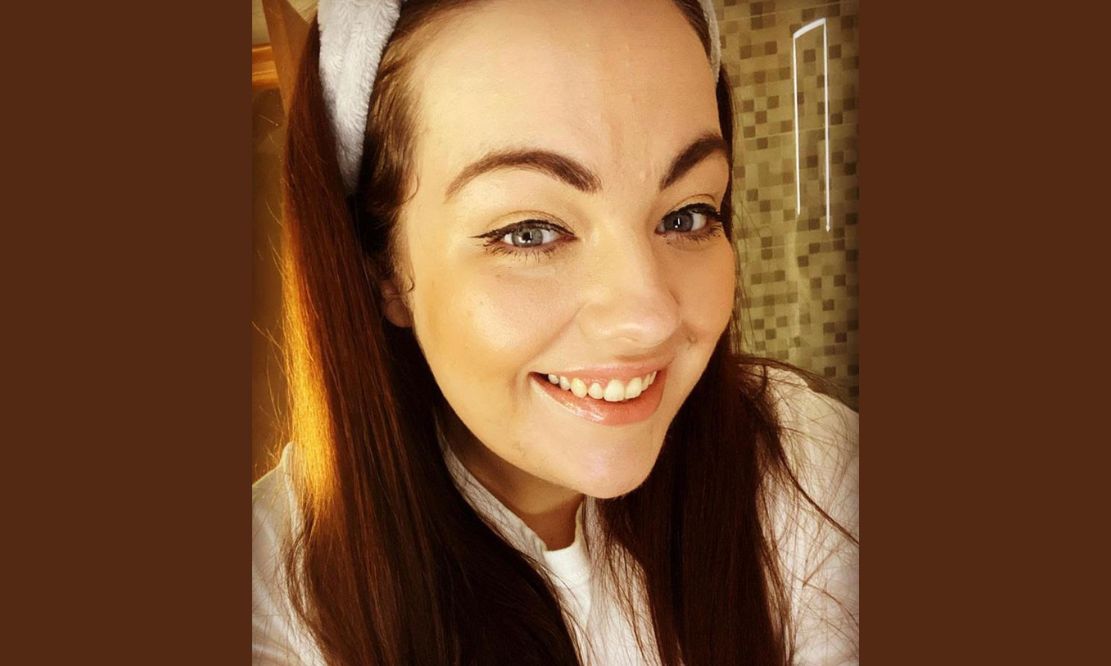 5 minutes with… Leanne McNeill from Mama's Little Bakes Aughnacloy
Leanne McNeill is a lady of many talents. From concept to creation of her delicious home-bakes to her instrumental inclination, but perhaps most of all, in her ability to take inspiration from all around her.
Since age sixteen, she has been at the centre of a bustling household providing hearty meals to hardworking farmhands and this food-centred lifestyle helped imbue a love of cooking that has now flourished into a successful baking business, Mama's Little Bakes, Aughnacloy.
Leanne is a mum first and foremost and, again, we see this nod to the inspiration she takes from her beloved children reflected in her business title.
Why did you choose baker as a career/business?
Food was always my passion from I was knee high helping my mum in the kitchen with dinner, baking, family get togethers and living in a farmhouse food is a huge impact to keep the farmers fed!
So, from then I always loved it. So, when I was 16 I decided to go and do all the qualifications I could find so I would always find a choice in the sort of work there was available.
What are you most proud of in your career to date?
I am proud of myself and what I have done from I was 16 to date. I started out as a junior in a deli-counter to a head chef in a kitchen that you would have been feeding hundreds of people everyday and now I'm managing my own business which was my absolute dream from I was 16 years of age!
What is your favourite thing about your job?
My favourite part of my job is to make everything look good and to pack everything up well-presented before sending it out to anyone. Their faces when they pick up is usually my favourite part when they are happy with the product they have just bought from me.
What has been the biggest challenge in your job?
There is many a challenge in this industry, as most people could imagine if you work in the food industry. The food industry is no easy job and not everyone can hack the pace of the job, but if I had to pick one challenge in this job it would be trying to make sure all your customers are happy and trying to make sure everything is done the way they want it and not necessarily the way I would do it as the saying goes, "the customer is always right".
What is the most helpful advice that you have been given?
Someone once told me, "If you have a passion in what you do, you will be good at it and will succeed". This is very true, if you work hard at what you do and always try to improve in what you do why would you not succeed? It could take years for this to happen or just months, but you will get there.
If you could choose anything else to do, what would it be?
I honestly couldn't imagine myself do anything else other than working with food because it always was my thing to go to in life, but if I had to choose something I probably would do something in the lines of event organising. I always love to organise a party of some sort – people find things like that stressful, I do not – I rather enjoy it!
What do you think your best quality is?
My best quality in the business would be organisation, I always feel I have to be organised and to be thinking ahead for the week ahead or even for new things that are coming up and new ideas. In this line of work if you're not organised the whole thing just could flop on you. Even something simple could end up being a huge impact on you.
Name three things that you like doing outside of work..
My life outside of work is mainly my kids. As a mother, most of you would know what that is like! I do enjoy helping my husband in the farm when I have the spare time, but at times that can be impossible depending on the workload I have. But, I do love spending time with friends and family – I find that very important as there is more important things in life rather than work all the time!
Tell us about a secret skill that we don't know you have.
I am actually fairly musical surprisingly! I can play the flute, have my grade 6 in the piano, can also play the accordion and can even sing in key – I learned all these musical instruments as a child, but apart from that, that's as exciting as my life goes! (I probably haven't lifted a music instrument in about 10 years however!)
What is your most prized possession?
Definitely my children. Nothing will ever mean anything more than my kids.
What is your favourite food?
Probably a good homemade Chicken Curry and Rice would be my favourite.
What is your favourite book?
I'm not really a reader, I don't have time to read books if I'm honest. I would only read something if I know it will interest me.
What are you currently watching?
Honestly, TV isn't really a thing I do either as its usually a children's programme that's on the TV. But my husband and I would try to watch something for an hour in the evenings before we head to bed – its usually a repeat of something that we've missed on TV like Coronation Street or Eastenders.
If you were to watch a band/singer live, who would it be?
I would love to go and see Adele or George Ezra!
Dead or alive, who would you most want to meet and why?
If I could meet anyone it would probably be someone in the Royal Family, just to see what its like inside the palace and to see how different their lives are to the likes of a normal country girl in Northern Ireland like myself! hah!
To view job listings click here