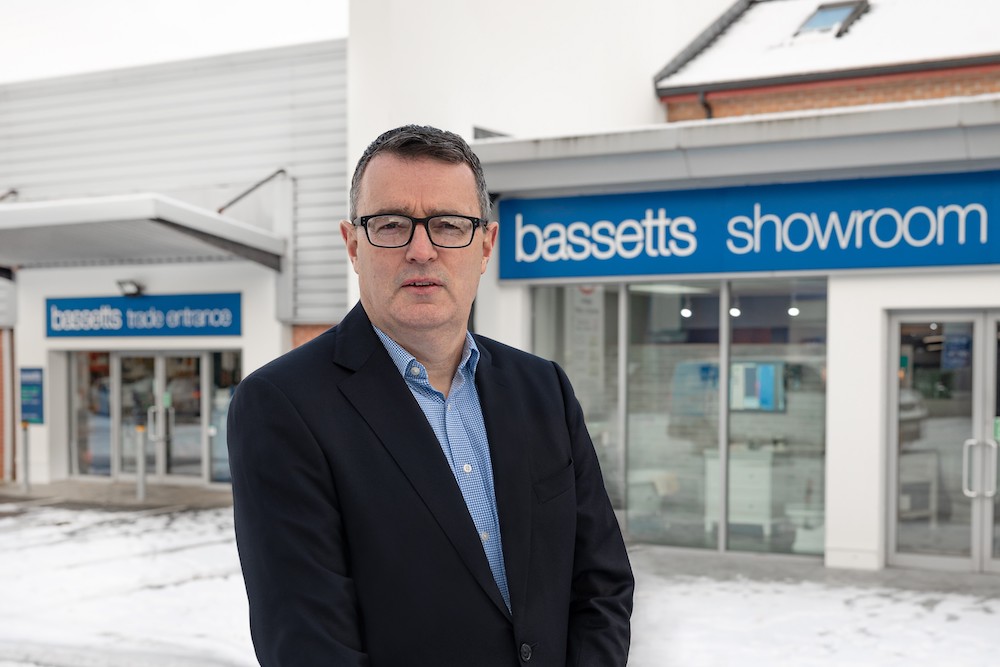 New Managing Director aims to continue growth at Bassetts
Neil Collins has been announced as the new Managing Director of Bassetts, Northern Ireland's largest plumbing and heating merchants.
With a strong engineering background and vast experience in leading prominent businesses, the County Down man is no stranger to the plumbing and heating world, having previously been MD for Northern Ireland at Dimplex before becoming Manufacturing Director for Dimplex Group's Heating and Ventilation Division.
His experience championing net zero initiatives at Austrian mobile crushing firm, Rubble Master, and bus manufacturer, Wrightbus, will also prove invaluable as Bassetts aims to grow within the important renewables sector.
"I am delighted to be joining such a well-known and respected company," said the new Bassetts MD.
"With such strong foundations already in place, I look forward to leading Bassetts through their ongoing phase of continuous growth."
Mr Collins added: "We may be in business for over 40 years, but that doesn't mean we aren't forward-thinking.
"The opening of our Heating Innovation Centre – the first in Northern Ireland dedicated to plumbing and heating solutions for self-build projects – reflects that forward-thinking nature that has ensured that Bassetts remains successful. I want to harness that mindset as we aim to grow."
Established in 1978 in Armagh as a heating supplies business, Bassetts grew from humble beginnings to Northern Ireland's largest plumbing and heating merchants. The company is now part of the renowned Wolseley UK Group.