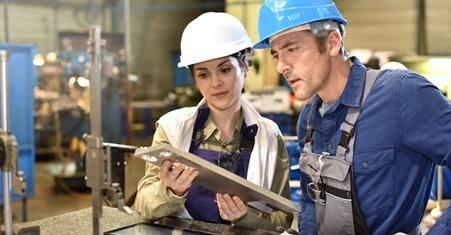 Free employability academies open for enrolment through Mid Ulster LMP
The Mid Ulster Labour Market Partnership (LMP) has been established as part of the Department for Communities' (DfC) Employability NI programme, which aims to design, procure and implement a fresh suite of employability initiatives to support people into meaningful employment.
With an ambitious action plan now agreed and funding confirmed by both the DfC and the Department for the Economy (DfE), the Mid Ulster LMP is beginning work to:
Better understand local market needs
Improve employability outcomes
Reduce economic inactivity
Improve local labour market conditions, and
Design and deliver targeted interventions.
These interventions aim to:
Reduce the number of job claimants and improve economic activity
Reduce the disability employment gap
Improve the female economic activity rate.
The action plan will target residents who are:
Unemployed, long term unemployed, under-employed or at risk of redundancy and/or
Economically inactive for any reason (including due to long term ill-health or disability, caring commitments, early retired, or any other reason).
Programmes currently open for enrolment include Employer-Led Disability Inclusion Programme, Registered Childminder Academy, Manufacturing Academy, Tourism and Hospitality Academy, Health and Social Care Academy, Agri-Food Processing Academy and Construction Academy.
If you are interested in enrolling for any of the free Employability Academies or you simply want to know more contact David Taylor at South West College via email at David.Taylor@swc.ac.uk or telephone 028 82250109/ 07464539194.
Further information, including how to apply, can be found at www.midulstercouncil.org/MidUlsterLMP or contact the LMP team at lmp@midulstercouncil.org or telephone 03000 132 132