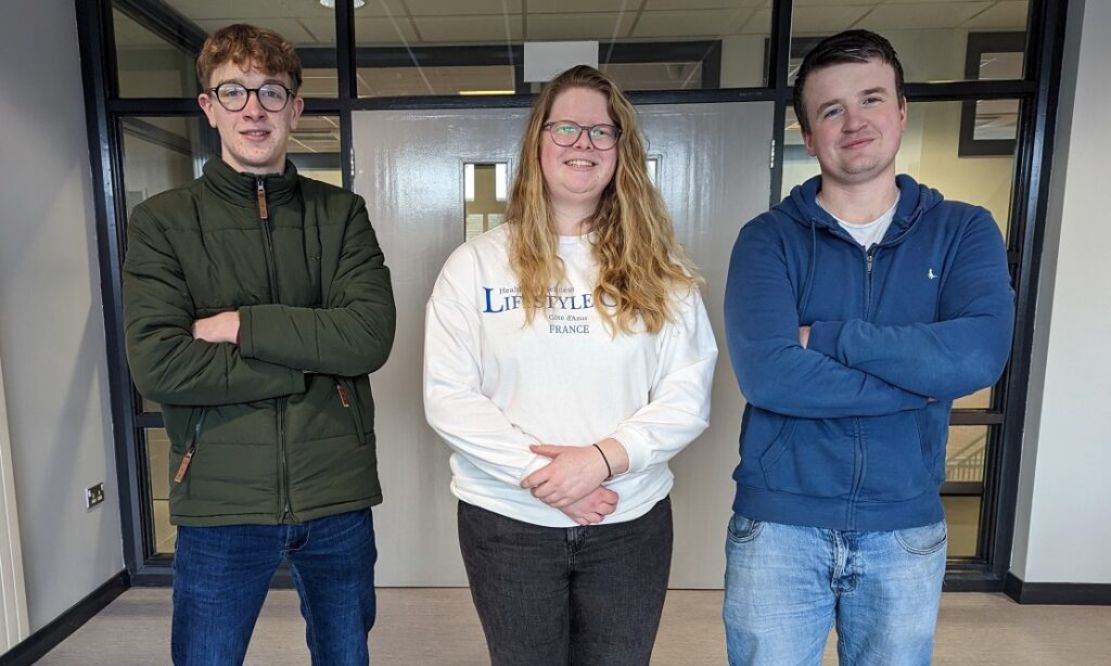 South West College and Moy Park team up for apprenticeship scheme
South West College is celebrating NI Apprenticeship Week by showcasing the college's partnerships with local employers.
The college has recently collaborated with Moy Park to co-design and deliver a hands-on, industry relevant apprenticeship.
The collaboration with Moy Park builds on the existing expertise of South West College in engineering maintenance and the innovation being employed by the food company in their production methods.
Moy Park is one of the UK's top food companies, Northern Ireland's largest private sector business and one of Europe's leading poultry producers.
The company provides hundreds of apprenticeship opportunities across its business in engineering as well as technical and operations.
Chris Robinson, Centre for Excellence Work Based Learning manager at SWC, said: "The collaboration between Moy Park and SWC is a prime example of how the further education and private sector can work together to co-design and deliver a bespoke course in response to industry demand.
"We are delighted  to work closely with Moy Park, enabling SWC to contribute to NI business growth through high-quality skills training. Apprenticeships provide a range of opportunities for people looking to develop careers in an important and growing sector, and presents an exciting pathway for people to join Northern Ireland's food engineering workforce.
"We are seeing that many more ambitious young people are opting for this route of education and training, with many enjoying the hands-on style of learning and gaining a qualification while they work in industry, offering real career progression opportunities."
Nicola Leitch, Early Careers Programme lead, added: "As well as being fully-funded, allowing apprentices to 'earn while they learn', Moy Park's apprenticeship programmes include extensive mentorship, classroom sessions, support and hands-on, practical learning experiences, all while benefiting from Moy Park's additional workplace learning and reward schemes.
"While we are currently actively recruiting for experienced engineers, we balance this with continuous investment in growing talent through new apprentices.  We love seeing the enthusiasm our team members bring to the business and in return, we pride ourselves on providing each employee with recognition and rewards every step of the way."
To find out more about apprenticeship opportunities with Moy Park, visit: https://moypark.com/nl/careers/early-careers-1/apprenticeships-new