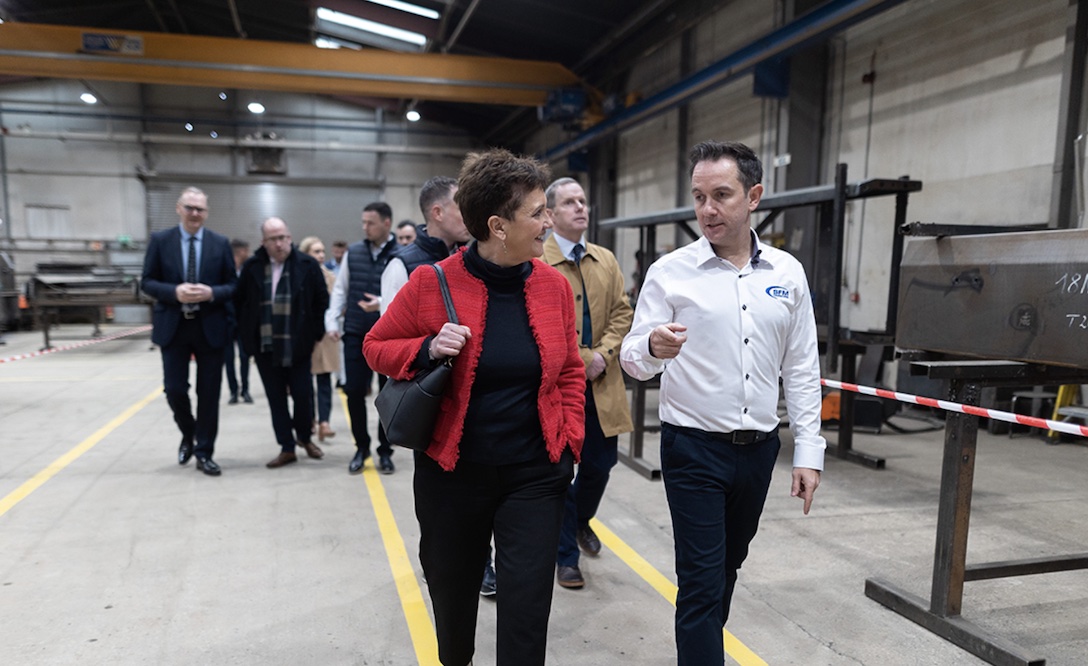 Co Armagh firm SFM Engineering celebrates opening of new £2m factory extension
County Armagh based materials handling firm, SFM Engineering has celebrated the opening of its new factory extension in Keady following a £2m investment.
SFM Engineering is a manufacturer to the material processing equipment industry, playing a key role in the supply chain globally.
The company has forged strategic partnerships with global companies based locally and internationally. These strong relationships have developed SFM Engineering into one of the leading subcontract manufacturers in Northern Ireland.
Speaking from the opening of the newly extended factory, Paul Breen, Director of SFM, said: "We are thrilled and very proud of the completed works to the factory.
"The new 20,000 sq. ft extension allows for greater capacity, giving us a fantastic opportunity to capitalise on the growing materials handling industry.
"We have built strong strategic relationships with our customers, and this increased capacity allows us to develop these further. Invest NI has also supported us with the refurbishment works and helped us to purchase new equipment which is making us more competitive globally.
"The new factory facade, offices, and welfare facilities have been received with great excitement by all the staff and have massively improved our working environment. With many exciting opportunities ahead for SFM, we hope to continue to grow our staff and are currently recruiting across a range of roles.
"I would also like to add that with the completed works, we have received an incredible response from everyone in the local community and schools, and that has been very pleasing. We are extremely excited for the future, continuing to develop SFM as one of the leading subcontract manufacturers in Northern Ireland."
With state-of-the-art facilities, new machinery and over 80 employees from the local community, SFM is gearing up to further serve its customers with greater capacity and quality of service.
Grainne McVeigh, Invest NI's Director of Advanced Manufacturing & Engineering, said: "It's great to be here in Keady today to help SFM Engineering celebrate such a milestone. In 2021 the company celebrated 15 years in business by announcing a £2m investment, extending its factory, buying new equipment, and improving its office facilities.
"The state-of-the-art extension and equipment will help SFM to increase its manufacturing capability and open up new markets. The company can focus on the assembly of products to ensure added value for its customers. It will help it attract new customers, grow the business, create new jobs and invest in the local area."
Invest NI has supported SFM Engineering for several years. In addition to offering support towards this latest investment, the company has received assistance towards marketing, leadership training and technical assistance.