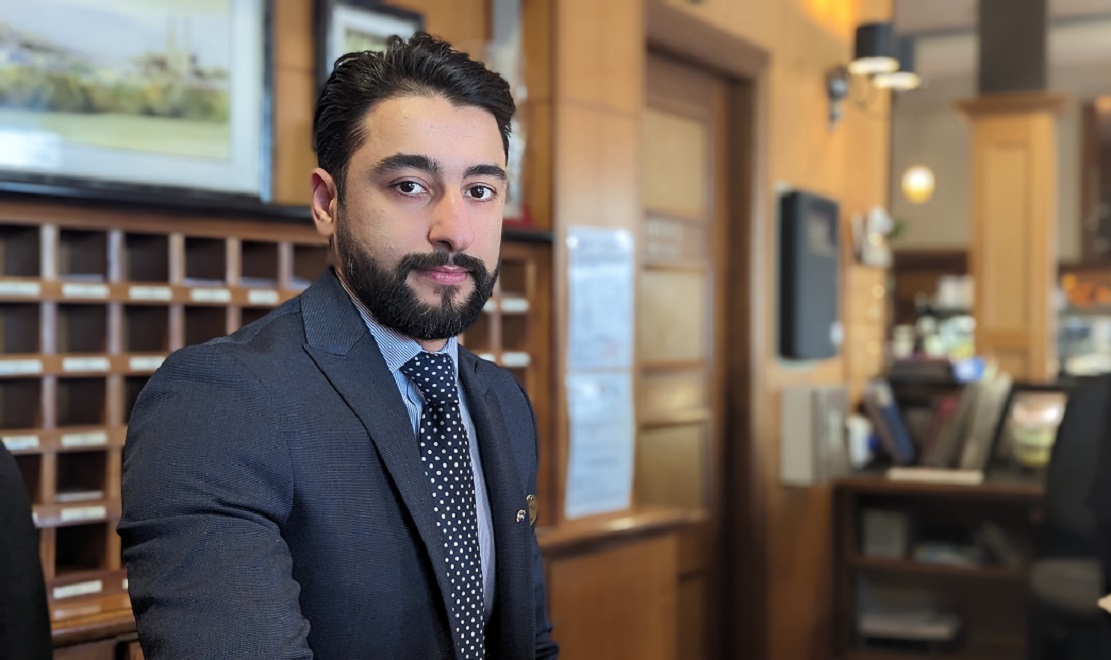 Armagh City Hotel Receptionist Roland Mikels enjoys world of experience in hospitality
Hotel Receptionist for Armagh City Hotel, Roland Mikels has enjoyed a world of experience through his career in hospitality. From working in five star hotels in Latvia, to two years in the hustle and bustle of London on Waterloo and then moving onto Iceland before settling in Armagh – it's fair to say Roland's passport has had a stamp or two!
In addition to collecting passport stamps, Roland also has a forte for language acquisition. With six languages now added to his lexicon he is fit to greet hotel guests from all over the world in their native tongue.
Moving from country to country for work takes a fair amount of courage and ambition. Roland – with his dreams of someday owning his own Hotel in Saudi Arabia – clearly has an abundance of both… so who knows what his future may hold.
What is your role in the company and what does a typical day entail?
My role is that of Receptionist. I am the first impression a guest receives of the hotel – I have to provide excellent customer service and ensure that all guests needs are met.
What was your route into the company?
I started working in hotels straight out of school. I moved to London and spent two years working in a hotel in Waterloo. I then returned to Latvia and worked in a 5* hotel there, where I was voted employee of the year, twice.
I then moved to Iceland and worked in a hotel there for two years before relocating to Armagh.
How long have you been involved in this type of work?
In total, around eight years. Initially as concierge and then as a receptionist.
What were your favourite subjects at school and why?
Geography – I was always interested in seeing the world, and I have a keen interest in learning new languages – I can speak Latvian, Russian, Armenian, Polish, Spanish and English.
Did you go on to university or further education and what did you study?
Not after school, I went straight into work – However, I now attend University. I am completing a cyber security course and I will hopefully be completing an IT apprentice through the hotel
this year.
Did you always have this career in mind?
Yes, I was always good with people and have great customer service – it is also a worldwide industry, you can work in any country with hospitality.
What do you enjoy about it?
I enjoy customer service, solving problems, and accomplishing something different every day.
What are the main skills required for it?
Patience and putting yourself in the guest's position – one rule I have is, treat the guest the same as you want to be treated.
What would your advice be to anyone thinking of it as a career?
Give it a try – you need to experience it and the stressful situations that can arise to determine if it is for you.
If you could do any job in the world, what would it be?
I would love to own my own hotel, in somewhere like Saudi Arabia.
How do you relax when you're not working?
I train every second day, in kickboxing – especially if it's been a stressful day.
To be featured in our Job Profiles contact us on 02837 443 043 or marketing@armaghi.com