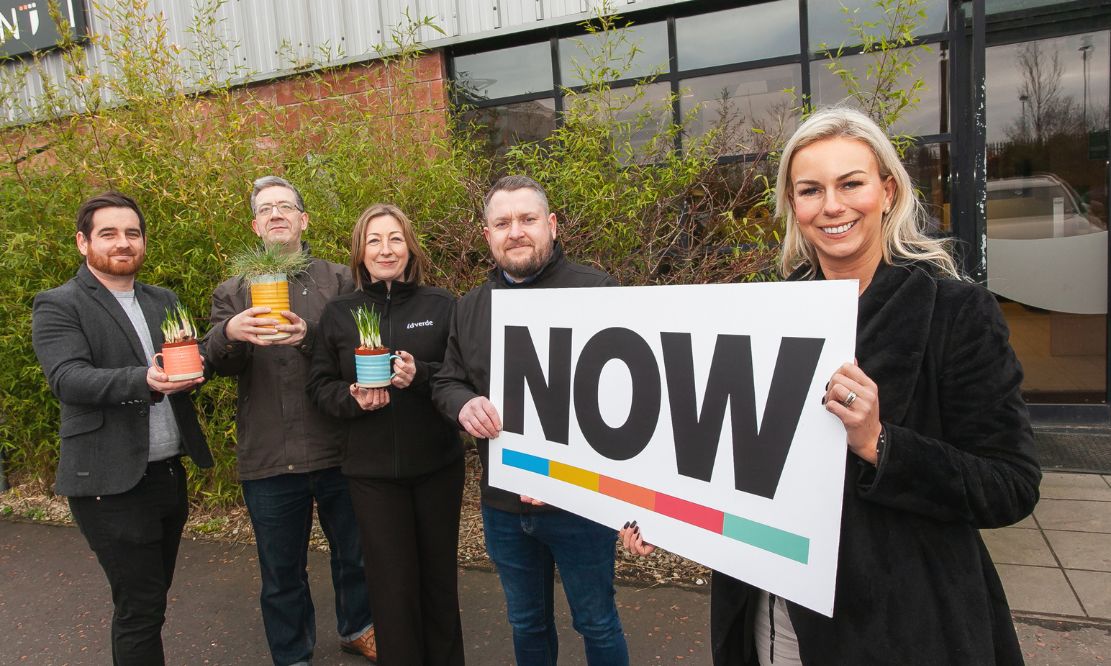 Green Shoots for NOW Group and idverde with new job opportunities in Portadown
NOW Group, a leading social enterprise, has teamed up with idverde, one of the UK and Europe's leading providers of grounds maintenance services and landscape creation projects, to deliver 15 jobs across Northern Ireland, including Portadown.
Focussed on supporting people with learning difficulties and autism into sustainable employment, the NOW Group, together with idverde, will launch a new horticultural academy, providing training for ten of these jobs, which will be based at idverde's head office in Ballyclare.
The remaining jobs will be filled in positions across the province, including Portadown, Dungannon, Limavady, Downpatrick and Irvinestown, providing grounds maintenance services such as landscaping, grass cutting and green waste removal with a strong focus on biodiversity and sustainability.
Diane Hill, Director of Business and Organisational Development at NOW Group comments: "At the NOW Group, this is our first strategic partnership with a company in the horticultural industry. Idverde are leading the way, and it's clear they see real value in collaborating with a social enterprise and the importance of proactively developing a diverse workforce."
Diane continues: "One of the best things about this partnership is that the available roles are widespread across the country, providing a new vocational option which would be ideal for any NOW Group participant that wants a new challenge with a leading company."
With over 1600 participants, NOW Group works proactively with businesses to fill vacancies with skilled and committed candidates with disabilities.
NOW Group plan to support 200 people into jobs this year with academies currently running in sectors such as hospitality, tourism, ICT and cyber security, giving participants the skills, training and confidence to excel in employment.
"Our mission at the NOW Group is to make a real difference in the lives of those with learning difficulties and autism and to help them reach their full potential. By doing this, we contribute to a wider economy, and ensure that companies like idverde, have a pool of well-trained and talented individuals to recruit from.
"Partnerships like these are truly life changing for our participants and I would like to sincerely thank the team at idverde for teaming up with the NOW Group and exploring opportunities across employment, JAM Card, Gauge and sponsorship" adds Diane.
Gemma Fawcett, Sustainability Manager at idverde added: "We're so pleased to be partnering with the NOW Group to offer these opportunities across Northern Ireland, including the new training academy, which will be based at our Head Office in Ballyclare.
"We pride ourselves on being inclusive, ensuring social value is fully embedded in everything we do. We work with both public and private sectors to deliver tailored solutions for each project's unique requirements.
"idverde shares much of the same values as the NOW Group including, collaboration, impact and accountability – which was a huge motivation behind the formation of this partnership.
"We're delighted to be expanding our team and are excited to see what the future holds for both the company and our prospective new employees."
For more information on the roles or to apply, visit www.nowgroup.org/training-jobs or email paddy.crothers@nowgroup.org