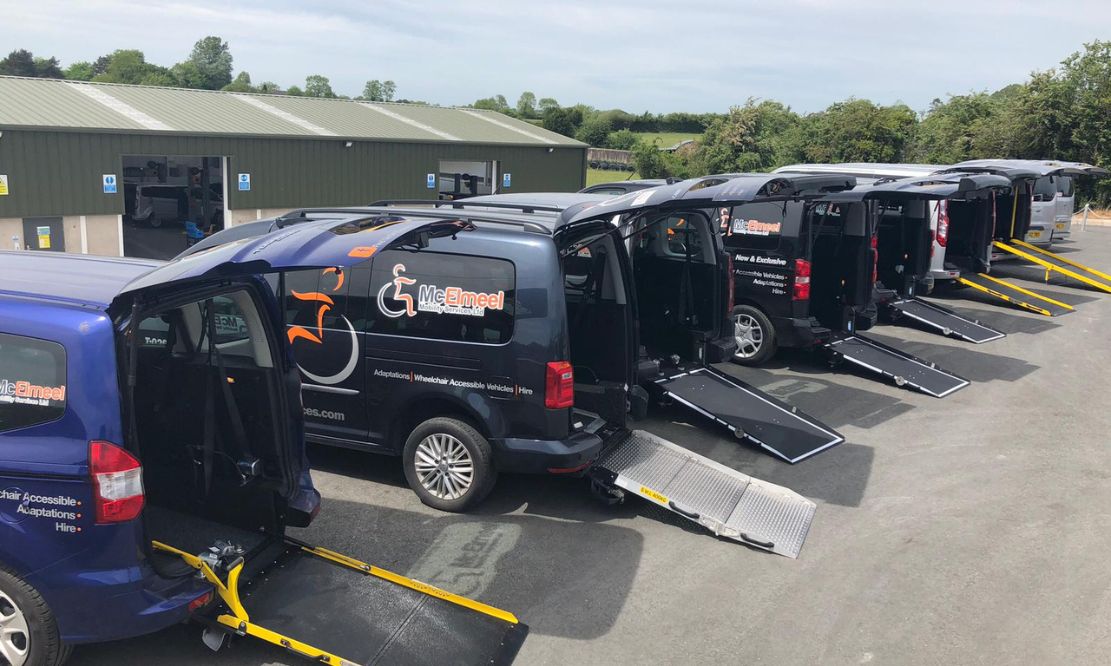 Family-run McElmeel Mobility celebrate 73 years of serving their community
2020 marked a huge milestone at McElmeel Mobility Services as the family run business met its 70 year milestone.
Founded in Armagh, McElmeel have stuck by their roots keeping their main offices only half a mile away from the McElmeel family home.
The business was founded in 1950 by Thomas McElmeel. Father to Malachy and Grandfather to current Managing Director Conor, he opened a small garage aimed simply at repairing cars and tractors.
Little did he know that when a neighbour came to him asking for help driving, because he had insufficient power in his legs to use the pedals, that he would have begun a journey in car adaptations.
73 years ago there was no such thing as companies offering car adaptations on the market in fact this was long before the days of the infamous three wheeled Invacar, so it didn't take long for word to get around that Thomas was a man with a plan!
Fast forward 73 years and McElmeel Mobility Services are now one of the largest wheelchair accessible vehicle providers in the UK and Ireland and the No 1 car adaption specialists in Ireland.
Managing Director Conor McElmeel said, "I am very proud to be able to manage the business my Grandfather started and to have played my part in the way it has grown.
"We employ around 50 people and it is important that we continue to play our part in our community. I have been around this business since I was a child and I have become obsessive about doing the right thing for our customers and our staff and I am committed to seeing this continue.
"We have a great team of people who work very hard and I have full faith that the years to come will see us get even better."
Want to join McElmeel Mobility? Click here to view their current vacancies.