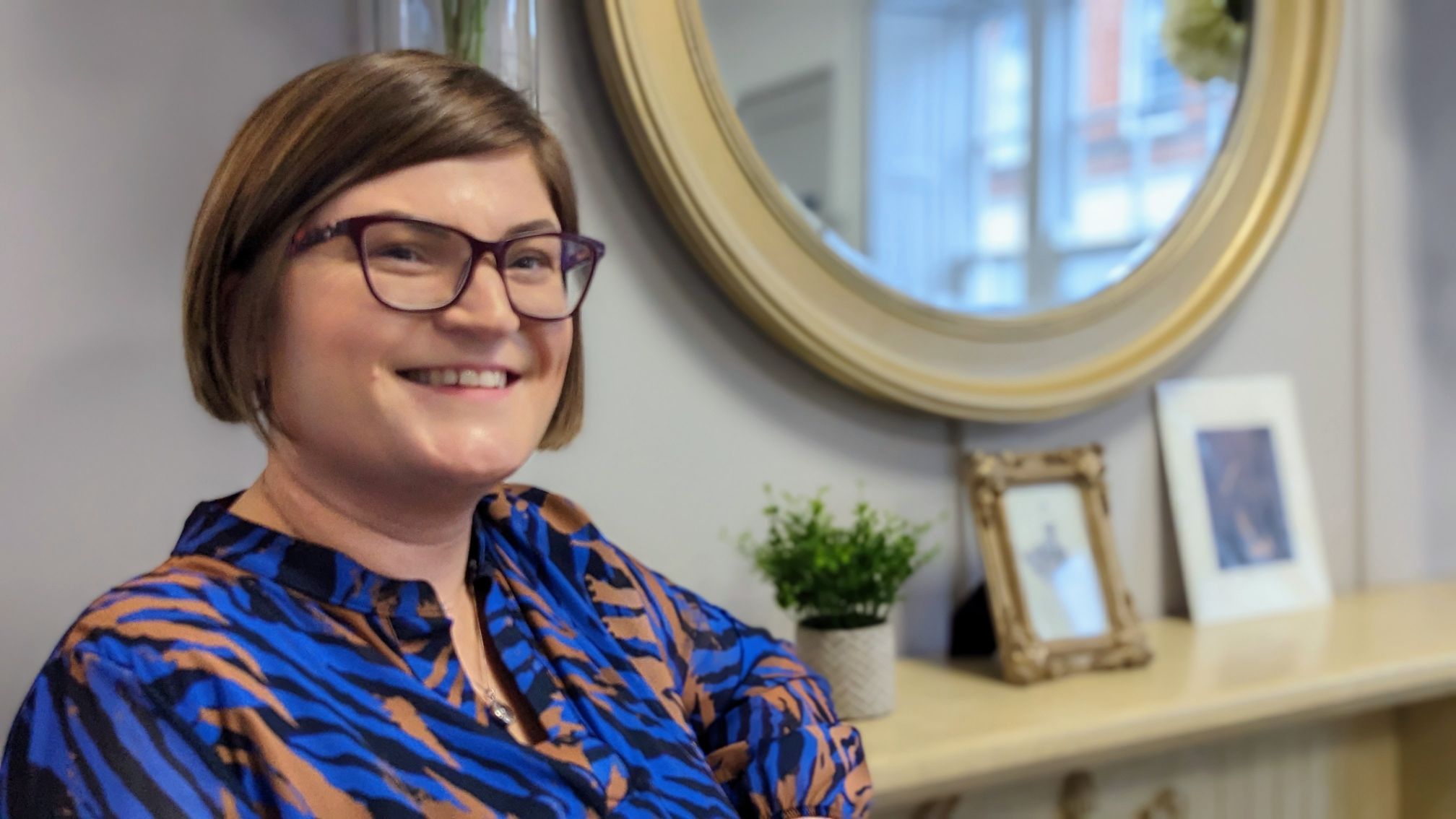 Operations Manager Gemma 'trusted her gut' when it came to her career
For the last 23+ years Gemma Donnelly has worked within the Medical sector in various administrative roles. Today, Gemma excels in her role as Operations Manager for Blackwater Private Clinic in the heart of Armagh City.
Smiley by nature, Gemma's charismatic character makes her an excellent fit at reception, welcoming one and all with the highest level of care and respect. Innately empathetic, it's clear that Gemma 'listened to her gut' early on and chose a career path perfectly suited to her personable attitude. She genuinely cares about the wellbeing of others and nothing makes her happier than being in a patient-facing role contributing to their care.
Gemma absolutely loves her job, crediting the team and the patients with making her day to day so different and enjoyable.
Why did you choose being an Operations Manager as a career?
I enjoy helping people. The idea of joining a new business really excited me. Before I joined Blackwater Clinic I was 17 years in general practice for the NHS and then went to mental health for 5 years. Both were administrative roles. I was Practice Secretary and then a Secretary within Mental Health services. So, it was a natural progression and also a promotion for me to move to Blackwater Clinic and it had the added benefit of being a nice move into family-friendly work so it gave me a nice work-life balance.
What are you most proud of in your career to date?
That I get to use my knowledge and experience to help guide those that need it on a daily basis. The fact that I have progressed through my career using my experience in medical setting is also something I'm very proud of.
What is your favourite thing about your job?
The variety. No two days are the same. I love the team that I work with and also guiding our patients to the service that meets their needs.
What has been the biggest challenge in your job?
There's just not enough hours in the day! We are so busy in the clinic and getting everything done within one day can be challenging but it keeps you on your toes!
What is the most helpful advice that you have been given?
Answer all calls with a smile, you never know what the other person is going through. Greeting people with a smile too makes a big difference and helps them to pick themselves up, relax and feel comfortable. It lets them know they are in a safe space and receiving the highest level of care from they walk in the door or pick up the phone.
If you could choose anything else to do, what would it be?
I would be a foster carer, giving a little child that has nothing the life they deserve. I love kids and people in general. I would be very empathetic so giving as much as I can to others and seeing them smile makes me very happy.
What do you think your best quality is?
My memory! It doesn't often let me down. I always remember little details that patients tell me and when they return to the clinic I'm always able to pick up a conversation where it left off.
Name three things that you like doing outside of work.. 
Eating, watching the kids play football and helping the boys learn new skills.
Tell us about a secret skill that we don't know you have.
My sixth sense! My gut never lets me down. I always trust in how I feel and it always steers me right.
What is your most prized possession?
My 3 boys
What is your favourite food?
Crisps – I love the spicy Doritos with a few dips!
What is your favourite book?
No clue – I read Patricia Scanlon or Colleen Hoover when I'm on holidays but couldn't pick an exact book.
What are you currently watching?
911 police drama – or Blue Lights BBC drama or anything with a police or medical background.
If you were to watch a band/singer live, who would it be?
Dermot Kennedy
Dead or alive, who would you most want to meet and why?
Joe Wicks – I love them three kids!! Mrs Hinch or Stacey Solomon would also be on my list – I just love their family lives and experiences and they bring reality home, the highs and lows and everything in between.
To be featured in our Job Profiles contact us on 02837 443 043 or marketing@armaghi.com