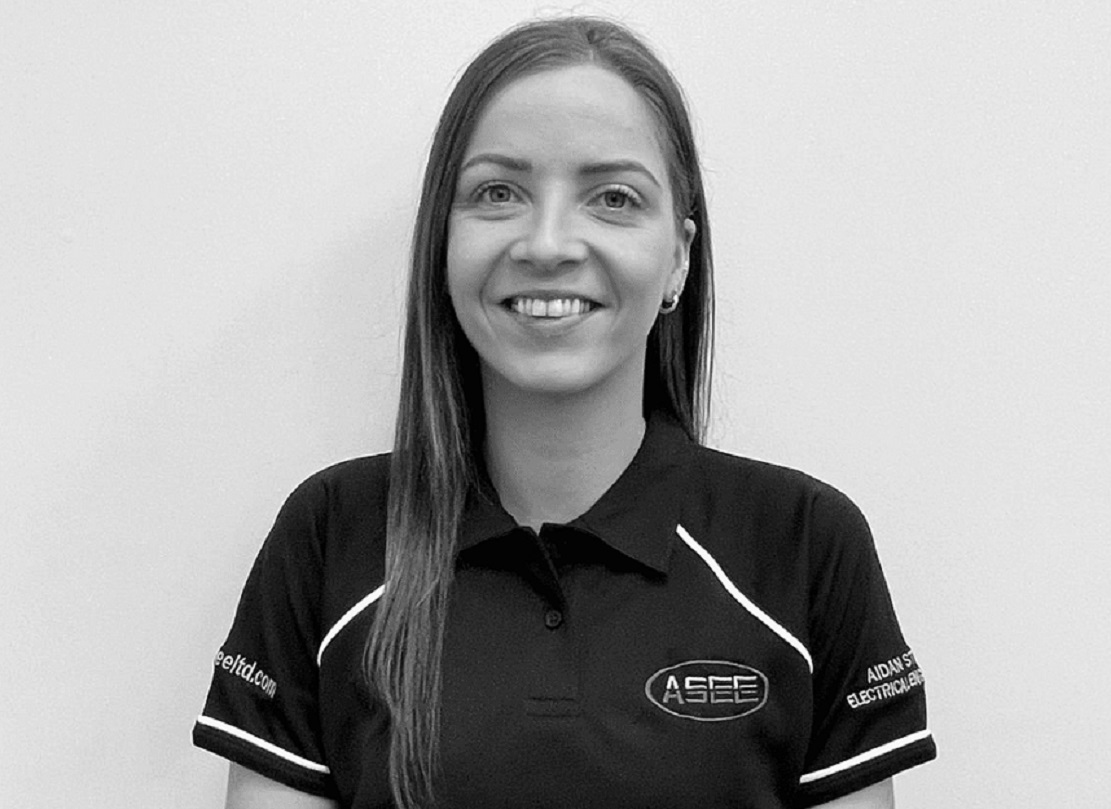 Talent Associate Orla Donaldson took the risk to avoid losing her chance
Joining a large-scale Electrical Engineering firm that operates across the UK and Europe, may be a daunting prospect for many; Orla Donaldson was no different. Seven months ago, Orla made the decision to take charge of her future and apply to become a Talent Associate with ASEE Ltd.
Orla admits, the 'hidden gem' she had long admired felt somewhat out of her comfort zone, however, she knew she had what it takes and allowed herself to be led by her own words, "Take the risk or loose the chance".
For a large company of approximately 70 staff in headquarters, Orla remarks on a close-knit team and a welcoming work environment. Delighted to be part of it, she already has ambitions to climb the ladder!
How long have you been with the business?
I joined ASEE in September 2022, I'm just into my seventh month which has flown.
Tell us about your role in ASEE, what does a typical day look like?
As the Talent Associate for ASEE, my day consists of communicating with my line manager Sarah Kavanagh and discussing our high priorities for that day and the week ahead. Any CV's which are sent are reviewed and sorted; contact is then made by a phone call before moving on to the interview stage.
I do the onboarding for new employees with ASEE either HQ or site based, it is up to me to have them ready to go, with things such as such as equipment, login details. Within my department we could have up to four or five meetings a day, all discussing different projects across ASEE either with site members or internally or we could be going through candidates, no day is the same. Communication in my job role is essential, with the involvement you have with the people around you.
What attracted you to apply for this position?
I applied for the job back in August 2022 when I was unhappy and needed a change from the job I was currently in. I was aware of ASEE as I worked in Mullaghbawn for several years and knew it was a family run business and close to home, it was something which interested me about the work that took place there, a hidden gem in the North of Ireland.
Applying for the job itself was something out of my comfort zone to work within an Electrical Engineering company but I knew I had the skills and experience that was needed for the job when I applied. "Take the risk or loose the chance", I took the risk and thankfully it worked out for me, and I wouldn't look back.
What do you enjoy about working in ASEE?
There's lots to enjoy such as the opportunities offered to climb the ladder, travel opportunities, and the people within the company. I work with a great bunch of people everyone is helpful and easy to get along with which makes work easier.
Even with the large number in HQ everyone knows everyone which is a nice feeling. The organisation from staff members is amazing by including all staff members for any and every event or fundraiser.
Where do you hope to be in 3 years with ASEE?
That's something I haven't thought of as I like to take each day as it comes, but I do see myself working towards my goals and taking chances. Maintaining a good relationship within my team and building more connections is one I hope to keep going.
If given the opportunity to travel up the ladder, I would like to think I would be well capable of doing this. Along with travelling and site visits to see end projects of ASEE's work would be on my list for the years to come.
To be featured in our Job Profiles contact us on 02837 443 043 or marketing@armaghi.com