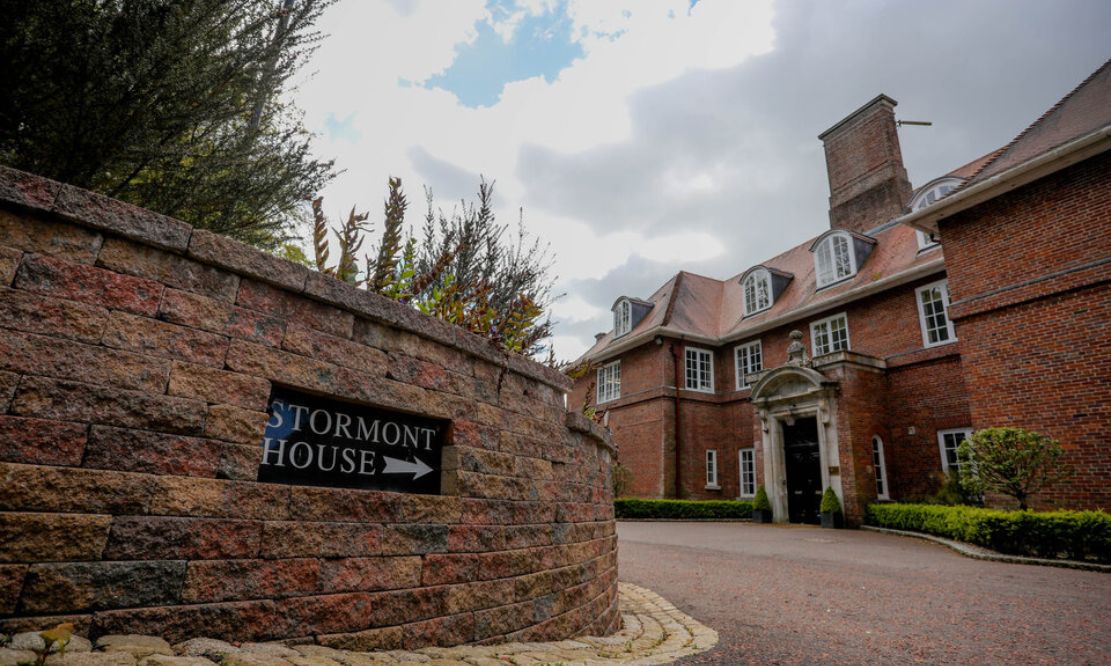 Senior leadership role with salary in excess of £73k opens with NIO
An exciting opportunity has risen to lead the Northern Ireland Office's (NIO) External Relations Group, which has responsibility for leading on all visits and events involving NIO ministers, visiting Ministers from other departments and VIPs such as Members of the Royal Family. In addition the team lead on the department's wider strategic engagement with a specific focus on business engagement.
This position can be based at the following location:
NIO Stormont House, Belfast, BT4 3ST.
Job description
For full details about the Role, Key Responsibilities and Person Specification, please download and review the
Candidate Information pack
.
Person specification
Working across the department to set the strategic direction of ministerial engagement;
Overall responsibility for the delivery of a programme of external ministerial engagements, which supports the NIO's business priorities;
Developing and maintaining a network of senior stakeholders to deliver External Relation Group's remit, including our support for Ministerial/VVIP visits;
Working closely with Communication colleagues to ensure that the media plans for Ministers and the engagement approach are complementary and support the broader communications strategy and department priorities;
Designing and delivery of programmes for high-profile UK Government and VVIP visits and events, which support NIO objectives and enhance the UK Government's profile in Northern Ireland;
Delivery of the NIO Business Engagement function which allows us to be responsive to the needs of the Northern Ireland business community;
Engagement with a range of senior stakeholders on ceremonial issues impacting Northern Ireland, including appointments, honours and visits;
Providing resilience and flexible support for wider demands which may arise in External Relations, and across the Department;
Leadership of a diverse team of 13 individuals who make up the External Relations directorate.
For information on The NIO equal opportunities employment policy visit: https://www.gov.uk/government/organisations/ministry-of-justice/about/equality-and-diversity
Behaviours
You will be assessed against these behaviours during the selection process:
Communicating and Influencing
Delivering at Pace
Leadership
Seeing the Big Picture
Working Together
Access to learning and development
A working environment that supports a range of flexible working options to enhance your work life balance
A working culture which encourages inclusion and diversity
A Civil Service pension with an average employer contribution of 27%
Annual Leave
Public Holidays
Season Ticket Advance
For more information about the recruitment process, benefits and allowances and answers to general queries, please click here to be directed to the Candidate Information Page.
Salary
External candidates should expect their salary upon appointment to be £73,500 – £80,000 per annum. Existing Civil Servants will be appointed in line with the Civil Service pay rules in place on the date of their appointment.
Selection process details
For full details of the Selection Process and Recruitment Timeline, please view the Candidate Information pack.
Feedback will only be provided if you attend an interview or assessment.
This role has a minimum assignment duration of 3 years. An assignment duration is the period of time a Senior Civil Servant is expected to remain in the same post to enable them to deliver on the agreed key business outcomes. The assignment duration also supports your career through building your depth of expertise.
As part of accepting this role you will be agreeing to the expected assignment duration set out above. This will not result in a contractual change to your terms and conditions. Please note this is an expectation only, it is not something which is written into your terms and conditions or indeed which the employing organisation or you are bound by. It will depend on your personal circumstances at a particular time and business needs, for example, would not preclude any absence like family friendly leave. It is nonetheless an important expectation, which is why we ask you to confirm you agree to the assignment duration set out above.
Working for the Civil Service
The Civil Service embraces diversity and promotes equal opportunities. As such, we run a Disability Confident Scheme (DCS) for candidates with disabilities who meet the minimum selection criteria.
Apply and further information
Once this job has closed, the job advert will no longer be available. You may want to save a copy for your records.
Contact point for applicants
Job contact:
Name:

SCS Recruitment Team
Recruitment team
Further information
Appointment to the Civil Service is governed by the Civil Service Commission's Recruitment Principles. I you feel a department has breached the requirement of the Recruitment Principles and would like to raise this, please contact SSCL (Moj-recruitment-vetting-enquiries@gov.sscl.com) in the first instance.
If the role has been advertised externally (outside of the Civil Service) and you are not satisfied with the response, you may bring your complaint to the Commission. For further information on bringing a complaint to the Civil Service Commission please visit their web pages here.