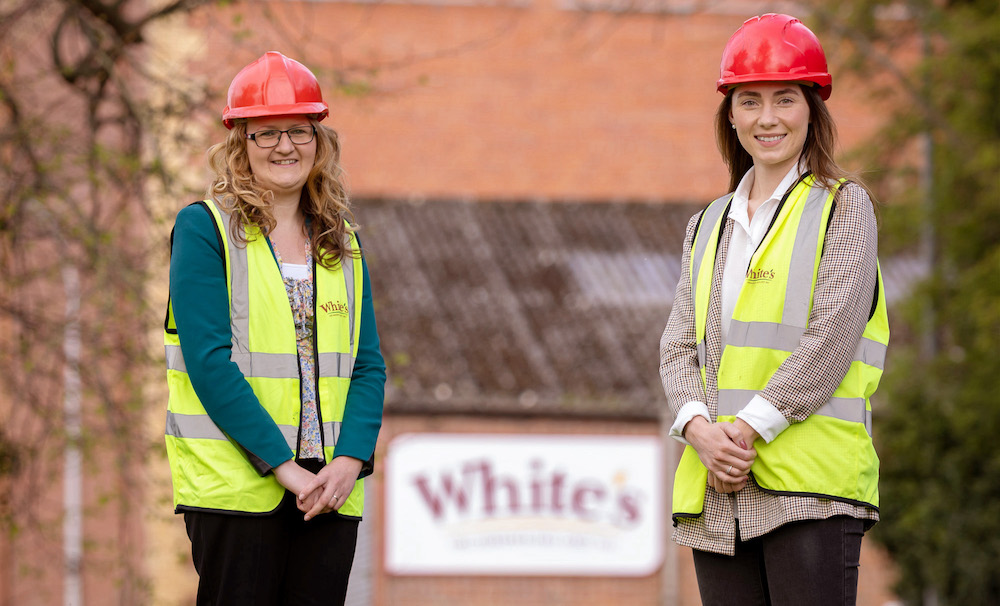 White's awarded internationally recognised environmental and health and safety accreditations
White's Oats, Northern Ireland's only porridge oats and breakfast cereal producer, based in Co. Armagh, has been awarded two ISO certifications by the British Standards Institute (BSI), the national standards body in the UK.
The two certifications awarded were- ISO 14001 (Environmental Management Systems) and ISO 45001 (Occupational Health & Safety Management).
Receiving these two standards reflects White's unwavering commitment to maintaining the highest quality standards in environmental management and health and safety, as well as supporting advancement and continual improvement in the areas of people, planet, product and processes, through highly effective and compliant management systems.
Commenting Sharon Leathem, White's Technical and Innovation Manager said: "In achieving ISO 14001 and 45001, we are providing high levels of trust in the quality of our products and processes, which is hugely important to the customers and markets we serve. The certifications give us the validation for the great work already being done, through globally recognised industry specific standards, and I'm immensely proud of the team in achieving these standards for White's.'"
To become ISO compliant, White's underwent a rigorous and in-depth evaluation and assessment of its systems and procedures with a requirement of six months of evidence based and accountability across all its processes.
ISO 14001 is the international standard for Environmental Management Systems helping businesses to reduce their environmental impact and aligns with White's business strategy of becoming a wholly sustainable and carbon neutral company by 2030. White's has already made strident gains in its efforts around packaging with 100% of its oat products available in recyclable packaging and its paper material sourced from 70% recycled content and derived from FSC certified sources.
The standard mapped out a structured framework to embed environmental management into White's processing and products and considered multiple aspects of the business through its life cycle impacts (farm to bowl), building upon the work already done with Foundation Earth, a not for profit organisation, to understand the environmental impact of its products, which saw White's gain a full sweep of A+ Eco scores, the highest score that can be awarded.
ISO 45001 is the world's international standard for occupational health and safety issued to protect employees and visitors from work-related accidents and diseases. It not only increases organisational resilience through proactive risk prevention, innovation and continual improvement, but demonstrates a company's responsibility to creating a safe, healthy and sustainable workplace.
Sharon said ''With the implementation of a Safety Management System in White's already, we've been able to seamlessly integrate ISO 45001 into the business and demonstrate our leadership through a globally recognised accreditation. We have worked collaboratively and diligently to embed a culture of health and safety across the business, which remains a key priority for the company as it continues to grow and develop.''
James Mathers, Managing Director of White's said ''We are delighted to have been awarded these two standards which not only speak to our core values of trust, focus and willingness to deliver business excellence but reflect the company's leadership in delivering the highest quality standards for our people and our customers. These accreditations recognise the discipline work of our people, whose welfare and wellbeing are our utmost priority''.
Both ISO certifications are three-year awards with six monthly and yearly annual maintenance audits.
Main image: Sharon Leathem, Technical and Innovation Manager and Catherine McCartan, Group Health and Safety at White's Oats