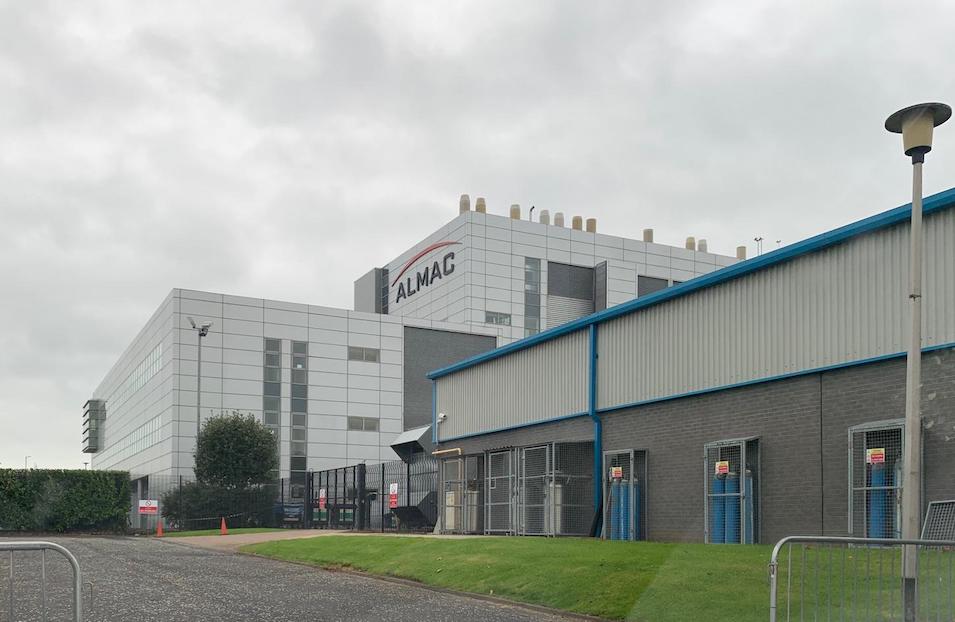 Craigavon-based Almac Group report 20% increase in pre-tax profits
Almac Group, the Craigavon-based pharmaceutical development and manufacturing organisation, has today announced its financial results for the year to the end of September 2022, with revenue, profits and staff on the increase.
The company has recorded a 14.3% rise in revenue from £735 million in 2021 to £840 million in 2022.
Pre-tax profits were recorded at £97 million, a 20% increase on the previous year.
Almac Group has also revealed that its global workforce has now reached 7,000 people, a total growth of over 1,000 employees in the last 18 months.
Almac Group has said that this rise, alongside the current capital investment programme, means that Almac is "well on its way" to delivering on the significant expansion plans that were first announced in November 2021.
During this financial year the group was involved in the development of hundreds of life-saving drugs spanning more than 20 therapeutic areas including oncology, cardiology, immunology, gene therapy and neurology.
Alan Armstrong, Almac Group Chairman and CEO, said: "Today's announcement is a welcome continuation of growth for Almac Group, and I would like to thank all within the organisation for playing their part. We are committed to reinvesting all our profits in the business, this success will play a vital part in our continued growth, expansion, and increase in our employee numbers.
"Almac is dedicated to ensuring we remain a global leader in our industry, giving our clients, and ultimately patients, across the world the best possible offering. We continue to play our part as a valued and trusted member of the communities in which we operate."
In recent months, Armagh I reported that Almac had obtained approval to build a huge 7,000 sq. ft. catering hub and coffee dock for staff.
The development is part of huge ongoing multi-million pound investments by the County Armagh-based pharmaceutical giant.