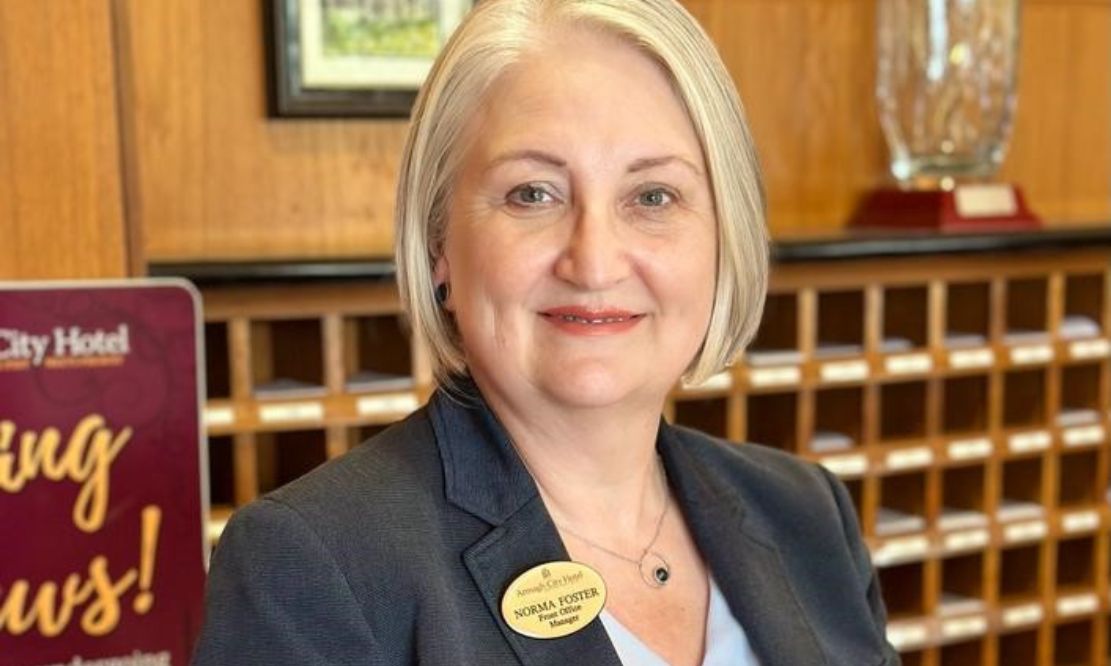 5 minutes with… Norma Foster of Armagh City Hotel
Thanks to a little nudge from her sisters, Norma Foster has been a staple of The Armagh City Hotel since its doors first opened.
As the Hotel's Front Office Manager, the self-confessed 'chatter box' is best placed to meet and greet guests arriving from all over the world, and with the added accreditation as an Armagh Ambassador, she has a wealth of knowledge to share about the ancient city and all it has to offer.
The variety that comes with the role is something Norma wholly enjoys. From weddings and family functions to participating in staff training and development, she loves being hands on with the people she encounters on a daily basis.
Why did you choose being a Front Office Manager as a career/business?
It was my sisters who suggested it to me. She thought it would suit me, as apparently I was a "chatter box" as a young girl.
What are you most proud of in your career to date?
Being part of the team here that opened the Armagh City Hotel and shaped it to be one of the best hotels in Northern Ireland.
What is your favourite thing about your job?
Knowing we have contributed to creating great memories for our guests. Whether that is a Wedding, Family Reunion or just coming to stay, to get away for a break. Every day is different, you will never get bored.
What has been the biggest challenge in your job?
Opening after "Lockdown". I had a team of 6 before and opened with 2. Hospitality took a big hit to staffing levels and everyone was doing "Staycation" holidays, we were fully booked for bedrooms for the majority of that summer, so my new staff had to train on the job.
What is the most helpful advice that you have been given?
When a customer makes a complaint – don't take it personally, instead put yourself in their shoes.
If you could choose anything else to do, what would it be?
Work in a Zoo, I love animals.
What do you think your best quality is?
I have been told my honesty and empathy, but I think my good work ethic.
Name three things that you like doing outside of work…
Taking my dog Rboy for a walk around the Palace. Swimming and going to the Cinema.
Tell us about a secret skill that we don't know you have.
I am an awarded Armagh Ambassador. I love talking to guests about Armagh and all the special places and things they can do here.
What is your most prized possession?
My heart shaped Amethyst which my mum gave me.
What is your favourite food?
Thai.
What is your favourite book?
Charlie and the Chocolate Factory.
What are you currently watching?
Designated Survivor.
If you were to watch a band/singer live, who would it be?
Ed Sheeran.
Dead or alive, who would you most want to meet and why?
Monet, I love his paintings.