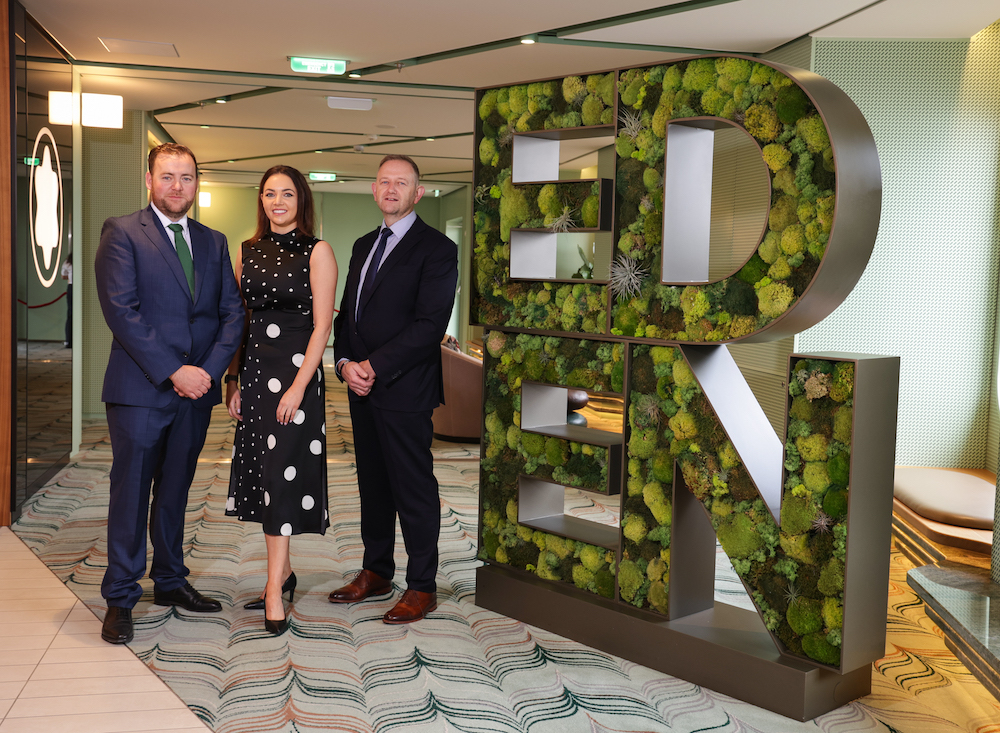 Newry firm MJM Marine in 'Cruise Control' with $150 million order book
Northern Ireland outfitting firm MJM Marine is at the heart of the global cruise ship industry with $150 million of new work secured for 2023/24.
The increase in business across a range of global clients, including the world's largest cruise companies, will see the Newry headquartered business create more than 100 new jobs.
The announcement was made on Friday morning (September 8) on board the stunning 'Celebrity Apex' which was docked in Belfast. 'Celebrity Cruises' is a brand in the Royal Caribbean Group, and one of MJM Marine's trade partners.
The strong order book reaches across seven of the world's leading brands, with delivery taking place in locations across the world including Singapore, stretching across Europe, and into The Bahamas.
Gary Annett, CEO MJM Marine said: "We are delighted to be here this morning on Celebrity Apex with a number of our team to make this announcement. We have a really exciting growth trajectory and new opportunities right across the business. The new roles are predominantly based at our headquarters in Newry and range from operations and project management to commercial and other business support roles. This represents a multi-million-pound GVA (Gross Value Add) to the local economy in salary contribution and significantly more in value to the local and national supply chain.
"There are more than 500 cruise ships active at the moment with regular refit and upgrade schedules. We have visibility of the future requirements, so we are confident of a buoyant long term project pipeline."
Naoimh McConville, Group Managing Director, Rathbane Group (MJM Marine parent company) added, "We are thrilled to announce the next phase of growth for MJM Marine. We are committed to strengthening our operations by investing for the future to make a positive impact for our people and planet.
"To achieve this, we are launching an extensive recruitment drive aimed at attracting top talent, to complement our dynamic team. Our people are the force behind driving innovation and delivering industry firsts, which is the platform for our strong culture and performance. We take pride in our record for securing repeat business and the development of collaborative client relationships, with brands who entrust us time and again with their refit work."
MJM Marine is hosting an open recruitment day on Saturday 9th September 2023 from 10am-1pm at its headquarters in Carnbane Business Park, Newry. The event is drop in and will include factory and office tours, with interviews on the day.
When the new positions are filled MJM Marine will employ in the region of 300 people.
Main image: Group Managing Directors Conleth McConville and Naoimh McConville are pictured with Gary Annett, CEO MJM Marine at the announcement of $150m order book and 100 new jobs for the Newry based company.