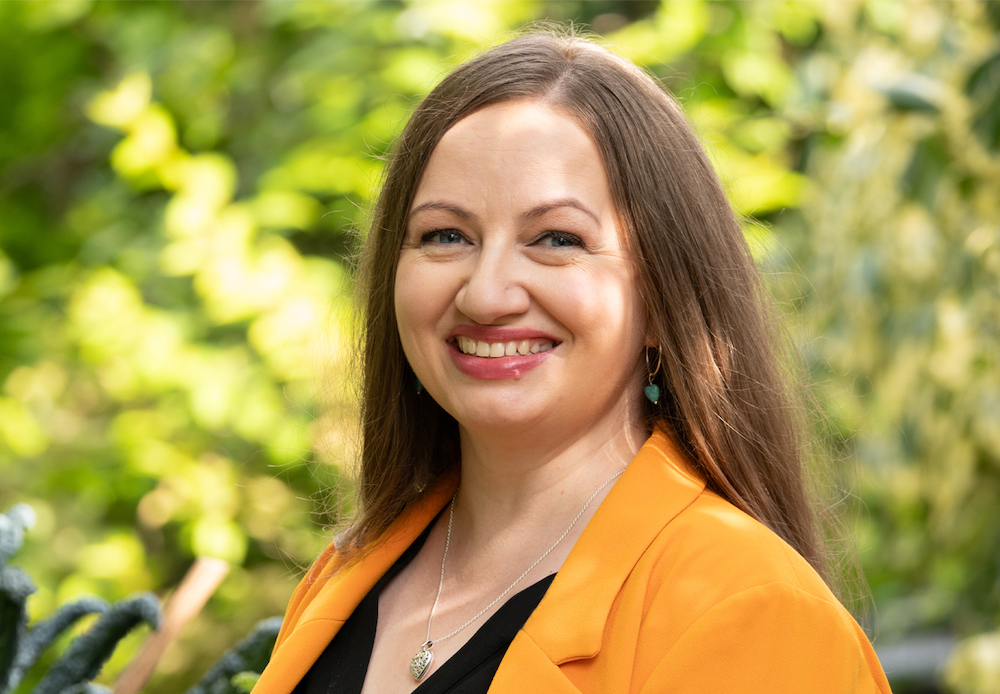 Co Armagh woman appointed CEO of Belfast-based digital marketing agency
Former Lismore Comprehensive pupil, Ciara Nelson, has been appointed as new CEO of Belfast-based digital marketing agency, ProfileTree.
Ciara (pictured) started with the company in 2021 as a Project Manager, before quickly progressing to Operational Manager and now current CEO.
Ciaran Connolly, founder of ProfileTree, previously held the title for 12 years, until now passing it on to Ciara Nelson as the first CEO to succeed him.
Under her new direction, Ciara aims to make ProfileTree an Employer of Choice through continual investment in staff and building desirable job benefits.
Said Ciaran: "Ciara has been instrumental in the success of our business and in recent years, she has proven herself as more than capable for the role of CEO.
"As a company, we are committed to supporting women in senior positions and recognising the talent of our staff through a culture of in-house promotion.
"Passing the role of CEO onto someone else has been a very thoughtful process and something I was cautious about. However, Ciara has continued to exceed my expectations, bringing a refreshed perspective into how we set and achieve business objectives.
"Given her track record of success, I am more than confident in Ciara's ability to lead our company and team to success. It's an exciting time for ProfileTree and with our new CEO in place, we can really set our efforts on achieving our ambitious business goals."
As a graduate of St. Mary's University College Belfast, Ciara taught in England and Northern Ireland for three years before deciding to make a career change into the business and tech industry.
Living in Scotland for 11.5 years, Ciara worked as Business Support Officer at the UNESCO New Lanark World Heritage Site before transferring to The Royal Society of Edinburgh as CRM & IT Manager.
She started with ProfileTree in 2021 as a Project Manager, then quickly moved to Operational Manager before being appointed CEO.
Said Ciara: "I am honoured to accept the role of CEO of ProfileTree, it's an exciting time in the digital marketing landscape, especially given the emergence of new AI technologies and the impact that they will have on businesses such as ours.
"My priority in this role will ensure that ProfileTree remains adaptable and competitive in the ever-changing digital marketing industry and able to deliver value to our clients based in the U.K. and Ireland.
"I am also committed to making ProfileTree an Employer of Choice, by investing in our staff and creating a supportive work environment that encourages our employees to achieve their full potential. It's an exciting step and a role that I am eager to fulfil."
Check our the latest roles available on our dedicated jobs board here.