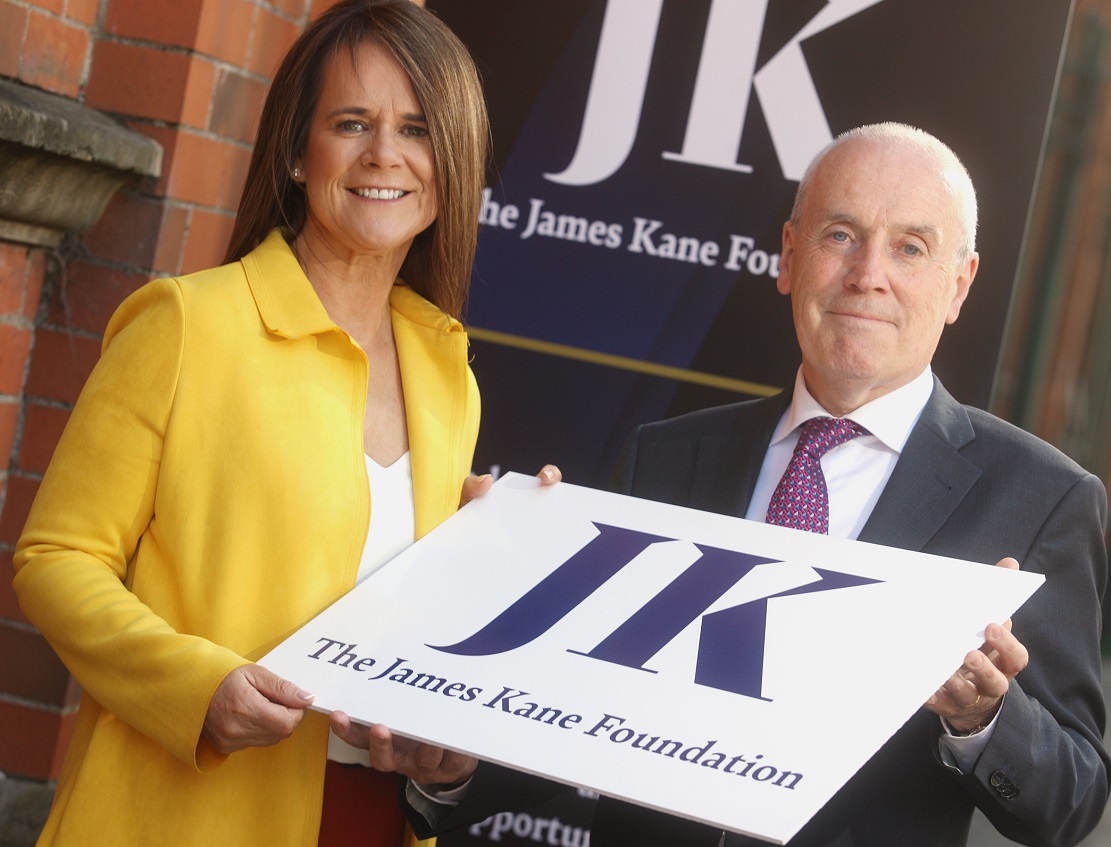 New MEGA mentor role 'key' to helping companies support apprentices
A new role has been created to support manufacturing and engineering apprentices thanks to  support from a foundation set up in memory of a Portadown businessman.
The James Kane Foundation is funding a new role for a mentor and support officer with the MEGA (Manufacturing & Engineering Growth & Advancement) network.
MEGA was established in 2019 to advance and grow world-class manufacturing and engineering by attracting, developing and retaining people.
In September 2021, it launched the Mega Degree Apprenticeship in conjunction with Ulster University and the Department for the Economy, to provide undergraduates with real-time industry experience, resulting in highly skilled graduates, ready for local employment within international companies.
The new role will cover all companies in Northern Ireland employing a Mega degree apprentice.
Maria Curran, Mega project director, said: "Apprenticeships at this level empower all young people, regardless of their socio-economic backgrounds, to attain higher level education at no cost. It removes the financial barriers to all.
"In addition, the apprentices positively impact their companies with real-time application of their theory. We have a range of students with testimonies on just how active they are in astoundingly short periods of employment.
"For those people who respond positively to experiential learning, and with the right support mechanisms in place, an apprenticeship creates a springboard for a promising career and can ignite so many opportunities for the participants as well as their employers."
Ms Curran said quality training and mentoring was key to the success of the degree apprenticeship and they were delighted that the James Kane Foundation had supported them to create the new role.
The Mentor and Support Officer position is key to empowering our employers with demonstrations of best practice in mentorship," she said.
"They will also ensure all stakeholders are engaged throughout the process, supporting the apprentice and companies in their journey of learning. The James Kane foundation have given us the invaluable resource to achieve this."
Michael Wilson, chair of The James Kane Foundation, said the foundation recognises the need for, and the benefits of, mentors in areas of learning.
"We believe this role will have a significant impact on supporting apprenticeships through their experience within the workplace, but equally it will also support employers seeking to create apprenticeship career paths within their businesses," he said.
"The foundation is delighted to support MEGA with this initiative and we look forward to seeing the positive outcomes resulting from this new role over the coming months."
The foundation is funded through the legacy of the late James (Jim) Walker Kane, owner of JW Kane Precision Engineering
To view more job listings click here
Did this role interest you? Why not sign up to job alerts direct to your inbox here